I'm so excited to share with you all that my new logo is finalised this week. I decided I would reveal the concept behind it all in an entire blog post. That's just how excited I am. This marks a milestone on the eve of some more exciting changes for me. Read on to find out more.
WHY DO THINGS DIFFERENTLY?
Finding the right graphic designer is part of the puzzle that is often overlooked in my opinion. In the last year, I have finally started styling out the steps of the dance of delegation. Y'know at first you have to plod through a new dance all robotic and clumsily, then by the time you know the steps inside out you can add a little wrist flick here and a bit of an extra wiggle there. For me, this rebrand marks a step into my fully embracing narrowing the niche of my photography services.
That being said, whilst on my journey of looking around for a graphic designer to fulfil my every need and whim on this project, I was unsatisfied. A little bit like when you go out shopping for a pair of shoes. You have a certain picture of them in your mind and you just can't find the exact ones you are looking for. When I went back to my proverbial drawing board and analysed this, I decided what was actually lacking from this wasn't the right designer with a host of services. I certainly didn't want to feel choked and gagged at a larger agency. A place where I thought I would feel outnumbered. I wanted to jam. I wanted to get a group of stone-cold weirdo's (like myself, in small business) and just jam on this project of mine.
Was anyone else feeling like me? A little bit starved of a spark-filled collab?
Click To Tweet
MY MAIN INSPO
I decided I wanted a blend of a graphics team who genuinely understood this idea. Why I was into doing it. So I took this unorthodox approach, and I got two different teams to form a super team and work on my brief together. I see you through the screen…. Stop tutting!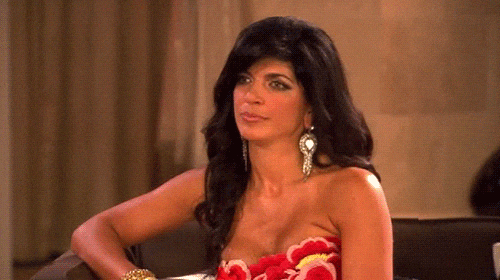 Urban dictionary excerpt to tutting
Let's just take a moment here and switch out the graphic design for musicians. Take a look at some of the most biatching albums I have hit repeat on more times than I care to admit, a quick Top 5 (in no real order):
ALL OF THE DESERT SESSIONS
"Check out this all-star lineup: Josh Homme (Kyuss), Ben Shepherd (Soundgarden, Hater), John McBain (Monster Magnet, Wellwater Conspiracy), Fred Drake (Earthlings?), Brant Bjork(Kyuss, Fu Manchu), Alfredo Hernandez (Kyuss), Dave Catching (Earthlings), and Pete Stahl (Wool, Earthlings?). This CD contains both 10″ volumes put out by this veteran conclave. Propelled by a steady rhythm section, guitars or keyboards creep in to contribute mostly spectral wails decaying with tremolo or reverb. The picture you get is very much that of a desert, a wasteland divided by a stark streak of asphalt. Hurtling down that highway is a car in a chase. Not a vehicle-on-vehicle chase, but one psychological. Can the driver get there in time? Can the mania-inducing loneliness of the wide expanse be outrun? Soundtrack for a running reckless in a land where the only visible things are the dash panel, the headlights, and the stars."
(beautifully written description by Tom Schulte over at my fave Musical Bible AllMusic.com)
TUNE IN
Cream! If Eric Clapton can Dane to collaborate and the fruit of that is "Sunshine of Your Love". Sign me up scotty!
"Cream could be viewed as the first rock supergroup to become superstars, although none of the three members were that well-known when the band formed in mid-1966. Eric Clapton had the biggest reputation, having established himself as a guitar hero first with the Yardbirds, and then in a more blues-intensive environment with John Mayall's Bluesbreakers. (In the States, however, he was all but unknown, having left the Yardbirds before "For Your Love" made the American Top Ten.) Bassist/singer Jack Bruce and drummer Ginger Baker had both been in the Graham Bond Organisation, an underrated British R&B combo that drew extensively upon the jazz backgrounds of the musicians. Bruce had also been, very briefly, a member of the Bluesbreakers along with Clapton, and also briefly a member of Manfred Mann when he became especially eager to pay the rent."
TUNE IN
Crosby, Stills, Nash & Young. SERIOUS Harmony. I'd argue the aural definition of harmony, I can't believe I'm reading they hated each other off the stage!
"…was not only one of the most successful touring and recording acts of the late '60s, '70s, and early '80s — with the colorful, contrasting nature of the members' characters and their connection to the political and cultural upheavals of the time — it was arguably the only American-based band to approach the overall societal impact of the Beatles. The group was a second marriage for all the participants when it came together in 1968: Crosby had been a member of the Byrds, Nash was in the Hollies, and Stills had been part of Buffalo Springfield. The resulting trio, however, sounded like none of its predecessors and was characterized by a unique vocal blend and a musical approach that ranged from acoustic folk to melodic pop to hard rock. CSN's debut album, released in 1969, was perfectly in tune with the times, and the group was an instant hit. By the time of their first tour (which included the Woodstock festival), they had added Young, also a veteran of Buffalo Springfield, who maintained a solo career."
(The formation and pinnacle for the band, by William Ruhlmann, written originally for AllMusic.com)
TUNE IN
Gorillaz. Not just a bunch of brilliant musicians, but here is a great example of animation on a collaboration in the mix, as figureheads of the actual group. Later on, we then saw cameo's of some of the musical greats to make this unique collaboration even more supercalifragilistic
"Conceived as the first "virtual hip-hop group," Gorillaz blended the musical talents of Dan "The Automator" Nakamura, Blur's Damon Albarn, Cibo Matto's Miho Hatori, and Tom Tom Club's Tina Weymouth and Chris Frantz with the arresting visuals of Jamie Hewlett, best known as the creator of the cult comic Tank Girl. Nakamura's Deltron 3030 cohorts Kid Koala and Del tha Funkee Homosapien rounded out the creative team behind the Gorillaz quartet, whose virtual members included 2-D, the cute but spacy singer/keyboardist; Murdoc, the spooky, possibly Satanic bassist and the brains behind the group; Russel, a drummer equally inspired by "Farrakhan and Chaka Khan" and possessed by "funkyphantoms" that occasionally rise up and provide some zombie-style rapping; and last but not least, Noodle, a ten-year-old Japanese guitar virtuosa and martial arts master."
(Explained far better than I tried to, by Heather Phares of AllMusic.com)
TUNE IN
Them Crooked Vultures. More boys on guitars again! But from some seriously good bands
"An alt/classic rock supergroup, Them Crooked Vultures feature Queens of the Stone Age's guitarist and vocalist Josh Homme, Nirvana/Foo Fighters' Dave Grohl on drums, and Led Zeppelin's John Paul Jones on bass. The trio first discussed collaborating in 2005, but not much more was heard of the project until summer 2009, when Them Crooked Vultures announced that they had been recording an album in Los Angeles. The band made its live debut at Chicago's Cabaret Metro after that year's Lollapalooza Festival closed, adding auxiliary Vulture and longtime Homme collaborator Alain Johannes on rhythm guitar and keyboards. The show's set list was made up of grungy, hard-hitting rock with prog rock leanings, including the song "Nobody Loves Me and Neither Do I," which the band posted a brief clip of on its YouTube channel the week after its inaugural gig. The band spent the rest of the summer on the festival circuit, then issued its self-titled debut that fall."
(Again Heather Phares of AllMusic.com explained it all far better than me)
TUNE IN
So before you carry on reading, you now need to go back through the list above. Pick your best track to listen to in another browser, and turn it up to 11.
Check?
Ok. Lets crack on then.
So whilst I find it a little disappointing that I am unable to be able to quote many girl supergroups instantly (this is a whole other blog on the music business and feminism). Let me tell you that this certainly didn't stoke my inspirational fires when it came to my re-branding task. If these examples of men singing and strumming guitars (wonderfully) can do it, then so can I damn it! And I knew that if I was asked by a client to jam with another photographer on a gig again, as I have many times in the past when it was right for the job, then sure, I'd be cool with it.
MY SUPERGROUP
I know from past experience that I'm quite picky and can be pretty precise when I'm a client on creative.  I've had feedback from my suppliers about this in the past, and I know what I'm like when I go shopping for spices, so I also wanted to be able to cushion my 'ways' with a team that I felt could both meet my needs, but also put up with me.  After I had narrowed down my search from about 6 designers to 3, I decided I was probably better off going with my idea of "super grouping it".  This helped my decision quickly winnow down to the final two.  They were totally on board with the concept of working altogether and decided that we would do a general melting pot of ideas together, then one team of design would work on a general vibe, whilst the other would work on all of the trimmings.  As ideas flourished up into something workable we would all convene as a group and see how they blended.  It worked superbly.  Huge thanks and bowing going out to my supergroup Claire Jenks Design and Andrew & Pete.
WHY CHANGEUP?
Originally the business started out as a family orientated studio.  I wanted to photograph all kinds of people from babies, to children, to families, then people getting married, and even then onwards out to business people.  This just was not a sustainable and enjoyable route forward for me.  Over the last couple of years, I have been narrowing things down and specialising in the types of photography that bring me the most joy and test my skills the most.  As you will see from my latest blogs I shoot Brand Photography.  It was time to alter the overall branding for the business to match this change.
TA-DAH!
With a big colour palette shift, I'm really excited about the prospect of updating all of the subtle details in my new branding. I would love some suggestions from readers on great lipsticks and headscarves (or other great accessories) to match this shade of hot pink/red. Part of me wants to tell you all about the long debates and discussions we've had as creatives about all of the very subtle parts of this logo, but then again, why would I do that? It can, of course, speak for itself. Analyse-it if you wish, soak it up, mull it over – or – you can, "kiss it".
Andrew & Pete have even suggested I finalize things by treating myself to one of these!
WHAT'S NEXT?
I'm planning on a gradual phase-in of the new look. You are seeing this right here, first. Then slowly things will creep in across my social media channels. If you spot any of my updates and changes, by all means, send over a knowing wink emoji (I'll know what it means). Emailing formats will shortly follow after this. The font family, and then an HTML signature. Finally, my most favoured part of the project will be executed through the hard tangible stationary. My business love notes, 3 types of the business card and so on will come into effect.
Then, the next big exciting update is going to be on the URL! Watch this space.
I'd love to see your comments and thoughts on both the music and the new look.
TAKE A LOOK AT HOW I WORK
VISIT THE GALLERIES
I know… seeing IS believing. So follow this beautiful button to shortcut to my Gallery. You can get some ideas, check that I'm legit, and see just how many other people I have impressed with on-brand headshots before taking any sudden action for yourself.
DOWNLOAD THE BROCHURE
If you are a details kind of person then you'll want to know how my different services work.