WATCH THIS EPISODE OF MWAH TV
To see how you can strengthen your brand. This week we will be looking at how to make sense of all that creativity and new emotions you have infused into your personal brand.
CATCH UP
If you missed out on Part 1 of my 3 part special last week, on What makes a Branded Headshots better for business to more emotions, you can head here to get fully caught up. SEE PART 1.
IS YOUR MIND HERE RIGHT NOW?
If you doodled along with me last week in part one, and you came away and thought, "Mm, I've been down this road before. "I've done all of this idea generation stuff, "but actually for me, I've either bottled it, "and decided that the ideas are too crazy, "and I can't possibly implement them." Or you've got to the point where you feel like you've got idea overload, then this part, part two of the three-part special has been made especially with you in mind.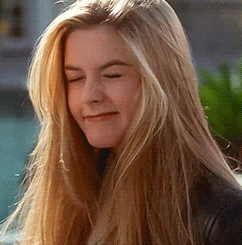 STRENGTHEN YOUR BRAND
This week, I'm gonna be showing you how to reel in all of the mad creative ideas that we generated in part one's episode last week. This is a really good way of trying to find a comfort level in doing something new that feels a little bit out there with your brand. It's also a great way to sense check to see if the idea is a winner, or if it's just not good. More Doodles, more Valerie and Marg, more monkey!
THIS IS NORMAL
A lot of us feel like once we're inspired, and we get going, and into the groove of it, we can come up with lots, and lots, and lots of great new ideas. But where a lot of us fail in this process, is knowing how to step back, and figure out which of those ideas are the winners, and which of them probably need to be brushed into the carpet.
---
WANT TO SEX-UP YOUR CREATIVITY?
I created a playbook to breakdown exactly how a refined creative process works. So as to not drift off into an esoteric thought cloud I introduce you to 50's vintage housewife Margot who needs to prepare an incredible dinner party to secure her husbands promotion at work. The steps she goes through alongside you in the playbook, use all of the steps you need to hone to level your creative skills up from "copycat beige monster" to "slick and wholly unique in every single move you make".
---
HOW I SENSE-CHECK MY CREATIVE
When I'm working with real-life clients on planning their next branded headshot session.
Last week, you met completely fictitious Valerie and Marg, my pretend headshots clients. Now let's be honest, they gave me a pretty weak debriefing for their headshot session. So we had a look at ways to add more emotion, and dial up the level of their brand connection price, to make sure that we could make better-branded headshots for them.
Now we're in a place where me, Marg, Valerie, and don't forget monkey, are totally buzzing with new ideas.
SINCE LAST WEEK…
You probably didn't know that Marg went out and spent a fortune on essential oils. She's been really inspired by the idea of smelling out the new brand for the ladies.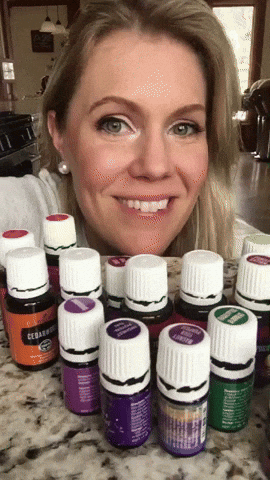 Valerie went into full-on baking mode. Right now, she's done about 15 different prototypes of the financial services logo that they have in pink sponge cake, with white chocolate icing.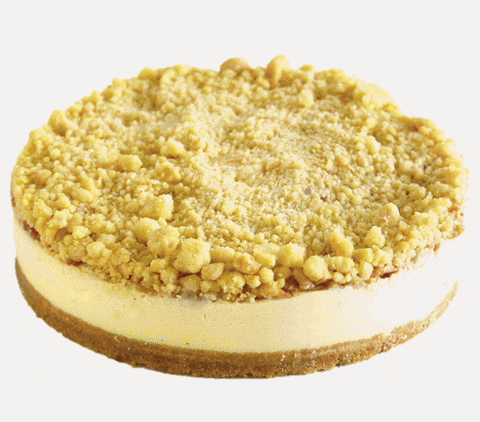 I think it's fair to say ladies that since we started working together, we've managed to escalate the flimsy, dull ideas you initially gave me, into much bigger, robust, meaty ideas.
BUT NOW, IT'S DEFINITELY TIME TO STOP.
It's at this point that a lot of you are gonna end up going in one of two directions. This will not strengthen your brand.
DIRECTION NUMBER ONE:
You're gonna keep on going with ideas, and ideas, and more ideas, until you hit a point of idea fatigue, and then you're gonna go and have a big sleep, and forget about all the work you did.
DIRECTION NUMBER TWO:
You're gonna freak out at the enormity of your ideas, decide that they're a little bit too scary to do, and you're gonna run away from them, and hide under a rock.
All that needs to happen at this point in the process is you need to learn about how to whittle out the great ideas, from the not so great ideas. All of the hard work is already done.
OPEN THE ANNALS! 
Annals & Apertures: The FREE Subscription
Weekly Tips & Pointers.
Regular Inspiration & Trends Analysis.
Exclusive Special Offers. All delivered direct to your inbox.
Fully customisable. Update your personalised subscription choices at any time.
You're already part of The Beautifuls. If at any time I can make your Free Subscription any better, please let me know: laura@laurapearman.com
DOODLE TIME TO STRENGTHEN YOUR BRAND
Now for me, it doesn't get more traditional than this 1950s, 60s marketing module, The Four P's.
PRICE
Starting with price, what is your RRP, what are your overheads, what is your profit margin, and how does all of that fit into your share of the market that you operate in?
For Valerie and Marg, we know that they are really, really skilled. We already know that they've worked in the industry. Remember how they got together? But at the time of doing this exercise, I learned that both of the ladies have financial degrees. They both went on to get their accounting qualifications, and they both maintain their knowledge with memberships and FSC-level of compliance. So these ladies are pretty well-skilled.
VALUE
In addition to the fact that they have specialised in female related finances, both of the ladies take time out to attend any relevant conferences where they get an opportunity to bone up on current women's finance issues and changes.
So because of all of these things, Valerie and Marg both agree that they can securely belong in the higher value, higher quality end of their market share. They feel that with the right branding, they might even be able to edge their way up a little bit more in price to attract more affluent clients who have more complex financial needs.
PRODUCT
We know that they do financial services, but after a little bit more investigation, I've learned some more. They give practical and skilled financial planning advice. This is backed up with easy-to-follow process improvement. Aimed at the female business owner, as she's working in her business.
It's either delivered in a one-off project, or the ultimate goal for them right now is to get client's to keep returning for an annual review. A regular makeover of their finances.
PROMOTION
In what way do you promote your business and magic skills?
Until now, Valerie and Marg haven't really had that much of a clear promotional plan. But following on from the work that we've done on the human senses last week, both of their brains are full of clever new ideas when it comes to promotions.
They've tried hanging out at their local WI groups to meet the affluent older ladies who are now retired. But they found that it was really hard to explain what they do in an appealing way. So nothing's ever come of it in the past. Now they have some more emotional hooks. They feel that they're ready to go back and give this another go.
Both of the ladies contribute to their children's schools PTA. They now feel that they're in a position where they can be very focused and approach the board of governors to offer the teaching team a free financial audit. If they can support their teaching staff better they want to promote and give back with their skills.
PLACE
Where do you do what you do? Is this made in a special location? Where do you deliver it? And sometimes, where does your thing place within the rest of your industry market share?
Valerie and Marg are very proud mumpreneurs. They like to bring a "sweet feeling" cake gift with them. They visit their client in their place of business or their home. Pairing their gift with all of the ingredients that they could possibly need to have a really nice pot of tea.
We also know that if that's not possible, they've got that sweet deal with Mary, the female cafe owner. When they take in clients, it's mutually beneficial.
Strengthen Your Brand with Branded Headshots
Click To Tweet
ARE YOU READY?
You've now got one week ahead of you to strengthen your brand. Gather all of your madcap creative ideas and hang them up on The 4'ps Framework.  Figure out which ones are practical and will work, and which ones probably need to be left to one side.
EXTRA TIP TO STRENGTHEN YOUR BRAND
Keep on questioning every single time you're about to add a new idea to the framework.
Is this practical?
Is this doable?
Does this resonate with the overall brand effect?
Next week, we're gonna be bringing all of the work that we've done in the last two parts together. How to form a really brilliant, headshots shoot list, ready for Valerie and Marg's headshot shoot.