Watch This Episode of MwahTV Better Branding
We're talking about better branding this time. How to really make sure your brand is at its best BEFORE we start turning up the volume with creativity and finesse. Here is the episode if you'd rather watch:
I'm sure you will agree that turning up the volume on a really bad sound is not the best idea.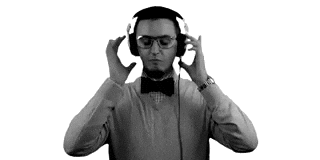 That's exactly what we're going to be talking about this week. Thinking about how you can turn the volume up on your business brand this week. What are the five things that you need to really think about before you turn the volume up? We want to make sure that your sound is filled with funk instead of being an awful din.
Let's do that now!
Returning to Branding Terminology From Oct 2019
I'm building on an episode that I put out way back in October 2019, this week.
Back then on that episode, I went through a bunch of different branding essentials that you really need to consider before hiring a brand photographer to do some brand photography for you.
What I Said On That Episode
How does it actually feel to customers when they experience being involved with your brand? A little bit similar to branding gaps, a lot of clients will find it very hard to explain this to somebody new, like a photographer.
My most successful clients come to me with hard data on this because they're continuously measuring how they're being perceived and how they want to be perceived and understanding how they can loop that and close the gap.
Now Back To Better Branding
We're going to expand things even wider now with five things that you need to consider before you turn the volume up on your brand.
If you're working really hard on ensuring that your business grows at the pace you want it to, all the while making sure that a very clear and consistent brand message is being put out, filled with all of your key messaging, then subscribing to Mwah TV is probably a really great idea for you.
In this 2019 episode, we quickly looked at these points together. This really was a quick introduction to some branding essentials that included definitions of all of these different terms.
The Branding Essentials We Looked At
Included:
Brand Identity,

Your Brand Image,

Brand Positioning,

Differentiation of your Brand,

Brand Personality,

Brand Experience,

Communication of your Brand,

Brand Extension, and

Brand Equity.
If you just looked at that list and thought, right, what the hell do they all mean? Now you're feeling a little bit bamboozled. Do not worry. Here is a link to that episode again to get a bit more of an idea about the definitions.
Better Branding from Branding Strategy
Now all of these brand strategy areas are indeed really important to consider, especially before you start thinking about going out and getting a brand photographer or turning up the volume on your brand. But this time, I want to get into a little bit more detail about the most important ones from that list we just looked at.
This is going to explain why measuring your brand on a regular basis is really important. Now I've decided I'm going to frame all of this dry terminology in the world of music, which let's face it, is a lot more colourful and joyous. I'm obsessed with music, so it's really fun for me to do that.
But most importantly, I think it's easier to interpret.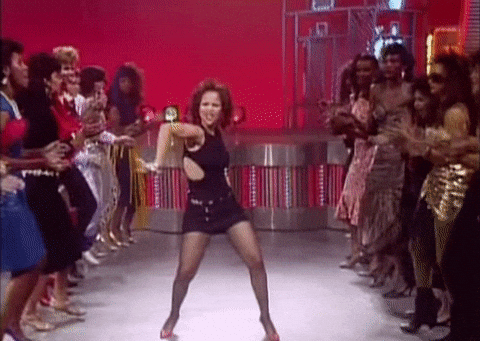 When you're looking at a bunch of jumbled dry terminologies that you don't understand, understanding it with the viewpoint of music is probably going to help embed it into your brain a little bit better.
This is all about why you exist in the first place. But then the next layer of that is the fundamental morals that you take as a brand and how it frames why you make your money in the way that you do.
What do you stand for? Taking a moral approach to the way you do business is a really important thing, especially at this point in time in the history timeline.
Big corporate has used CSR policies, or Corporate Social Responsibility policies, for a very long time now. Usually, that's regarded in the public relations world as a way to detract from something naughty that the big business is doing. Think about musicians like Bob Geldof, Poly Styrene and Lady Gaga. Each of these artists has very different moral priorities.
It's hard to listen to Boomtown Rats without thinking about Live Aid.
Lyrics from "X-ray Spex" sung by Poly Styrene are really important mantras now still for the feminist movement.
And as well as being an icon for the LGBTQ+ community, Lady Gaga is synonymous with really pushing the envelope on what it means to be an artist. It's all about upholding raw talent and uniqueness.
Looking at it this way, you get a really clear idea of how people can be morally high on the volume, but those three artists that we just looked at have very different flavours of the way that they've approached that. This is how you can start baking this into your brand.
Now, even though this whole episode is all about you, it's kind of not.
It's more about your people, your stakeholders and your audience.
If you don't know who these people are inside and out, then you're going to repeatedly struggle with trying to turn up the volume on your brand with real confidence because you're not going to be 100% sure that they're going to like the sound of you.
Taylor Swift has her Swifties,

Barry Manilow has his own Fanilows,

and Slipknot has their Maggots.
Understanding what moves your people emotionally can really have a strong effect on your brand personality.
And I've got a little bit more on that coming up in a minute.
You really need to think about why your consumers are going to be choosing to consume your messages as opposed to somebody else's. And then that helps you understand in greater detail why they make the choice to buy from you. Then that can help you frame and understand what's going on for them in the rest of their lives much better.
Fancy A Chat & Cocktail Together?
If you'd like to have a chat with me on this when it comes to your business, then why not book yourself in for a FREE no-obligation Cyber Cocktail?
It's B.Y.O. and I do my very best to agree on 3 clear and manageable actions to take forward on your own or with more of my help.
To find out how it works and pick out your time, click here.
It can be really triggering as a small business owner to start getting into a lot of detail about what the rest of your competition is doing.
Having a good handle on this is really crucial in determining that you really are differentiating yourself enough, or to the right extent, from the rest of your competition.
And this doesn't have to be a really big change. It can involve quite a lot of very subtle shifts in the way that you're operating as a brand, but together those things have a real cumulative effect on the way that you're being perceived.
Let's use a fun musical example.
We're going to talk about Kiss right now.
Now Kiss is a band that is renowned by the rest of the music industry, and pretty much anyone who has any semblance of musicology about them, as the biggest cashing-in band that's ever existed. They are all about incredibly diverse lines of merchandise. You think of a product, and there's a very strong chance that there's a Kiss branded version of that same product.
Gene Simmons took it way beyond the idea of getting a tour shirt when you go and see the band at an arena.
Team this action to get that with Kiss's musical style, and you see that together it's a very cheeky nod and kind of an up yours to all of the hippies who talk about being idealistic and not selling out.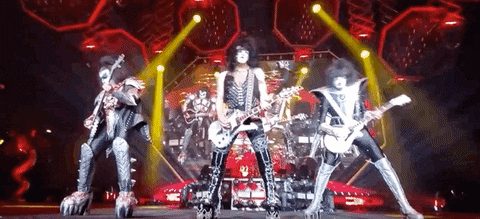 Let's have a little bit of a think together now about the idea of a concept album.
Why does nobody do a really good concept album anymore?
This is a really fun way to start thinking about the key messaging in your business. Now I have a top three set of concept albums.
Do not ask me to rank them. This is in random order.  I just can't pick which one's my favourite.
What's Going On - Marvin Gaye
Let's start with What's Going On by Marvin Gaye.
This whole album is about a war veteran who's returning home after fighting in the Vietnam war. It's jam-packed with key messages from the 1970s about poverty, and various social injustices, and Marvin Gaye was quite pioneering in talking about environmental issues on this album as well.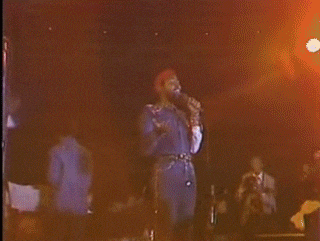 Dark Side of The Moon - Pink Floyd
Moving over then to Dark Side of the Moon by Pink Floyd.
This is a concept album all about the idea of insanity and living an unfulfilling life.
And the key components involved in this philosophical way of thinking about life can be seen quite clearly if you just take a look at the names of the songs in the album. But don't do that. You've got to listen to the whole thing in full as loud as you possibly can.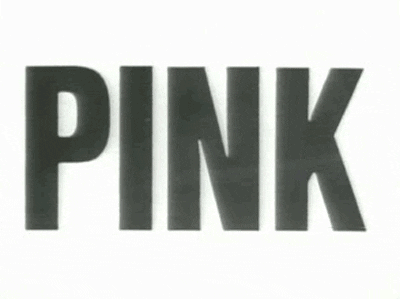 Moving on to talking about the concept album Tommy. And this is by The Who, or as I like to call them Thee Oo.
And this is an album all about, unsurprisingly, a character named Tommy.
Tommy faces intense trauma as a child, and he is also, to quote the song, deaf, dumb and blind. He overcomes his trauma, and then he gets all of his senses back. Then he goes on to be a religious figure with thousands of followers. But then the album takes an awful turn, and he returns to darkness and rejection and loneliness at the end.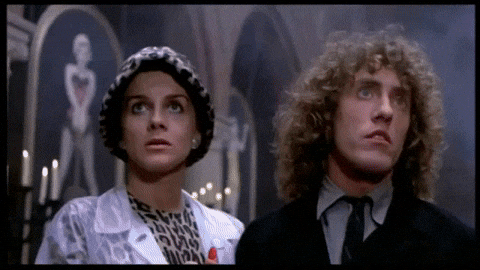 It really is a whole story within an album.
I have put links to every single one of these albums here for you.
You really deserve to take the time out to listen to these albums in the way that they were supposed to be listened to from start to finish.
That's why I just included how long it takes to listen to them as we were talking about them.
You can even chalk this time up to being serious business development 'cause I bet if you really give yourself over to listening to these albums in full duration, you're going to come up with some really cool ideas for your brand personality.
Finding The Concept Album in Your Better Branding
Now you can think about a single storyline in your business as its own concept album.
Better Branding with Your Legacy
If you're planning on creating a real legacy with a business that lasts for a very long time, you might instead want to think about a shelf that is filled with different concept albums all about your business.
You can come at this the other way as well.
Better Branding To Uncover Your Key Messages
So if you start really thinking about the different stories that your business has encountered so far, the different chapters of your business journey so far, and you put all of those through a mental sieve.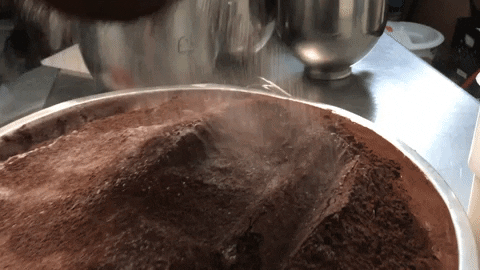 You're going to see some key messages and commonalities and themes that stick with everything that's happened so far. This is a great way to start revealing the key messages that you want to think about associating with your brand.
And these are key messages beyond the products or the services that you sell.
Download a copy of my latest brochure here
If you're interested in finding out more about my approach to Brand Photography and Branding Strategy, a great way to do this is to download the latest copy of my services.
This way you will have everything to refer back to in one place.
To get this download, just pop your details in here and I will email you a copy straight away
Better Branding To Support Your Content
You could do this with content creation too.
You could think about a key message and a whole concept, and that can inform a whole season or a whole collection of social media posts or primary content that you create.
Better Branding To Drive Bigger Sales
Or you can be really practical with this.
You can think about the key sales dates that you have in your annual diary, and then you can make sure that you pair those sales with key messages of your brand, so everything happens in a cyclical, seasonal way that enhances the way that you want to drive sales.
Don't Forget The Strategy!
What will happen when you ignore the strategy part of branding? Here's what.
Okay, think about a band made up of different boys. Now, these boys completely changed the perception of what it was to be a teenager in the 1960s.
Are you thinking about The Beatles?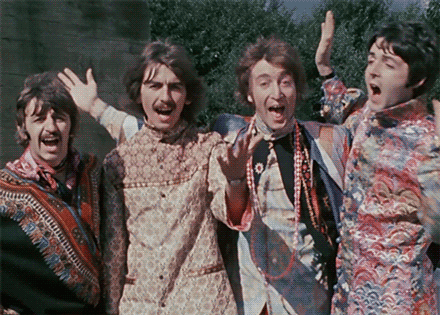 Or are you thinking about The Stones?
Why don't we switch things a little bit then?
Change the 1960s to a different decade, and let's go forward and change that to the 1990s. A bunch of boys who defined the Brit-pop era.
Are you thinking about Oasis?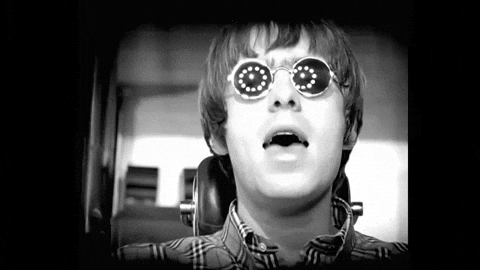 Or were you thinking about Blur?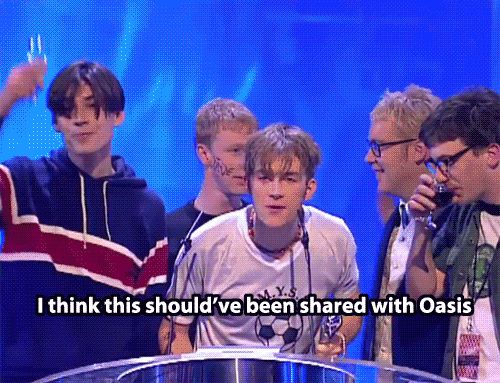 These polarising examples in music give a great way to frame your idea of what brand personality is.
On face value, all four of those bands have very similar credentials.
Band of boys with a sense of rebellion, who live an alternative lifestyle, and champion an alternative lifestyle in the way that they create music, a couple of guitars, drums and lead vocals. But your reaction to me saying those different band names just now gives you an exact sense of how polarising interpreting brand personality can be.
As like I alluded to before, the personality of your brand can have a significant part to play when it comes to the differentiation of your better brand.
What are the SAME Credentials Your Have With Your Competition?
If you know that you have similar credentials to someone who you compete with, when working with a brand strategist, there's a very strong chance that they're going to start talking about your brand personality because this is a way that we can start differentiating you even though you operate in the same market share.
I'm really curious to find out from you below in the comments if looking at things through a musical lens has helped you increase your understanding of some boring brand terminology this week.
I'll see you next time.
Timestamps for this Episode of #MwahTV
Shall We Seal this With A Kiss?
When you sign up to receive my Sealed With A Branded Kiss emails you can expect to get to know me a lot better, to be on the list for my exclusive offers and bonuses AND you'll never miss another episode either.