Watch This Episode of MwahTV About My BIG Announcement
In this episode of Mwah TV, I'm sharing a BIG Announcement with you. I hit a milestone and I want to share it with you.
As well as celebrating this milestone I'm doing a big reveal of some new services. So if you keep watching you will be able to see exactly how I might be able to help you.
Lockdown Was A Game-Changer
I've been as open and transparent as possible about how lockdown has impacted my business. I think sharing this experience is really helpful for anyone who is really battling the impact of this crazy world event on their business.
We have had the initial shock.

Then that awful shared feeling of doom.

Then the phase of bouncing back and rebuilding. This is very much still going on for a lot of business owners.
I think this is going to be the case for a long while to come. It's this impact I want to talk about with you today. If you're feeling alone in this phase I want to share how it has been for me to simply show you that you are not alone. As always, I'm in the Insta DM's if you need to talk about this with someone who is going through it too.
I definitely do not have all the answers, but I'm here to chat n share the experience together if you ever need it.
I don't know about you, but I have always been a bit crap at celebrating the little wins. I'm always pushing forward onto the next thing. This is my attempt to take a beat with you today and give things a little YEY!
YEY!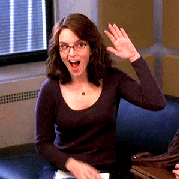 COVID Impact on Photographers
You might remember these episodes of Mwah TV where I did what I could to put a spotlight on how the lockdown had impacted the photography community.
Well whilst producing these episodes and taking part in them by shooting my own submissions, I set about in a period of rapid investigation to try and find a way to keep my business alive despite not being able to shoot photography. To do this I set about chatting with 35 different people in my network.
These conversations were made up of chats with previous clients, chats with business friends, chats with people I had never met before but had been loosely networking with for a while. As well as checking in to see how other people were responding to lockdown with their businesses, I made a point of actively seeking out feedback about how I show up.
also made a point of listening to any talk about any demand for something new, something that I might be able to do or add to the business.
In a nutshell, these conversations gradually helped me to uncover some potential different avenues to explore. I had already learned from previous years of testing new things in my business that the quicker the test the better. I've wasted a lot of time in the past on ideas that were just not viable.
Holding onto a crappy idea is never good for your business or your sanity for that matter.
I went back and pitched exactly what a few of my conversations had suggested to some of the same people I had spoken to, and I was able to get enough immediate work arranged. A lot of this work was stuff I would never have considered before lockdown. But securing the buffer and security of this steady income stream felt like a huge relief to me.
In this time of doing a wide range of ongoing work for different contacts, I found some opportunities to add more training to my schedule.
I did an exceptional intensive brand strategy course with Philip Van Dusen which felt a lot like returning to Uni but late at night. I could fit this in around the day-to-day work and was able to plan for how this added skill could become a regular fixture for the future of my business.
Subscribing to Annals & Apertures gives you inbox access to every episode of Mwah TV, sneak previews on what's going on in my business AND exclusive special offers. If you'd like to join this beloved group of business owners, just pop your details in here, I'll take care of the rest.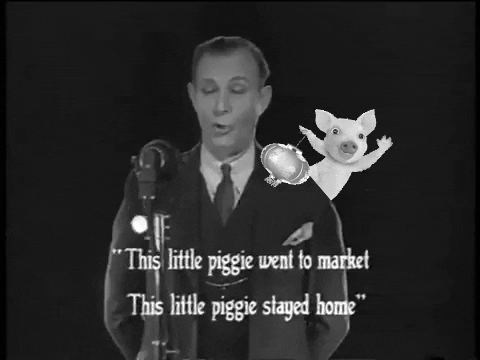 For the last 6 months, this has been my juggle going on behind the scenes:
Working with ongoing clients,

Bringing some ongoing work to a close,

Developing new services and then

Planning how to share these new services in a way that wouldn't damage my brand, whilst also figuring out processes and campaigns for them too.
It's taken a lot of extra focus and work, but I'm thrilled to share these exciting NEW services with you – available for the first time!
Drumroll, please!
Introducing Brand Strategy
It is really tough to explain something that is really technical to someone who is usually conscious of time. In order to come up with a way to explain what brand strategy brings to any business, I chose to frame things with a musical context.
If you're a regular watcher of MwahTV or you know me over on Instagram, then you know how much I love music of all genres. In fact, if you are totally unmoved and disinterested in all music, then I'd go as far as to say that we're probably not a good fit for each other. Using this context is a great way for me to make that point in a subliminal way.
Here on this page you can see that I have featured a number of different episodes from previous weeks of Mwah TV to explain exactly what benefits there are in embarking upon a brand strategy project for your business. Then things divide into these two categories.
Let's look at The Turn Up The Volume Brand Experience.
Yes, that IS an overt nod to Jimi Hendrix.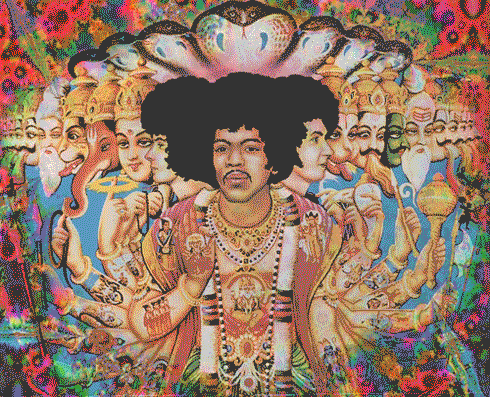 The Turn Up the Volume Experience
This is my fully done for you Brand Strategy Service. Turning the work, my team and I carry out for you into an exciting brand experience you can embark on without having to do any of the hard work yourself. Here I go into detail about how this works, and I touch on why this service takes a different amount of time for every person on their own experience.
I have another style of delivering Brand Strategy too. Let's explore that together now.
The 2, 2, 2 Brand Strategy Tour Programme
The 2, 2, 2, Sound Check Tour Service works in a different way.
This service means more involvement from you and maybe also your team. In exchange for getting more involved in this style of a project, this service takes a little longer than the Turn Up The Volume Experience, but it works out at a lower cost.
Right now, we have a small group of amazing frontier businesses trialling this service out. For right now, this service takes you to a waitlist to pre-register your interest in taking part when this goes fully live – that is likely to happen at the beginning of 2022. If you know that this style of working on your brand strategy feels appealing, you can find out more first right here instead.
or you can find out more first right here instead.
For years I have been creatively directing things on the side for biz pals when they've needed a hand on something creative or out of the ordinary in their business. Until last year at the drawing board, I never really realised that this could be its own service.
Again, using the musical framework to explain all the different forms creative direction can take, I cover here how Creative Direction can be used to level up:
An event you have planned.

A series or collection of content you want to make.

A new venture or service you want to make feel more unique to you.

Or even, if you are sick of trying to get the best results from your existing creative suppliers on your own.
So this page is my way of simply showing how creative direction can have a huge impact and a huge return on investment when you find yourself in any one or any combination of these scenarios. And you can see here, I have 2 ways of going about things together.
Timestamps for this Episode of #MwahTV
00:00 - Episode Starts
00:35 - Why it was important I share my Lockdown impact
01:50 - Being crap at the Little Wins
02:06 - Photographers around the world in Lockdown
02:30 - Rapid Testing & LISTENING
04:40 - Why you shouldn't waste time on an UGLY baby idea
05:43 - Re-Training by Twilight
06:13 - The juggle behind-the-scenes in my biz
06:49 - Services Fashion Show Begins
07:38 - Brand Strategy
07:59 - The Turn Up The Volume Experience
09:05 - The 2, 2, 2, Sound Check Tour
10:17 - Creative Direction
Let's Talk in a Cyber Cocktail
The first is ultra-casual – for this, I have my Cyber Cocktail Service which is a no-obligation loose 30-minute chit chat about your idea.
The second which you can see right here is my Creative Consult where you can jump right in and get my help along with a bit more prep and research to max out our more in-depth conversation together. This is a great way to go if you need help right now, and also if you want immediate impact on something you may have already begun working on.
As you can see here, this service costs £299 and for this, you get 2 hours of me coming fully prepared and having researched your business, as well as a neat presentation of my recommendations and any key points we come up with in your 2 hours.
Shall We Seal this With A Kiss? 💋
When you sign up to receive my Sealed With A Branded Kiss emails you can expect to get to know me a lot better, to be on the list for my exclusive offers and bonuses AND you'll never miss another episode either.