This time I'm revealing my recent headshots results from my 7th time of working together with Small Business Legends Andrew & Pete! They chose to jump ahead of the headshots trend curve. We created a beautiful set of graphically inspired headshots. See exactly how I did it here.
WATCH THE FULL MWAH TV EPISODE
If you are always looking to keep up to date with the latest headshots trends because you work in a related field like:
Graphic Design,
Branding,
Website Design,
Styling Professionals or,
commenting on the zeitgeist in entrepreneurial trends….
Then this episode is going to give you lots of references and a deeper understanding of the HOT new Graphical Trend.
THEY'RE BACK!
This was my 388th shoot since setting up my Headshots Photography business 8 years ago. It was my 7th session with Andrew & Pete! Putting them officially in the first place as my most loyal clients EVER!
A HOT NEW TREND IN HEADSHOTS
Before the grand reveal, I want to talk quickly about the exact style Andrew and Pete requested from me for their headshots this time around. What I'm loving about this type of headshots request, in particular, is that it has given me a great excuse to start showing you beautifuls the subtle differences and refinement happening with the headshots world.
Specifically in the brand-aware entrepreneurial space. With this area being still very much on-trend, photographers like me are starting to see these beautiful snaps and spin-offs when it comes to aesthetics. I really want this to stick around because it gives me the creative sparks.
HERE IS WHAT I MEAN BY THIS
You can look at this through musicology. Think about spin-off genres.
IN MUSIC…
So we would never have had Grime Music if it hadn't been for the UK Garage Music Scene.
That wouldn't have come about if it wasn't for Jungle, RnB, Dance-Pop
and on and on back to the beginnings of electronic music.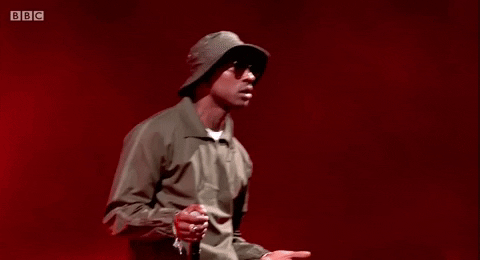 IN FASHION…
We would never have gotten to Dolly Kei (fun Japanese look where you dress up like a vintage doll).
Without having seen the Lolita fashion trend which came from wider Japanese Street Style Culture
Which goes all the way back to the '70s.
BUILDING THE GRAPHIC LOOK IN ANDREW AND PETE'S SHOOT
WIDE-REACHING INSPIRATIONS
On this shoot, Andrew and Pete sent me a range of images they liked from TV shows:
to Time Magazine Covers…
…to links on different YouTube channels, as well as fashion photography from their fave brands.
As we are in a content renaissance wider reference points give us more creative prompts to work from.
WHICH IS YOUR FAVE?
Let us know by commenting below about which is your favourite image from this Quirky Branded session.
MY FAVE
NEXT WEEK
The boys are back on next week's show. We will be discussing their new goal of helping even more Small Businesses around the world to Double the size of their businesses IN JUST 6 MONTHS!
GET IT STRAIGHT TO YOUR INBOX FIRST
I send out all of my Mwah TV episodes first to my Annals & Apertures list. Be the first to get lots of free tips and headshots advice as well as queue-jumpers and exclusive offers. Just pop your email address in here, and I'll take care of the rest.
Annals & Apertures: The FREE Subscription
Weekly Tips & Pointers.
Regular Inspiration & Trends Analysis.
Exclusive Special Offers. All delivered direct to your inbox.
Fully customisable. Update your personalised subscription choices at any time.
You're already part of The Beautifuls. If at any time I can make your Free Subscription any better, please let me know: laura@laurapearman.com
WHAT ABOUT YOU?
If you like the look of these headshots, why not get even more inspired? You can head on over to my galleries to get more of a feel of how I approach Headshots, Branded Headshots and Personal Branding Photography.