Watch This Episode of MwahTV About Behind The Scenes Content PART 2
We are doing a deep dive this time on behind the scenes content. This is Part 2 of a 3-Part Trend Prediction Special.
Behind The Scenes Content
Sharing more and more of the journey behind a business, or revealing exactly how something has been created has been huge in the last couple of years. With more and more of the zeitgeist focusing in on the documentation behind the finished product, this is a hot trend that is going to continue to evolve in the new decade.
Sharing more and more of the journey behind a business or sharing how something has been created has started to grow in popularity in the last couple of years. With even more of a focus on the documentation behind what goes into making a product or as a leading entrepreneur.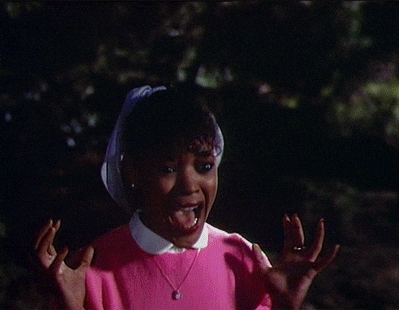 It seems as a human race, we are still fascinated by ourselves. And by that, I mean we want to know all of the nitty-gritty behind-the-scenes content before we make a judgement on whether we like a person, whether we want to trust a product, or whether we wanna try out a new service.
How Will Behind The Scenes Content Evolve This Year Ahead?
I predict that over the next decade, we're gonna see this trend evolve. Immerse itself even more into our brains, imaginations and the way that we interpret visuals. Now there is still quite a lot of resistance to showing behind-the-scenes and jumping on this trend. Especially with my fellow creative industries. But when you alter your mindset around it, it can be such a winner at gaining increased respect for your honed skills.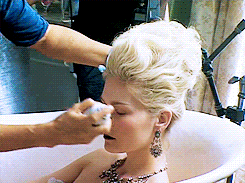 Let's think of an imaginary metal worker then.
So this particular metal worker has a real modern take on the way she creates all of her different metal sculptures or pieces in commerce to displays that she has in galleries.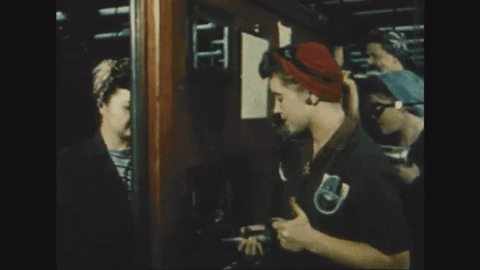 And she is so on board with the behind-the-scenes trend that she's open enough to share with you all the different sources of her inspiration.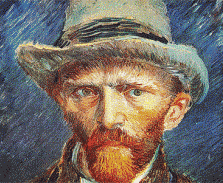 How The Content would match This Behind The scenes Process
So she might share a particular poem with you on her Instagram feed.

She might go to B&Q and love the texture of an anaglypta or the way that paint has created a mottled effect.

She shares that with you on Instagram.

And then she takes you to the next layer which is realising all of these different inspirations in a really cool sketch.

And she does a very rough sketch,

a little bit more of an in-depth sketch,

and then the final piece which is almost a to-scale blueprint before she goes into the workshop.

And all of this is fully documented. So you can see how her creative process has evolved.
How the Behind The Scenes Content Converts Into Business
Jump forward in time then, to when this particular metal worker announces that she's running a workshop for everyday members of the public who have no experience whatsoever with metal work to come along, spend some time with her, get to know her in-person and create this one particular example.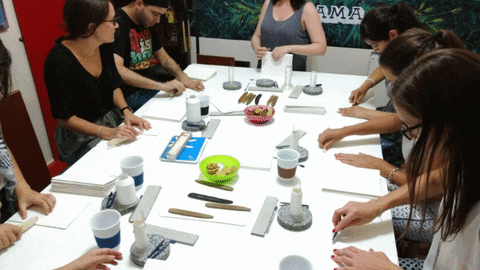 Let's just say for instance it's a really cool door knocker, and you get to go and learn how to do it. She teaches you all of the tricks of her trade. That final customer is gonna walk away with a unique door knocker and an experience that has been tied to the fact that they made it. It's gonna be a talking point for years to come forward.
But from the creative side, that person is walking away with a much deeper respect and knowledge of all of the skills that that metal worker has honed over the years.
They're gonna be a lot more likely to invest on a bigger scale for a piece of metalwork because they understand the process. This is the real joy of the behind-the-scenes action when you're in the creative industry.
So if you've been reluctant to share it because you're frightened that someone's gonna steal your ideas, or they're not gonna get the way that you are in your creative funk and groove, then this is something you should definitely think about jumping on, and getting more involved within 2020.
I promise you will not be sorry.
Fancy A Chat & Cocktail Together?
If you'd like to have a chat with me on this when it comes to your business, then why not book yourself in for a FREE no-obligation Cyber Cocktail?
It's B.Y.O. and I do my very best to agree on 3 clear and manageable actions to take forward on your own or with more of my help.
To find out how it works and pick out your time, click here.
Timestamps for this Episode of #MwahTV
If you're joining us at part two of this three-part special, you might wanna go back here and watch the first episode. So that you can get into the groove with us and see why I'm deep diving into this trend.
The Evolution of Behind The Scenes Content
I think that things are about to evolve and we're gonna see the trailblazers like you jump on this and make it their own in 2020. Now when in doubt, I always first go to the fashion industry. I like to see what they're doing and then try to imagine how this will unravel itself and work itself out in other industries. And that is exactly what I've done for this episode when it comes to behind the scenes content.

So what we're seeing with some really good fashion campaigns in the last season and the seasons coming is this idea of a multi-angle behind-the-scenes.
It's not just one behind-the-scenes take with the final product. It's lots and lots and lots of different layers which actually fits beautifully with what I've said about the layered look in the last episode. Bit of a conceptual idea there. But it shows you lots of different ways that something has been created.
How Does This Work For An Entrepreneur?
So let's just try and realise this in the mind and goals of an entrepreneur in the online world. Imagine some really highly stylized video footage of you. You are putting the final touches to a book that you want to release later on in the year. This is video footage of just you working in your office. Maybe in your PJs, if that's how you work, with your pet next to you, and a bunch of snacks cause you really wanna get to the deadline.
You're then gonna layer in a whole other angle from a whole other day where your behind-the-scenes at your photo shoot for the cover of your book. In that footage, we'd see you talking with a make-up artist, you might be having a conversation with your photographer. Maybe you're there showing the lighting and the way that it's gonna look with a bit of a sketch? That kinda thing.
And while that's been filmed, you're also live recording it on your Instagram stories. So that we're now talking about three layers. When you've wrapped on your actual cover, you're gonna have your whole creative team jump in for a set of pictures. So that's gonna be you, the person who edited the words, the person who designed the words, your publisher, maybe your work person's gonna be there, maybe you brought a bestie or a family member along for moral support. The stylist, the make-up artist, all of the crew are gonna join in for one big selfie to capture the moment of you capturing the moment of the book cover.
Going forward a couple of months in the timeline of this imaginary entrepreneurial campaign... We're dropping a book, and this has all been edited together into one beautiful video that shows the journey from concept to writing and launching the book. When that advert goes out, you will already have a giant bunch of people who've been following this in real-time. They will then jump on it and share it with their friends because they are your brand advocates.
"This is everything she's been through when she was writing this book. Isn't that incredible? I'm so gonna pre-order that book. I'm so gonna order five of those because they're gonna make great copies for my girlfriends next year."
And that advert will encapsulate every angle.
You better believe it. That you're gonna then document the reaction to that advert going out.
And on and on and on and on the behind-the-scenes levels go. And this is all inspiration from the fashion industry. You now have models creating their own content when they are on a shoot. Showing all of the behind the scenes content action from the clothing being made to being on the shoot having a shot to it then being in the stores.
It's totally amazing and I really think it's gonna be cool for the trailblazers in the entrepreneurial space this year. And I think if the right trailblazing entrepreneur jumps on this, it could have a dramatic impact. Both on the way that we all understand using the behind the scenes content in our businesses, and documenting the journey that we're on as entrepreneurs.
Shall We Seal this With A Kiss?
When you sign up to receive my Sealed With A Branded Kiss emails you can expect to get to know me a lot better, to be on the list for my exclusive offers and bonuses AND you'll never miss another episode either.