Watch This Episode of MwahTV About Brand building social media ideas x53
In this episode of Mwah TV, I'm going to help you get proactive with brand building social media through what you're posting on social media. Content ideas galore PLUS brand-building strategy.
What could be better!?
Do you Need More Brand Building Social Media Ideas?
If you're aiming to get more consistent with posting the right thing on your social media account to attract more of the right people into your business, then by the end of this episode, you're going to see exactly how to do this whilst also affirming your brand message and working out the strategy side of things.
Perfect for the time-poor business owner out there.
Oh – and there is a cool freebie in here too, so stick around to see how to access that.
Months ago, I decided to interview 30 different female business owners who all fit the description:
A real expert within their field. I defined this by ensuring they had invested in both niche qualifications AND experience in a corporate setting.

Now running their own service-based business. Delivering their expertise independently.

Over 25 years old. This age just tacks up by the time you calculate education and a few years of experience.

She had worked in corporate and then decided (for a number of reasons) to strike out on her own with her own business. In short, the system had let her down. This could be purely financial, maybe she hit a glass ceiling. It might be to do with time and juggling a young family. Or it could be a wider quest for independence and freedom outside of the typical 9-5.

Oh, and she had to consider herself as a "bit different" in one way or another when she compared herself to her family, friends, colleagues and the other experts in her field.
I did an in-depth interview with each of these amazing ladies and was truly fascinated with how they viewed the world of branding and marketing and what level of importance they placed upon it to grow their expert service businesses.
One of the most interesting findings within all this juicy data was how inextricably linked these ladies considered social media with their wider marketing planning and strategies for achieving growth within their specific sectors which ranged from property, tech, and finance, to areas of psychology and private medical care.
My Challenge To These 30 FAB Women
When I challenged these women about the building blocks, which if you have seen any episodes here before needs to come to Waaaaayyyyy before social media. They told me that they simply didn't feel they had the time in their crazed schedules to go back and revisit.
Even when they agreed that logically, this could be what's slowing them down in their business growth rates.
So, in order to help these exceptional female leaders out in building their expert empires I had to come up with a way to help them cut to the chase quickly when it came to building their brands.
I'm sharing my solution to this with you here today.
If you feel like I completely described you and your business, then Hey!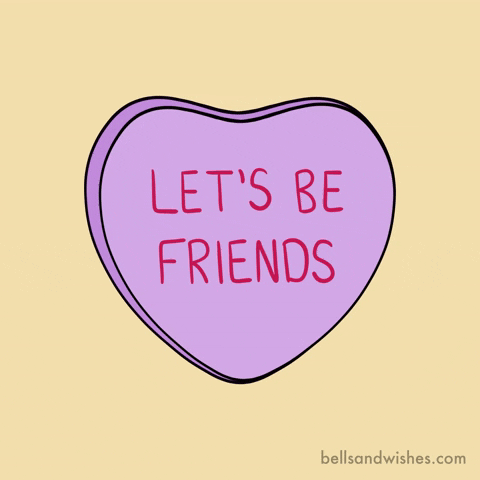 If you don't fit the exact bio profile I just laid out, do not worry, this clever tool is still probably going to help you if you consider yourself to be:
An ambitious person.

Who wants a business of their own, or who is already at full pelt with their business dream?

I'm also going to guess, you're looking to build up a brand that might be to increase sales, secure investment or grow your presence in your market.

Or it might be a combo of those factors.
Either way. If this sounds more like you, still stick around with me, this is going to help you too.
If you feel like I'm you're kinda gal, reach out and send me a DM to tell me all about yourself. Or, book in for a quick cocktail with me.
Fancy A Chat & Cocktail Together?
If you'd like to have a chat with me on this when it comes to your business, then why not book yourself in for a FREE no-obligation Cyber Cocktail?
It's B.Y.O. and I do my very best to agree on 3 clear and manageable actions to take forward on your own or with more of my help.
To find out how it works and pick out your time, click here.
Let's Crunch the Numbers Part. How 53 becomes Infinity (almost)
I wanted to give you enough post ideas to take up one spot for every week of the year based on a consistent posting schedule on social media. So if you're aim is to get just one post out a week, then this is going to solve that problem.
Or, if you're looking to step this up a bit and you already feel quite comfortable with doing a more sales-message post each week, then by the time you've finished with this download, you will have doubled your post frequency.
Even if you're someone who posts more on the higher volume side of things. With 4-6 posts every single week (hats off to you by the way – that takes some major dedication). Having this added layer of brand-affirming posts peppered in with what you're already talking about is going to really underpin the work you're doing and add some major differentiation sparkle to how you're showing up when your account is being compared with one or many of your competitors.
It's also worthwhile noting that if you find content re-purposing to be an efficient way of showing up more frequently on socials, every single idea generator within this freebie can be sliced and diced in any number of ways. There is no reason whatsoever why this won't give you some fantastic brand building post ideas for well over a whole year.
I'm going to give you a sneak peek at the first page.
Let's dive in.
I have broken down this downloadable into all the key fundamental parts any quality brand needs to have to be strong and successful. As you can see here in the first section, we begin with the brand strategy fundamental of Values & Ethics.
This page here (PG8) explains what this means exactly and why it's so crucial to have this within your branding foundation.
Then this next page (PG9) is where you're prompted to think about how this piece of your branding strategy can be articulated as a number of succinct social media posts.
The first question reads: What one thing, does your brand change for the long term in the world at this point in history?
So, the challenge here is to consider if there is a wider cause you want to officially affiliate your business with. You might want to choose something that is in direct relation to your sector.
Examples of this could be:
A female money mindset specialist chooses to give back or champion financial abuse where there are significantly more female victims than male victims.

If you are in the world of property as another example you might want to do something for the greater good of the homeless.
Or, try this on instead...
Or, if nothing feels like the right fit here, you might want to choose something that just means an awful lot to you, that you know your perfect customer genuinely cares about too. Like:
An accountant that loves dogs might align themselves with any number of dog-specific charities or events that help dogs specifically in their local area, or in their region of the country.

An operations expert might champion the regular pursuit of the outdoors and the innate healing nature this has for their own mental health. This would be a great combination of giving back financially to plant more trees but expanding on this natural message with a key benefit she knows all her clients need reminding of for their mental health and wellness outside of work.
Turning This Idea into LOTS of Social Media Posts
Once you've decided on this, or if you are already confident you know the answer to this first question, we can get into crafting it into any number of social media posts. Let's use the first example of the female money mindset coach business.
From this single question I'm going to come up with 5 quick post ideas:
A single numerical fact on female financial abuse. Graphic-heavy design to get the message across.

A selfie-style shot of you working directly with a debt charity. Donating a talk on getting out of debt perhaps to a group of women with debt problems.

Pro Brand Photo of you. Re-introducing yourself and telling your own story of financial transformation.

A screenshot of a real-life donation. Social proof of exactly how much money you just gave back.

A save-for-later style carousel that gives women of all financial means your top 7 ways to build their own independent wealth.
Then Re-Purpose It To Make Even More
This last carousel-style post could then easily be re-purposed. So, we had 7 tips. They might be worked up into 7 blogs. They could be the framework for an expert talk. Or you might want to turn each of them into their own more in-depth standalone posts.
Even More Number Crunching
So that was one question from this FREE tool worked up into 5-12 social media posts. Then potentially 7 blogs and a talk! There are 53 different questions there so by these calculations you could very reasonably turn these 53 posts into 636 different social media posts.
That could last you for close to 2 years if all you did was post this type of content every single day on your social feeds.
So you can see just how much value there is in this.
PLUS This EXTRA Bonus too
Oh, and let me show you this final extra fab bonus that I threw in at the last minute…
I added in a page jam-packed with 12 ways to optimise every one of these posts to give them every opportunity possible to perform well for you. There is no reason why you couldn't use just this single page alone to majorly increase your overall social media performance.
Timestamps for this Episode of #MwahTV
To get your copy of this tool to help you build a stronger brand on social media fast you just need to put your details below here.
First, you'll get a confirmation email from me.

Then. you'll be emailed a link to the tool.

You can fill this in online and then save a copy and keep coming back to your copy as much as you like.
If you hit any blocks or spot any gaps during filling this in, then this is an accurate signal to where you might be missing key components of brand strategy. Also known as "branding gaps" across your business model.
When you know exactly where these are in your business you have the exact information right there to begin helping you to prioritise what you need to look at next. Knowing which bits to work on the most, first can make you so much for efficient and effective.
But another added bonus of this freebie is that you will also be able to put out some brand building social media posts with the bits you have been able to fill in and generate. Solving that problem of being present on social, whilst knowing what to get on with behind the scenes simultaneously.
Nifty eh?
How To Check This Performs For You
Monitor how these styles of posts work for you.
On the simpler side of analysis and metrics, things to look out for are:
comments, esp. follow-up questions.

New followers & connection requests.

Shares of these posts.

Any DM conversations that come up from this?
More complex things to look out for in performance metrics and analysis can include:
Overall Engagement rate on your monthly performance.

Reach in relation to weeks and months when you haven't created content of this nature.
and then the MOST IMPORTANT is your
Conversion rate from sales calls or conversations that happen after adding this into the mix.
Timestamps for this Episode of #MwahTV
Shall We Seal this With A Kiss? 💋
When you sign up to receive my Sealed With A Branded Kiss emails you can expect to get to know me a lot better, to be on the list for my exclusive offers and bonuses AND you'll never miss another episode either.