Watch This Episode of MwahTV About Branded Headshots Ideas
When it comes to your branded headshots ideas, if you clam up with thoughts of,
"my work is just a bit too dull for branded headshots"
then by the end of this episode, I am going to have you thinking about how your monotony is another person's intrigue and education on the way they can give you money in exchange for your fabulosity.
How Many Versions Are There of you At Work?
As a photographer, I have two extremes in my daily working life.  I can be running around with lots of equipment shooting.  Out on location shooting. Meeting with clients in a more corporate setting to consult with them on their branding and chatting with my clients and team.  This is paired with long periods of time of lone-working. 
I'm not ashamed to admit that the latter sometimes gets done in PJs.
<shhhhh>
For me, this could open up the potential of shooting these sides of myself in branded headshots.
This is a great way to start thinking about which versions of yourself are currently on display in your current branding imagery.  If you are playing the same tune and style over and over, it can become lacklustre and disengaging.
Lawyers are great at making this mistake.  They'd always much rather discuss going for a glossy picture of themselves with a corporate or cityscape behind them.  Instead of showing themselves dealing with clients or arguing the law with passion and vigour.  
Sure…. In this instance, we'd need to find a mock-up legal setting and some models to pose as real-life clients, but none of this is impossible. Here is a quick image from my archives of a fashion shoot I did in a pretend legal library at a college YEARS ago.
Try listing out the variations of yourself at work.
Do you do work on your phone when you're waiting around on the school run?

Do you always meet your clients for beers when you're beginning your sales process?

Does your dog come to work with you every day?
What's The Bits You'd Rather Hide?
There is a good chance that you've decided that there is a section of your daily work life that is just far too boring or unglamorous to even think about sharing.
Doing your books.

Cleaning out your stock cupboard.

Multi-tasking when on the grocery run.
This is a hard one to try out, but really sit with why you think this is not worth mentioning.  It could be that this part of your daily working life is actually the impetus behind a really beautiful shoot.  It just hasn't been fully imagined or given enough creative attention yet.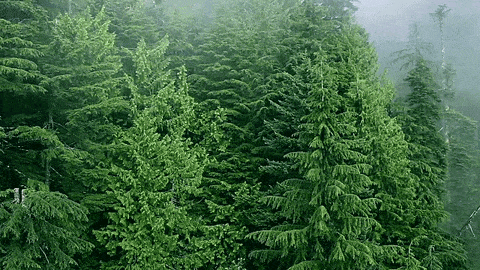 Michelle has a virtual business. 
She works on the metrics of her client's businesses to help them make informed marketing decisions. In a conversation together she said she felt like a gardener.  Helping creative-brained business owners take out the weeds so that they could concentrate on the things that made them easier money. 
She then quickly added… but I don't want to look like a horticulturist in my headshots Laura! We dabbled with the expression of saplings to oak trees and this resulted in these headshots. Michelle now really stands out from her competition. 
Download a copy of my latest brochure here
If you're interested in exploring the possibility of getting your next Brand Photos shot with me, you're going to need all of the details about how my different service packages for this work.
Pop your name and email in the boxes below and I'll email you an up-to-date copy of my latest brochure. So you have all the information.
Let's talk about Ceryn. 
Ceryn provides soul-led therapy.  A lot of the time this is delivered to clients around the world with online tools.  It's safe to say that sitting on Skype or Zoom is not the most glamorous thing to add to a Brand Photography Session. 
We all do this, don't we? 
Ceryn came to me with a strong vision of shooting together at sunrise in the springtime.  She and her beautiful dog Kali walk there together all the time and she goes to the same location as our shoot very early on every New Year's day to think about her year ahead. 
This resulted in some really inspirational headshots.  The narrative of loving your own company, and beginning a new day, it's baked right in.
Scribble this down...
and then muse with yourself on...
WHO do you work with

WHAT It looks like when you're doing your most dull tasks in everyday work.

WHEN you work during the day – what is the natural light like at that time?

WHERE you work.  What's the strangest place you have ever worked from?

WHY what is it that makes you continue to do what you do?  What is your fuel?
When you know the answer to these questions you have the ingredients to come up with some really fabulous branded headshots ideas.
Timestamps for this Episode of #MwahTV
Are Fresh Photos Really Your Best Next Step?
Maybe you jumped a few steps ahead and have landed on the idea of getting some fresh Brand Photography?
Here is a quick check to make sure what you need when it comes to your branding fundamentals FIRST. 
When you have these locked down you have the best -most optimised- foundation to build on with Brand Photography and a whole host of other branding-centric creative projects.
Shall We Seal this With A Kiss?
When you sign up to receive my Sealed With A Branded Kiss emails you can expect to get to know me a lot better, to be on the list for my exclusive offers and bonuses AND you'll never miss another episode either.