Watch This Episode of MwahTV About Branding Essentials (before the photo-shoot)
In this episode of Mwah TV, I'm focusing on BRANDING ESSENTIALS. If you don't have you're branding in line then you can't expect your brand photography assets to work well for you. 
By work I mean convert online, and support your branding messaging and goals.
Clarifying Your Brand Essentials
You may have seen a lot of content about how great a branded headshot is, but you may still be a little bit confused about exactly how a branded headshot or photoshoot is any different to another style of headshot. 
By the end of this episode, you will know a lot more about branding and how this informs a really great branded headshot.
It's very easy to get sucked into an inspirational overload when you are getting into the planning stages of branded headshots.  A lot of people go wrong whilst consuming tonnes of inspiration on Pinterest.  If you don't have a solid brand figured out, then you can't expect to have powerful branded photography after your shoot.
I'm going to run through all the things you should know inside and out, and have data to back up BEFORE you engage with a photographer to plan your branded headshot.
When you take the time to work on all of these things I pinky promise you, your Headshots and Brand Photography will be dramatically improved, and they will convert and make you money.
Let's begin with your...
Is there a symbol? Logo? A clear set of graphical identifiers in your brand?  What colours do you use?  Why do you use them?
Has all of this information been summarised into a proper branding guidelines document?
When we have this baseline of information we can begin to work on your…
Not photography images. This means reputation.  Something that is really hard for most photography clients to explain.  We all know how we are trying to come off, but is this actually being achieved?  How can these new photographs support that and fill your…
This means the gap between what you say you'll do, and what you actually deliver.  Are you confusing people with your branding?  Are you collecting data to support this hypothesis?
This leads me on to...
Which means where are you in your market share, and where have you positioned your brand?  Does the way it currently feels and behaves match that position?  Or do we have any gaps like I just mentioned?
Can remember this episode on fishy pricing and photography market share?   Well, this showed you graphically how any market can be chunked down into 4 simple sectors.  Anyone can do this for their industry to determine where they sit, and how their branding should underline their position.
And Brand Migration/Re-Positioning
When it comes to the Branding essentials when planning out branded headshots, a lot of people come to me and tell me they are in one position but they want to move to another.  To use this episode example they are hanging out with the rest of the smoked mackerels in their market place and they want to deliver fresh salmon services and prices. 
So we'd need to plan their headshots and Brand Photography shoot as if they are already fresh salmon.
Once you've done that positioning task you may have found that you are in a concentrated spot.  If you are cool with that it is crucial we ensure you stand out from the others who are vying for your customers' attention. 
We do this with...
Fancy A Chat & Cocktail Together?
If you'd like to have a chat with me on this when it comes to your business, then why not book yourself in for a FREE no-obligation Cyber Cocktail?
It's B.Y.O. and I do my very best to agree on 3 clear and manageable actions to take forward on your own or with more of my help.
To find out how it works and pick out your time, click here.
Can you say what makes you so special compared to all of your competition?  In a single succinct sentence?
and how all of this informs Creative
Knowing what makes you so special can spark a tonne of branded inspiration for your headshots.  You can go and take look at what the general vogue is right now in your space.  What trend is everyone else following with their Brand Photography? 
and how all of this informs Creative
I'm only ever interested in how we can make your shoot better than that trend, or zag in contrast to everyone else zigging like sheep together.
Maybe you're a business coach serving people in their 40s who also have online businesses.  You offer the same thing as many other coaches and your prices are all very similar.  But what makes you different is that you are passionate about climbing mountains. 
Cue lots of subtexts based in the outdoors with some sweet Lil metaphors about climbing towards your dreams.  Your headshots will jump out from the rest of your direct competition because they show how you are different. 
That makes you instantly more compelling.
Are you able to explain in one or two sentences what you do share in your personal brand, as well as what you don't?
Do you climb those mountains with dogged determination, or do you have a cool calm composure whilst you're up there?  Do you show up like Eddie The Eagle?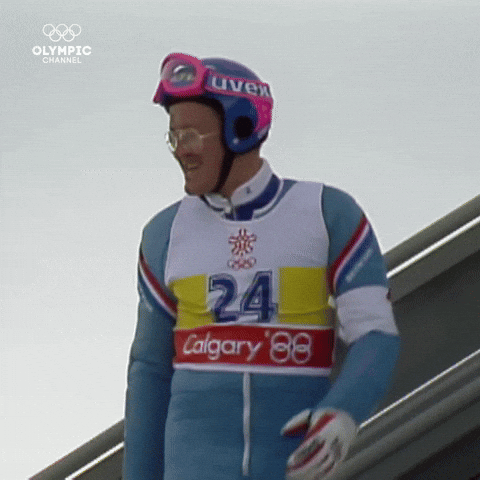 Or are you more like Bear Ghylls?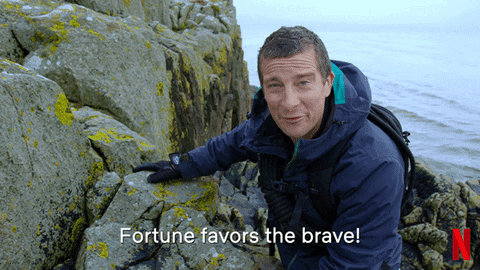 This slight shift in personality can have a huge effect on your…
How does it really feel to experience your brand?  Similar to Branding gaps this one is often hard for clients to do impartially.  My most successful clients have a way of measuring impartial responses to understand how they are perceived.  Do you have this in place?
This can range from having moles out there listening in person. From a trusty feedback survey to online social listening?
Moving into...
What tone are you using to explain how you deliver your thing in your market share?
How do you communicate this exactly? 
Which tools and mediums do you use?  Is there a clever way to help this complex explanation with a photograph that is jammed full of narrative?  
A great example of this is having you in a fully branded setting feature along with that big long chunk of text on your about you page.  If the photograph is good enough it will explain all of those words.
What Are Your Brand Extension Plans?
Bigger more established brands usually get to a point where they begin looking to build out their brand with clever sub-branding.  Adding this into the mix when we are researching and planning your headshots can future-proof them enormously.  Think of the Facebook brand acquiring Instagram, adding Messenger, launching Watch, Pages, Groups, and Advertising.  If you have these kinds of plans in your business be sure to mention them in the ideas part of your shoot planning.  If you don't do this and you hire a photographer with a piecemeal approach do not be surprised if all your photography looks "bity piecey" in years to come.
To finish a Brand Photoshoot (of any kind) should support your...
How much clout does your branding really have?  What does that convert to in monetary terms?  If you're just getting started with branding you may instead look at this area in an introspective way.  In what way can branded headshots act as visual assets for the day-to-day operations and growth of your business and branding?
Timestamps for this Episode of #MwahTV
How To Be Different (In the right way)
Being different is scary. How do you do it without coming off the wrong way?
Here is a great guide to doing different right.
Shall We Seal this With A Kiss? 💋
When you sign up to receive my Sealed With A Branded Kiss emails you can expect to get to know me a lot better, to be on the list for my exclusive offers and bonuses AND you'll never miss another episode either.