Watch This Episode of MwahTV About Case Studies In Branding
THE OFFER DETAILED IN THIS BLOG HAS NOW EXPIRED
We're Switching things up this time. I'm sharing an open call for some case studies in branding clients.
Are you one of these businesses?

Do you know a business that fits what I'm searching for?

And what are the benefits of becoming my brand strategy guinea pig?
I wanted to push my own fear factor with this as well, by fully documenting this with you from ALL angles!
By the end of this episode, you will get a clear picture of this new angle of content creation (scary honest content by the way). I'm opening up even more about the inner workings of my business and putting my money where my mouth is.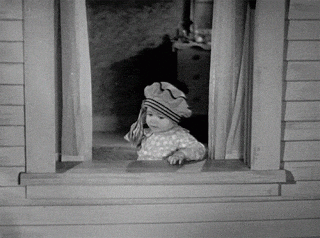 THE OFFER DETAILED IN THIS BLOG HAS NOW EXPIRED
I've split my search into 4 categories, but before we go into that let me fill in some gaps. Especially if you just started watching this after someone you know shared a link to this!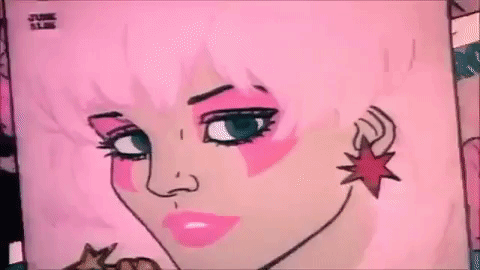 If you're watching this and you need a little background, about now in the episode is a great place to get you up to speed. Let's do this now with a quick re-cap.
2003 Degree in Marketing & PR – 2:1 if you're interested.
2006 Job in Financial Services auditing risk & compliance.
2010 Degree in Commercial Photography – Top of my class if you're bothered by that sort of thing.
2012 Opened up Pearman Photography Studio.
2015 Closed Pearman Photography Studio. Changed to Laura Pearman Photography & niched on-brand photography.
2017 Took the business International.
2020 Began new virtual services grounded in Marketing & PR. Rapidly tested branding & brand management, Virtual Creative Direction & Influencer marketing. Landed on Branding Strategy & Creative Direction.
2021 Completed an intensive course on branding strategy as an applied service.
My longer-term goal & vision is to combine all of the aspects I tested into a much bigger business beyond just me. Back to case studies in branding today.
THE OFFER DETAILED IN THIS BLOG HAS NOW EXPIRED
Like I said before, I have 4 different categories that qualify for this case study search. Let's break into them in a bit more detail now.
CATEGORY 1: Private Medical Service Businesses
Why I'm Searching For Private Medical Service Businesses
Here in the UK we have NHS & private medical services whereas in the US everything is private. I will assume you're able to adjust your understanding of this as I'm talking about this category based on where you live and what you're used to. The main reason I want to include private medical services in this search is that this sector has seen some of the worst effects of the global pandemic. Continuing to be resilient and innovative in equal measures is going to create some radical new ideas about how this industry will return to a thriving existence. I really want to be a part of this time in history with the right business in this sector.
Private/Aesthetic focused Dentists,

Anti-Ageing / Skin Clinics,

Chiropractors,

Massage Therapists,

Alternative Wellness practices,

Opticians or Laser Eye Surgery Specialists,

Independent Private Medical Groups.
Where Your Private Medical Business Is Right Now
You have probably experienced a hit as a result of the pandemic, and you're now looking to re-emerge with adapted services to return to flourishing as the restrictions ease off. You feel ready to look back on this time as a period where you innovated and how you reached a level of success you didn't think was possible.
Fancy A Chat & Cocktail Together?
If you'd like to have a chat with me on this when it comes to your business, then why not book yourself in for a FREE no-obligation Cyber Cocktail?
It's B.Y.O. and I do my very best to agree on 3 clear and manageable actions to take forward on your own or with more of my help.
To find out how it works and pick out your time, click here.
THE OFFER DETAILED IN THIS BLOG HAS NOW EXPIRED
CATEGORY 2: Financial Service Businesses
Why I'm Searching For Financial Service Businesses
Disruption is working really well with branding and new styles of service when it comes to the world of financial services. Like with most disruption patterns we are seeing explosive new brands popping up and then experiencing rapid growth. I would really love to help a smaller business bring that same explosive energy to their brand strategy to be a part of their story.
Book-Keepers,

Pension Experts,

Independent Financial & Estate Planners,

Accountants,

Private Investors,

Independent Mortgage Brokers,

Financial App Creator/Inventors or

Financial Services Software businesses.
Where Your Financial Service Business Is Right Now
Maybe you're about to enter into a round of investment pitching and you are not 100% that the way your brand strategy feels is not quite there yet. You'll likely be a real fan of banking brands like Starling and Monzo, and you feel a frontier-like kinship with how these brands have shaken it up in your world. You want to be a part of that with your brand at this point in history.
How Much Does Brand Strategy Cost?
THE OFFER DETAILED IN THIS BLOG HAS NOW EXPIRED
CATEGORY 3: Tech-Based Service Businesses
Why I'm Searching For Tech-Based Service Businesses
I recently shared this episode about why the tech world feels really exciting to me. You can go and take a look at that here – and I'll put a link to it below in the show notes for you. Essentially, I talk about how diverse this sector is and how rapidly that diversification is happening. It's a time of exciting flux, especially for emerging tech service markets.
You created a new app

You built a type of software that caters to an emerging tech market like Agri-tech

Your business serves as a tech broker to help businesses innovate with the right technology

You operate in a more popular field such as wearable tech, or artificial intelligence.

Voice Expert for SEO
Where Your Tech-Based Service Business Is Right Now
Similar to the Financial Service businesses I'm seeking, you may be in a period of investment pitching and you know that to really excel with this you need to improve your brand. Maybe you just invented a completely new service that you know has growing demand, and you don't know how to announce this innovation through branding to become better known and respected in your field. You could be in a place where you want to diversify but because this world is so rapidly changing you feel confused about whether your brand as it is right now is the right vehicle for you to do this in.
THE OFFER DETAILED IN THIS BLOG HAS NOW EXPIRED
CATEGORY 4: Luxury Service Businesses
Why I'm Searching For Luxury Service Businesses
There is something wonderfully appealing to me about the art behind a luxurious service. The level of anticipation of a customer's needs goes up a couple of notches as the level of luxury increases. Human behaviour on this level fascinates me so much. Striving to wow in new ways feels particularly innovative and extra creative to me. This is the crux of how a luxury service brand operates.
Private chef/nutritionist,

A personal trainer who offers both nutrition and fitness,

121 Pilates or massage,

A life coach,

Private psychic,

Resilience coaching,

Exam prep or private academic tuition.
You are confident operating in the luxury area of your market. You offer exceptionally high-quality services, and you're confident that your pricepoint justifies this.
Where Your Luxury Service Business Is Right Now
You probably had a thriving or predictable business before the pandemic. You've either been able to innovate and take what you do into a new virtual space during the last year of restrictions, or you decided to take this time out to reflect and re-build. It's likely that you can see that either way your brand strategy needs to be modified or honed to respond to how you know your business has changed or needs to change.
Timestamps for this Episode of #MwahTV
00:00 - Episode Starts
00:49 - The Bloopers
01:48 - Me eating cheques
02:21 - A quick timeline of my career
04:19 - Why I'm searching for a Private Medical Services Business
06:24 - Why I'm searching for a Financial Services Business
08:33 - Why I'm searching for a Tech Services Business
10:16 - Why I'm searching for a Luxury Services Business
12:37 - What's in it for you as a Case Study
14:36 - What's in it for me when you become a Case Study
15:30 - How to submit your interest in becoming a Case Study
Shall We Seal this With A Kiss? 💋
When you sign up to receive my Sealed With A Branded Kiss emails you can expect to get to know me a lot better, to be on the list for my exclusive offers and bonuses AND you'll never miss another episode either.