Watch This Episode of MwahTV exploring more common branding mistakes. Avoiding Differentiation
Avoiding differentiation is the topic of this episode of Mwah TV, I'm exploring a common branding mistake a lot of businesses have when it comes to differentiating themselves. If you don't know if you stand out in your market or you feel unsure that you are not standing out for the right strategic reasons, we're going to be figuring out how to get you back on the right path today.
Differentiation just means being different in an intentional way as a brand.
Doing something that no one does in a part of your branding will separate you from the rest.
If you work in an overcrowded market then standing out like this can make you more aligned with one particular customer and in most cases is a great way to innovate. I have lots of familiar examples throughout so you can see exactly what I mean as we progress.
Why is avoiding differentiation so common?
You don't know what you don't know.
Do you?
When I think about avoiding differentiation, I think of that Lester Bangs quote from the film Almost Famous.
"You'll meet them all again on the long journey to the middle." LESTER BANGS.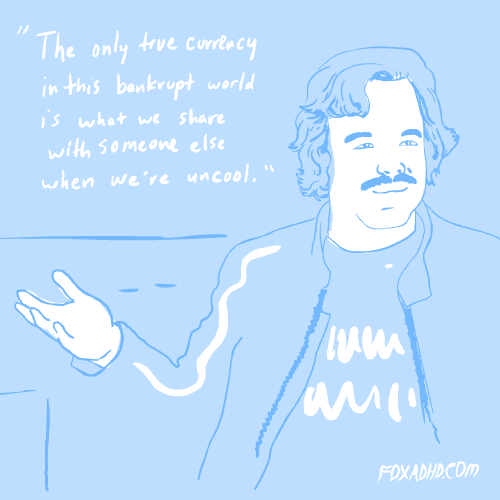 The only real way of knowing if your brand and business are operating in the middle is by doing a competitive audit. I talked more about knowing your competition in this episode that you might want to watch after this. I'll put a link below for you.
So, if you are avoiding taking a look around at what's going on with everyone else who does what you do it's increasingly likely that you don't have the objectivity to differentiate. That is to say, you are avoiding differentiation from a place of ignorance.
Gaining this knowledge can feel scary. It's normal to want to just play it safe and fit in with everyone else and maybe even choose to take your lead from a brand that you think is bigger and better than you are.
What Will Happen if You Continue Avoiding Differentiation?
Choosing to manage your brand in this reactionary more sheep-like way is going to prevent you from seeking out the opportunities that exist in your marketplace if you were to choose to differentiate.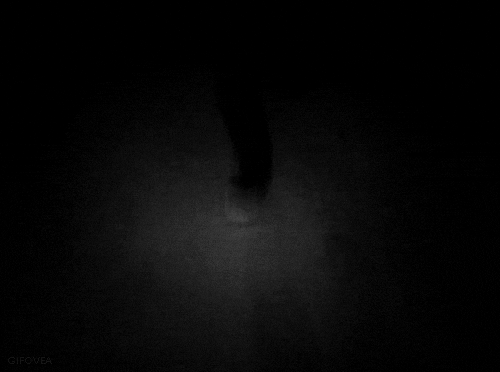 Without differentiation. You have an audience who has no compelling reason to want to choose you to solve their problem compared to the other brands offering up something like you.
When this happens, your brand is going to become lost in the shadows. A great indicator of this by the way is when someone says, "you're just like him or her, aren't you?" but you know with conviction you are very different to who was mentioned there. This is a sign you know how you differentiate, but something in your branding is failing to articulate this and you are being confused for someone else.
How To Explore Differentiation For Your Business
So, I ask you. Why are you different to everyone else in your market?
If you are not 100% sure who else is in your market when you re-visit that competitive auditing piece I mentioned you're going to want to include taking a look at:
Brand Names & Lingo used,
Product/Service features,
How others sell,
Where are they showing up the most on social?
Do they create content? How is this styled?
Are there any market trends when it comes to brand aesthetics? Colourways, Typography, Layouts?
Who is your competitor's customer? – why is this brand for these people or this person and not someone else? Can you spot a correlation between the Psychology of the brand's pricing in relation to that customers they are serving?
When you know this information, you can start to get strategic about how you might want to choose to differentiate your brand. If you struggled to answer my question just now about, why you are different, then knowing the information from your competitive audit might create some fresh insights into opportunities in your market that no other brand is playing to.
With this, all figured out we can start exploring how you might want to differentiate. You could:
Take Inspiration from Tactical Baby Gear
Pursue a customer no one else has considered.
A good example of this is Tactical Baby Gear which offers a range of male-centric designs of baby products aimed at Dads who don't want to be lumbered with overly feminine looking accessories.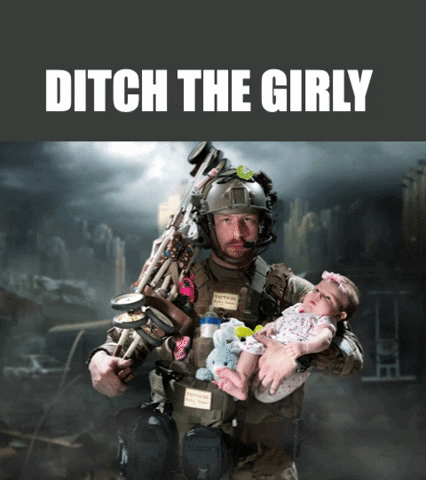 Take Inspiration from Kyne
Create incredible content in a place that all of your competitors have ignored.
Why not become the fitness Brand that dominates on LinkedIn? Or take inspiration from Kyne – an ultra glamourous drag queen huge on Tiktok for explaining complex math theories.
In a way that even I can get my mind around.
Take Inspiration from Not Another Salon
You might choose to differentiate in the style of your service. Like Not Another Salon which was the world's first salon to offer silent treatments for people who hate making chit chat with their hairdresser or beauty therapist.
Take Inspiration from Rochelle Porter
Differentiation in visual aesthetics could be the best call for you. Like Rochelle Porter who has brought a Caribbean inspired collection of prints to the Activewear Market and catering up to 6XL.
Take Inspiration from Hello Flo
Could you differentiate through education? Create content like Hello Flo and their hysterical videos that both educate you and make you giggle about periods.
Take Inspiration from Azature
Introduce a totally NEW new price point. A good example of this is how Azature introduced their bottle of nail polish made with real black diamonds. It retails at $250,000 for a single bottle!
Pick one of these ways to differentiate and then work out how to plan this for your business to innovate in the right way. Links to all of these brands I have mentioned for you to take a closer look at in a sec.
Fancy A Chat & Cocktail Together?
If you'd like to have a chat with me on this when it comes to your business, then why not book yourself in for a FREE no-obligation Cyber Cocktail?
It's B.Y.O. and I do my very best to agree on 3 clear and manageable actions to take forward on your own or with more of my help.
To find out how it works and pick out your time, click here.
What are the benefits of Differentiating your business?
When you apply any of the differentiation strategies we've looked at today you can be confident about
Not missing opportunities everyone else has ignored.

No longer reacting with sheep-like branding.

Knowing exactly how to articulate your differences

Exactly which customer will appreciate this.
And this is going to help you carve out your place in your market to be truly creative, different and memorable.
Timestamps for this Episode of #MwahTV
Another Common Branding Mistake. Skipping Past The strategy of your Branding
It is all too easy to want to skip over the strategic part of building and growing your brand. In this episode, I go into detail about what will happen to every business when this mistake is made.
Shall We Seal this With A Kiss? 💋
When you sign up to receive my Sealed With A Branded Kiss emails you can expect to get to know me a lot better, to be on the list for my exclusive offers and bonuses AND you'll never miss another episode either.