Watch This Episode About Creative branding for Accountancy Firms
This time I want to share some Creative branding for accountancy firms. Here's why I think these ideas are so important right now.
Back in the 80's when I got my very first savings account the bank I was with won me over by giving me a calendar with ladybirds on it. I truly loved it and still think of the layout of that calendar when I'm visualising a whole year.
Shoot forward 10 or so years later what my pals and I at uni found the most appealing about moving banks was who gave the biggest interest-free overdraft.
The banking tactics of this time were perfectly in alignment with getting new customers when they were young. It's no surprise that a child of 80's excess then ended up like millions more in a place of debt and stuck with their bank by the time the 2008 credit crunch happened.
When you look at this through a brand strategy lens it becomes rapidly clear to us just how powerful the buying habits and preferences of the new customer wave is.
Current Buying Pattern Behaviour
The younger millennials are so much savvier when it comes to their finances. In addition to being so much more switched on, they have firm expectations.
They think physically going into a branch is ridiculous. Why can't they manage their money on the go on their phone?
They hate speaking to people for advice. They'd much rather consume content and then go and compare this advice with several other impartial resources before deciding about what to do with their money.
They are open to new forms of what finance is. Trading in bitcoin or newer forms of currency is how they see the future.
They really care about the state of the environment, and they apply their political and socio beliefs to everything they buy. If they learn that a brand is not doing enough for the causes they care about, they feel confident to vote with their feet and go with a brand that has listened to them. This has changed the world of banking in a major way in the last 5-10years. I think that accountants who apply this huge shift to the way that they build their branding strategy will be the ones that really succeed in the next decade. The ones that don't really run a much higher risk than ever before over the last 100 years will be likely to see their businesses shrivelling up and becoming perceived as redundant or irrelevant.
Parallels with Banking and Creative branding for Accountancy Firms
So, you see the accountancy world is parallel to the banking world. It all fits within the world of finance and that world is currently going through a significant change to adapt to very different demands and expectations of new customers who will be in control of the world's money over the next 30 years.
It's time to get creative accountants of the world! But don't panic! I want you to play along with this number-scoring game with me to get you thinking creatively about your creative branding for accountancy.
But creatively with your comfort blanket of numbers wrapped around you. To play you will need a notepad and a pen. Or you can keep a note going on your desktop or phone as we progress.
Q1. Your Attitude About Branding
I'm going to read out some statements. If you think that this is like you give yourself a point in line with the scale that is now on the screen <click>
So on this side, any of the following statements is the exact opposite to you.
SCALE DIAGRAM
And over here on this side of the scale, it feels like I know you really well and described your view.
Then the numbers here in the middle reflect that I kind of described you, or maybe a way you used to think.
Let's go!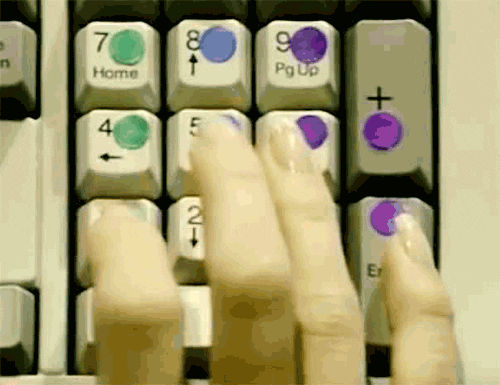 A) You're Stuck in 1993 (another year that was over 10 years ago)
"This time was my glory days, and this the same I use to make my choices for my clothing, for my lifestyle, my interior design and therefore all creative things in my life. I know how to be hip in that time because I was way hipper then compared to now."
Where do you place yourself on the scale with this statement? Go on be honest. Then note down your score.
B) "Branding is an unnecessary expense."
If you're thinking this. Firstly, welcome to Mwah TV! I think you should subscribe! Then score how much you think this using the points scale on the screen.
C) "I don't think this stuff is as important as the latest tax legislation or regulations imposed upon my business. That's way more important, so I'm going to ignore this because I don't like feeling out of my comfort zone. Being creative makes me feel that way and I don't like it!"
How much is this like you? Score yourself from zero to 5.
D) "I get all my business from referrals, so this is pointless for me. I'd rather just keep on getting up at 5 am once a week and going to a breakfast networking club, even though it's full of older business owners."
If your breakfast networking club is your biggest source of income, you're at the 5 end of this scale. Apply the right score to how this sits in your business.
E) "It's unprofessional to put your life all over social media. That's not the way we accountants are. And frankly, I feel uneasy about you know my dog's name anyway!"
How do you feel about being on social to get business? Use the scale on the screen to score yourself zero to 5.
What did you score out of this – how many of these stifled mindsets are you guilty of? You will have a score between zero and 25. Tally things up and then let's move on.
Like I already shared with my own story it's fair to say that our attitude about the world of finance has dramatically evolved in the last decade.
Our buying options are vast and our ability to choose is increasing.

Our knowledge and access to knowledge is easier and this is getting more sophisticated by the second.

Our consciousness and ethics play a much bigger role in helping us to cut through the increased choice when we buy. As well as making this simplify the way we buy it makes us feel proud and more vocal about our life choices.

When we receive a bad experience, we not only share it with our friends and family we make it a permanent part of the global record.
How This Affects My Buying Decisions
For me, as a proud feminist, I felt delighted to be able to support an entirely female-owned bank Starling. I actually felt excited about making this change to my business finances which created a fair bit of admin work but in the long run, has made my book-keeping much faster.
It's natural therefore that we as customers want to also find an accountant who has a similar life ethos to us. For me, a big draw in working with my current accountant was that it's an entirely paperless operation. I hated the environmental factor and timewasting factor of having to print things out endlessly for my previous accountant.
So, you can see how my ethics around the environment have affected my buying behaviour here. And I'm just one of 5.94 million small businesses here in the UK. As an accountant watching this – you can start to extrapolate what I'm saying here far better than I ever could.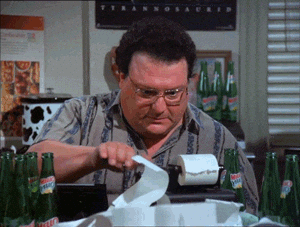 Take a beat and think about morally and ethically what you stand for as a human being in this era. What is close to your heart? Can you begin to think of ideas about correlating this into your branding?
If something popped into your head straight away write it down and give yourself a zero.
If you came up with 3 things give yourself a minus 5.
If you think this bit is totally pointless and will make no difference to your accountancy practice you get 20.
Tally up your score so far.
You should have a total number between Minus 5 and 45. What you just wrote down is the framework for working out the reasons anyone should believe in what you stand for as an accountancy brand. This is a fundamental piece of brand strategy and what's more very few accountancy firms give this the attention it deserves. Simply having something here will put you in the top 1% of accounting firms in your area.
If You Are Not An Accountant Reading This...
If you're watching this today and you are not an accountant, then I would simply love it if you could share this episode with your accountant. Links at the bottom of this post to do that.
One of the biggest misconceptions about branding is that it's all based on flights of creative fancy. In fact, the opposite is true.
All discovery work that is used to build a creative framework for new ideas is grounded in hard data. We do this to rigour test how a brand is built to make sure that what is created is fit for its purpose and WILL provide a clear return on investment.
If you know that you have current data because of either:
A competitor audit

Brand Positioning

Researching and interviewing a niche or your customer avatar.
Then you can give yourself a minus 2 for each one.
If you have none of these things in place in your business, you get 10 points. And by current, I mean done in the last 12 months. Tally up your score. You will now have a score between -11 and 55.
Fancy A Chat & Cocktail Together?
If you'd like to have a chat with me on this when it comes to your business, then why not book yourself in for a FREE no-obligation Cyber Cocktail?
It's B.Y.O. and I do my very best to agree on 3 clear and manageable actions to take forward on your own or with more of my help.
To find out how it works and pick out your time, click here.
An Investment To Exit Plan
Do you have an exit plan for your accountancy business?
If yes give yourself a zero.
If no give yourself 7.
A branding strategy that is done well returns on investment over a number of years. It's really important to apply this appreciation in value when you are forecasting expenditure. I know you hate to spend money and you see many of your clients throwing money away on marketing activities that sometimes do not work.
For me, branding deserves its own row in your expense's spreadsheet. It's different to marketing because of this appreciation factor. You can also use this to help calculate the overall equity in your business. Brand equity is part of that equation. This is a key one to build in especially if your exit plan is to sell the business.
You ARE A Creative Rockstar!
Which bit of creativity do you like. You can say none of it. But I'm willing to bet you personally enjoy a certain style of music, or you have a favourite film. Perhaps you are a bit of a foodie, and you are partial to a tasting menu experience?
Creativity is not all centred on graphic design when it comes to your brand. Can you list 3 things in any area of your life that give you creative sparks? This is the place, to begin with for the creativity of your branding!
If you can then write them down now. You get zero for each one you write down.
If you can only think of 2 then you can add 2 to your overall score.
If you only have one you can add 4 to your overall score. If you can't think of any try a little harder to be kinder to yourself and if you still draw a blank add 5 to your score.
What Does your Final Score Mean?
After you tally all of your scores up you will have a number between
-11 and 67.
Here's what your score really means.
This means that you are savvier about branding than the rest of your competition. You either have a really well thought out brand that is working well for you to build your business or you already have the framework of what you want your brand to be. You might need some help to implement these ideas into a working strategy.
Something is holding you back from the level of success you want and deserve. Go back through where you scored the highest numbers in today's quiz. This might be a good indicator to you about where your biggest branding barrier is. Tell me about it in a quick DM.
We need to talk. How did you accrue this score? You may have some really broken areas in your brand strategy and when we fix them you will be on track. Or you might see that the scores built up in all of the areas we covered today. Work this out and then tell me in a quick DM.
You are in trouble when it comes to your branding. Remember those businesses I talked about who would fade away and become irrelevant in the next 30 years. Your brand is one of the brands I was talking about. Take a beat to seriously think about your exit plan. Is fading away an ok option for your business plan? If yes, then keep doing what you are doing. If you want to change this, then please connect with me.
Timestamps for this Episode of #MwahTV
00:00 – Episode Starts
02:00 - How GenZ will affect your accounting business
05:30 - How I want you to get creative Numbers Game
06:30 - The Game Rules & Round 1
07:15 - Question 1
07:45 - Question 2
08:05 - Question 3
08:40 - Question 4
09:12 - Question 5
09:30 - 1st Tally Up Time
09:48 - Round 2
13:00 - Question 6
14:00 - 2nd Tally Up Time
15:34 - Round 3
15:50 - Question 7
16:53 - 3rd Tally Up Time
16:59 - Round 4 & Question 8
18:20 - Round 5 & Question 9
19:47 - Final Tally Up & Score Interpretation
You can share your results with me below in the comments, or on a private DM on LinkedIn or you might want to jump into a chat with me about where you see your branding and how you want it to support your exit plan.
To do that book a Cyber Cocktail. This is a free 30-minute chat and there is absolutely no obligation to enter into a sales conversation with me.
Shall We Seal this With A Kiss?
When you sign up to receive my Sealed With A Branded Kiss emails you can expect to get to know me a lot better, to be on the list for my exclusive offers and bonuses AND you'll never miss another episode either.