WATCH THIS EPISODE OF MWAH TV
It's the final part of my three-part special on what makes a branded headshot better for your business by ensuring you differentiate from your competition. This is the week where the magic happens. We've come up with our new and original branding ideas. We've sense-checked them to make sure that we can fully implement them into our business. Now we're gonna take all of the winning ideas to create a truly branded headshots shoot list.  You can guarantee to differentiate from your competition.
CATCH UP
If you missed out on Part 1 & Part 2 of my 3-part special these last few weeks, on What makes a Branded Headshots better for business, you can head here to get fully caught up.
DIFFERENTIATE FROM YOUR COMPETITION
With the work that we've done together doodling and chatting about how to level up the emotion in your brand and make sure that you can pick the great ideas from the not-so-great ideas, we're gonna be bringing all of that together to make sure that you have a great shot list ready to debrief your next branded headshots photographer to make sure that your headshots are really successful for your business and your brand. It's time to differentiate from your competition!
IT GOES…
A PINK LIGHTBULB
Now can you remember we had that thing where Valerie and Marge really liked the colour pink? Well, it turns out it is a deep emotional pink and not just a shallow pink after a little bit more investigation and consultancy with them.
BRANDED HEADSHOTS TAKE (TRUST-TIME)
At first, they weren't very opened up to me to explain why they loved it so much but now it turns out after our most recent catch up that the colour pink is extremely emotional and this is why.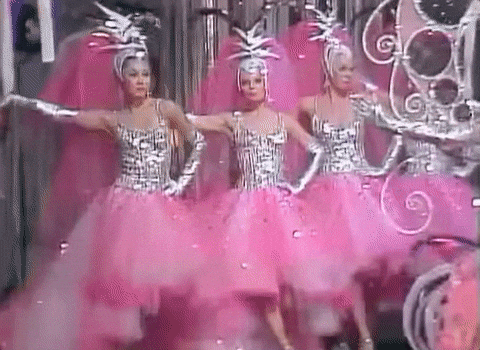 WITH A CSR ASPECT TO IT
It's actually to do with the think pink breast cancer campaign. Valerie's sister is in remission and when she was first diagnosed and having treatment Valerie and Marge naturally did everything they could to help her tackle the financial struggle she faced as a result of having to leave work and get into treatment. This is why they love pink so much.
They've both regarded it all these years as like their secret emotional code colour. And they both knew that it had a really special place in their heart for them but they were afraid to associate their relationship with the colour with their financial service branding. They felt like it was a little bit like oversharing.
DON'T OVERSHARE!
We all know those people online who do a little bit too much oversharing and it just kind of gives us the ick factor.
CAKE SMELLS RESEARCH
And can you remember that the ladies told us that they loved cake? They're both obsessed with the Great British Bake-off.  They love to make cakes to give to their clients when they visit them at their homes for a financial consultation. It turns out that after a bit of research I've been able to find a smell connection with these two different emotions, vanilla.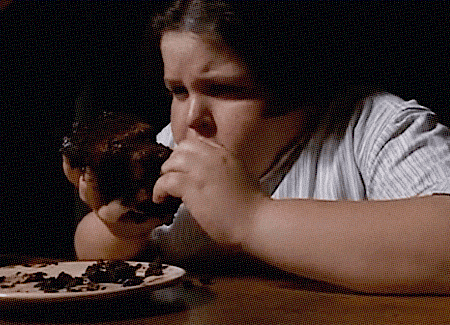 RANDOM VANILLA RESEARCH
There is a lot of scientific research on how the smell of vanilla can be found to have a really positive effect on nursing. Vanilla is often described as a very feminine fragrance. It actually works perfectly as well for the colour pink. And it is a more unusual way to add a bit more of an extrasensory connection into the brand. See how these things rank on the scale of emotions? Monkey is deeply moved, let me assure you.
COPYWRITER PLANNING
So I've also been able to note down some loose copy ideas for them to give to their copywriter. Here goes:
Like vanilla pods steeped in sugar… We want you to feel that sugar rush you remember from your childhood days. Going to sleep-overs in the summer holidays."
"That energetic burst of when the sugar hits your bloodstream. Is the exact same feeling you get when we have evaluated your financial practices and processes for you."
"The clarity you'll get is so intense, it gives you the warm pink and fuzzies."
OVER TO THE EXPERT
I also think that there's a play on words here around being your friends, as well as your finance girls. Something about sisterhood? That powerful nostalgia you have when you think about girlhood. I'll need to get the copywriter to help me out with that.
OPEN THE ANNALS!
Annals & Apertures: The FREE Subscription
Weekly Tips & Pointers.
Regular Inspiration & Trends Analysis.
Exclusive Special Offers. All delivered direct to your inbox.
Fully customisable. Update your personalised subscription choices at any time.
You're already part of The Beautifuls. If at any time I can make your Free Subscription any better, please let me know: laura@laurapearman.com
DIFFERENTIATE FROM YOUR COMPETITION SHOT LIST & SHOOT PRODUCTION
Headshots of Valerie and Marge baking together at first seemed completely unrelated to what they do. Following our work so far you can see how it now plays wonderfully on their stronger brand.
I'm seeing shots of them eating cake in their clients' homes. I wanted to know when I go back and meet with them if they're gonna be able to find three real-life clients who have nice homes that we can use.
Or maybe even taking part in a walk for life? I think that could be a really positive way to show how much Valerie and Marge are connected to a charity cause for breast cancer.
What about (a wild idea I came up with this in the shower the other day). What about a profit margin diagram? Shot in a flat-lay style? I'd make it out of sweet treats and use vanilla pods like bars on a graph!
Can you remember while we were looking at a way to get clever with commotions when we were doing the four P's in part 2? I think that there's scope here for the lady's to think about releasing a recipe book.  It can be filled with all of their clients nostalgic cake recipe's.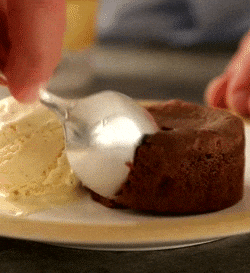 So maybe we could think about what that looks like in terms of headshots to shoot the cover of it. Making a money cake, what could that look like for Valerie and Marge? I think that could be an interesting way to take this shoot.
VENUE 1 SCOUTING
And I've also been thinking about location scouting so I think it's important that we try and hunt down a farmhouse kitchen. I know that they have connections with different cafe owners in the region. So I'm gonna call on Valerie and Marge to let me know which one's are the most aesthetically pleasing. But at the same time, I've scouted five different Air BnB's to have some nice homes work with, with nice kitchens inside, and I'm planning on taking the lady's to visit three of them to make a final call before we make a booking.
CHILD MODEL SIGN-OFF
We also know that Valerie and Marge have children, and a lot of the financial planning expertise that they have is to do with future planning when you are a parent. Now I'm gonna ask and see if they're cool with me featuring just parts of their children so I thought maybe children's hands in dough or we could have feet when their all walking along together. It doesn't necessarily have to be an all-out there "here are our children". I wanna gauge how comfortable Valerie and Marge feel about bringing their children into their headshots to show that they are mothers.
I'm just watching #MwahTV where @lpearmanphotos is revealing how she makes up a shot list for #branded #headshots.
Click To Tweet
STYLIST PLANNING
I've had a conversation with my stylist and we're gonna be looking at sourcing more flowing lifestyle suited clothing. The ladies have already revealed that they're not really the kind of people who show up all trussed-up in sharp suits because it doesn't really suit their lifestyle. So we need to get a stylist in to give us the right recommendation. I don't want them to look like a hot mess I don't want them to look like they've all been thrown together with their outfits but I also want their outfits to show them in a practical sense, the multitasking women. I've also made a note here to seek out school sign off for a mini shoot.
VENUE 2 SCOUTING
Now it can be quite tricky to get into a school I have contacts and I'm sure that they have contacts through their PTA connections. I wanna get into the school when it's not occupied with children. So I think that's gonna have a big impact on the way that we can get the release sorted out, but I think having elements of school in there will prompt parents who are also very familiar with the visual and feeling of being in school as an adult.
GRAPHIC DESIGN PLANNING
I've had a conversation with Valerie and Marge's graphic designer and I've filled her in on the way that we're altering narrative behind the brand and she agreed with me that adding more pink colourways into the brand with a bit more of a rustic feeling font could be a fun way to show the real energy behind Valerie and Marge in the way that they do their business.
MUA PLANNING
At the same time, I've spoken with the make-up artist who I've booked to do the shoot and she's looking at pinks that compliment both of the ladies skin tones ready for when it comes to shoot day.
DE-BRIEF YOUR HEADSHOTS PHOTOGRAPHER RIGHT TO DIFFERENTIATE FROM YOUR COMPETITION
This is how I work with real-life clients on transitioning dull and boring businesses into emotionally branded authentic business headshots. If you have just caught this part I'd love it if you could go back and re-watch and work on part one and part two.
When all of these three parts are combined and worked on in the right order, you're in the perfect position to debrief a headshots photographer to make sure that your headshots are branded headshots. Together these things will help you to differentiate from your competition.