RETURN FROM THE DETOX
You may or may not know that I'm a Freelance Photographer. So many people have this chalked up in their minds as "the easy option" or even "the cushy life". I have decided to lift the lid on the tougher side of my lifestyle in business, as an entrepreneur, and, ultimately, why I have decided to go hardcore on a digital detox for the next week.
So yes, that's right folks, I'm going to take a full scale seven days digital detox. It's something that has been on my mind for a few weeks and I thought to make my challenge a little bit more accountable, I'd share about it in this blog. I detail the terms of this detox that I have set for myself and I wanted to share with you the reasons why I have decided to take this drastic action.
So last time I shared my reasons and personal feelings for taking a detox. In this blog I'M BACK!
I'm so excited to share my highlights from this experience and some thoughts I have on this for the future.
FOMO
If you didn't catch my introduction blog on why I decided to take a digital detox in the first place, you can head right on over there now to catch up and be in-the-know.
THE RULE REFRESH
To re-cap on the rules I set to refresh your memory, I decided that to take a digital detox I would:
Shut off my main Desktop Computer
Not use my phone in any way
Cut out TV.  If this was too much, only high-brow stuff was allowed.  No Junk TV.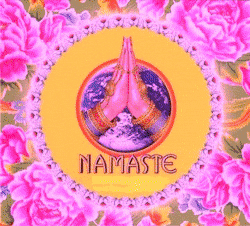 GOOD NIGHT MY PRETTIES
The day before "The Big Switch Off" I went mad on my phone. I was like a child sucking the last little bit of ice cream from the mivvy stick!
I binged on YouTube in bed and napped between. FOR THE WHOLE DAY!!!
I fell down glorious holes, Tubes if you will? (he he he). I began on Old Hollywood documentaries and this migrated itself over to the dark and troubling world of psychopaths and the inner workings of their curious brains.
All the while I felt gently peppered with social media alerts from connections wishing me "Good Luck", "You'll Never Do This" and, "Pah! …. Yer Mental!"
I had huge amounts of work printed out at my desk "Just in case", but still on Sunday, I went over all of my pre-scheduled posts, out of the office and current projects to find anything I might need.  Finally nervously checked and then completed The Shut Down
I thought by Sunday night I'd be in a nail-biting state of "Can I?" when it came to my phone. In reality, I left my phone on a window sill in my house and we completed our usual weekend activities of meal prep, laundry and random 2-Person DIY jobs.
It's important to note that from my last blog that we are in the midst of a total house renovation and I currently live and work in it.
THE BEGINNING
I thoroughly enjoyed that usual holiday type flutter at the top of the week. On Monday, I had to pick up the phone and use it for an urgent online banking issue. I was frustrated at "breaking the challenge" but after quickly resolving the transactions stuff, I clicked right out of my phone and shut it down properly.
I felt weird heading out of the house without my phone. It's like realising you don't have your engagement ring on (insert a regular piece of jewellery you always wear). I kept noticing I would get a flash of panic – "Shit! My phone!", then remember I didn't need it, everything was fine. Noticing this state of alert was funny to me. When did I turn into this edgy bunny?
MID-WEEK BLISS
By Wednesday, I was sure I was in the detox "Bliss Phase". If you've ever done a juice cleanse (something I do not endorse by the way) it's this same feeling. I felt a lot more in tune with the world. I was noticing birds in the sky, the way the light hit an object, and then my nosey nature kicked in….
NOSEY NORA
If I walked past someone on THEIR phone, especially those in conversation, I started listening in to their lil snippets of chat. We're all saying the words "no time", "stress", "this makes me anxious", or the word "anxiety" A LOT! Did you know this? I didn't!
Oh, I also heard some very fruity quips…. But we can save those for cocktail hour.
I did not hear one single call that sounded happy! Granted it may have been the time of day, the location I was walking in, a world event I'm choosing to be ignorant to…. But not one single happy call? That's weird!
Just as my self-righteousness was beginning to soar, I found myself in the veg aisle at the supermarket on Thursday – Bright and Early!
As I reached for the Charlotte Spuds, I was sure I could hear (and then feel) the vibrations of a phone ringing on silent. I jumped out of my skin!
Don't worry the spuds were fine, they fell neatly into the trolley to
"Yes Steve…. I'll get yer bloody cider" as a woman on her phone waltzed past me toward the booze section.
So it was clear the state of my alertness wasn't quite as blissful as I was thinking by this point.
IT'S COMING BACK
Saturday evening involved my dreaming about a giant Tsunami in my sleep. We all knew it was coming, but no one was prepared. Then, as the villagers were gathering tools and buckets I "had" to have a quick de-brief with Jay Z to discuss how we could change the minds of the masses and get Obama re-elected….
(It involved a lot of 90's RnB if you're interested).
So with my original take on the documentation of what really happened during my detox, I think it's clear to surmise that it takes a lot of time to get used to not having your phone with you. That connection and habit take so much longer to break. Way more than a single week.
DREAM INTERPRETATION
By the end of the week, my inner conscious was preparing me for the "flood" or "big wave" of work that was coming back to me. If you can't interpret that from my dream you need to:
Download a Dream App
B Read any Dream Dictionary
C Seriously….. It's obvious!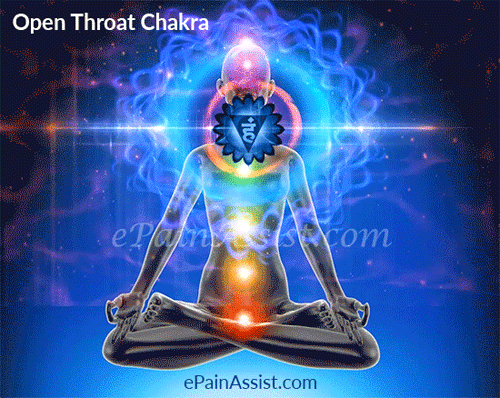 THE TV ISSUE
When it came to TV, I stuck to the caveated rule. I allowed myself to become immersed in Boardwalk Empire. No reality stuff, no guilty pleasure watching. I had this on whilst I upcycled a few sets of drawers in our living room.
THE MUSIC ISSUE
I filled the majority of my days with decorating work, and at first found it strange to not have any music around me or an audible playing away so I could be adding extra knowledge value bombs as I hammer, scrape and sand.
To rectify this, I opted for the noisier task of sanding, hammering etc. Then, after a while, I found a lot more pleasure in the silences between my loud work. Of course, I sang to myself, chatted with the cat and had the odd debate with the wall or a nail….. I'm not MAD y'know!!
As for that big pile of printed out back-up work?
Didn't even touch it! Not once!
Social Media posting schedule?
It survived without me, it was totally fine! I have more followers, nothing imploded.
Stressed to pieces about the precise and exact time?
Asked a couple of lovely strangers what time it was. Other than this I stopped giving a monkey's.
BACK IN THE NEW YORK GROOVE
Now a week back in the game, I have been finding that I'm a lot more productive. I've gone back to writing out a traditional list of what I'm going to do tomorrow. Written at the end of each day.
At the start of the day, I start my phone up and then check in on social media. I do this after my usual meditation ritual. Once up to date with notifications, I then turn my phone off. It's these hours that are my best for doing some serious deep focus. This daily switch off has helped me ENORMOUSLY!
MORE DETOXES
I have planned a digital detox for the end of each financial quarter. I am so impressed by my new productivity that I want these 4 weeks to be my minimum, non-negotiable, baseline of digital detoxing. Where I can add more, I will.
I can wholeheartedly recommend this for anyone out there who is at burn out or has experienced multiple burnouts.
THE PHILOSOPHICAL STUFF
I feel like this digital detox wave/trend/movement (I don't think it's too important what you call it) is a key part of the digital renaissance we are all living in right now.
Y'know, a bit like the Beatniks? Or the Dadaists?
Get me?
You have to play with the rules to make great things happen.
To make sure you join me on further ponderings like this, sign up for just my thought-blogs. You can do that right here:
EXCLUSIVES TO YOUR INBOX?
I keep my mailing list updated as my first priority. If you want to be in with news first, queue-jumpers first as well as exclusive bonuses and sales, you should join in. You can do that by completing your details here.
Annals & Apertures: The FREE Subscription
Weekly Tips & Pointers.
Regular Inspiration & Trends Analysis.
Exclusive Special Offers. All delivered direct to your inbox.
Fully customisable. Update your personalised subscription choices at any time.
You're already part of The Beautifuls. If at any time I can make your Free Subscription any better, please let me know: laura@laurapearman.com