Watch This Episode of MwahTV Answering - Do I Really Need Brand Guidelines?
But Laura… Do I really need brand guidelines?
In this episode of Mwah TV, I'm exploring a common branding mistake.
Are you Avoiding or procrastinating on creating a living Brand Guidelines document in your business? Let's get an instant read on where you're at with this. And what is the right answer to this common question for you?
I feel so passionately about this I might even sing about it so stick around till the end to see if I feel compelled into 90's Power Ballad song.
Brand Guidelines form a robust book of the WHY of your business. Think of this document as the instruction manual to the inner workings of your brand strategy, brand identity and brand implementation. It doesn't just say how things ought to be. It proves why this is with backed-up data.
The Living part is an important addition here. This just means that this book is used by a full team and is regularly updated to make sure every creative pursuit you conduct as a business remains on brand and in line with current events or updates in your marketplace.
The other factor that makes this LIVING is that part of the creative briefing you give to a supplier is to make their own addendum to your guidelines document.
This keeps everything together, to help you stay more organised.
But more importantly, your brand guidelines become the plans or blueprints of your business. Any new member of the team, an investor, or a supplier can use this document to really understand why your business behaves the way that it does. This speeds up their work significantly and you already know if you watch this show, I'm a big believer that time is money, especially in a smaller-sized business.
So now you know exactly what a brand guidelines document is, let's unpack this common branding mistake a little more.
Why the question "Do I really Need Brand Guidelines?" is so common
Creating this document often begins feeling like a bit of a fun creative exercise.
You go online, find a free downloadable template and plan on having an enjoyable time filling it in and checking this task off from your to-do list.
But when it comes to filling it in, it can quickly become a confusing and stressful experience. Not knowing the finer differences between one chapter to the next can feel annoying or unnecessarily repetitive to you.
If You're Still In The Scrappy Start-Up Phase. This Can Probably Wait
On the other hand, you might be in a period with your business where being scrappy feels like the best course of action to keep yourself afloat and the cash flow healthy.
If that is you then my recommendation is to focus on getting a health cash flow in place BEFORE doing this. Use this time to make quicker sales but at the same time use this time to get even more clear on who you prefer to sell to and why. Then come back to this later down the road.
Beyond the Start-Up Phase. It's Time You Got Serious with this
After being in business beyond the start-up phase, you will probably realise that building a business with predictable income, and scalable stability needs more infrastructure and resources.
You're probably tired from giving it 100% for 12 hours a day, 7 days a week and you see how investing in the right people makes sense at this point.
A Brand Guidelines document is a key part of that infrastructure and once you have created it, you'll save so much time in efficiency.
The other common characteristic for stalling or procrastinating on getting your brand guidelines created is that you don't fully understand what they do for your business.
Brand Guidelines are NOT This...
It's common that Brand Guidelines get confused with something we in the biz call a Style Sheet. A style sheet is a one-pager often given to you when a graphic designer creates a foundation brand identity.
This document includes the technical information behind your brand colour palette.

Your font family.

And usually, your logo is provided in different use scenarios.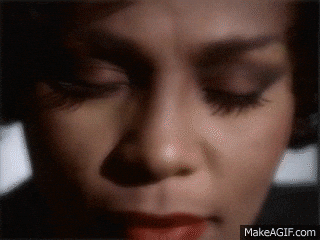 What Will Happen if You Avoid Creating Brand Guidelines?
When you avoid introducing brand guidelines into your business you are creating a rod for your own back. Not having this key resource just makes lots of little problems that take up your precious time sorting out. If you feel like you spend most of your day putting out lots of little fires this might resonate for you.
In the worst-case scenario, these problems can cost you money too.
When Your Customer Experience Turns into Living Hell
A lot of people I have worked with have experienced this in the past. They thought that hiring a niche creative expert like a:
Graphic Designer,

Illustrator,

Web Designer,

Copywriter,

Photographer,

Ads Manager,

Email Marketer,

Personal Stylist.
Was going to be an enjoyable service experience. Just like booking a holiday! Or going out to a nice restaurant for a meal.
But then it all goes a bit wrong.
The customer service element of what they bought was lacking. The communications process felt blurred and burdensome. Then to top it off the final work just didn't hit the spot creatively. Maybe that then resulted in changes on top of changes, and this dragged the timeline on till you wanted to pull your hair out!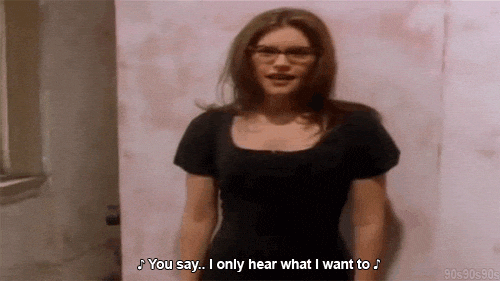 Or this sort of problem sometimes feels even more painful when it's 100% internal and a new addition to the team is just not doing what you are asking them to do. Or one of your team members tries to impress you and instead goes way off your brand focus creating many awkward management talks where you basically must tell them that they have to start it all again, but then pay them for all of the wasted time.
Sometimes some people need to experience the pain of this sort of scenario to fully understand the value of having brand guidelines documented in their business.
How To Hit The Creative Jackpot
I made this episode a while back to poke fun at this common chain of events. You might get a kick out of it. I'll pop a link in the show notes too so that you can take a look at it next.
How to Get Started With Your Brand Guidelines (3 Ways)
There are a few different ways to overcome avoiding having a brand guidelines resource in your business.
The first would be to fully delegate this as much as you can. A great way of doing this is to book yourself in for my In a Day Intensive service. I pull your brand out of you over the course of a whole day and then with my team, I get all those ideas organised and beautifully presented in a guidelines document.
This process can involve your team in the creation process, or some people like to have me come in to train their team on the best ways to implement the document.
You can find out more about this service here.
The second way to create your own brand guidelines with my expert help is to join my programme. Coming away with a fully thought-out and tested brand guidelines document is one of the amazing outputs of my programme.
You can choose to do this on your own schedule. The recommended timeline is over 6 months, but I've had people complete this faster and slower as they needed to fit it into their lives.
You can find out more about this by heading here.
For the people who find the commitment to a programme to get the full document completed in one project to be too much, I'm beginning to create bite-sized courses to help with the exact stage of building your brand that you're at. This is the direction I point all newer start-ups towards so they can focus on the bits that matter first to begin seeing the most traction possible in their business.
You can find out more about my courses by heading here.
Download a copy of my latest brochure here
If you're interested in finding out more about my approach to Brand Photography and Branding Strategy, a great way to do this is to download the latest copy of my services.
This way you will have everything to refer back to in one place.
To get this download, just pop your details in here and I will email you a copy straight away
Benefits of Adding This Asset To Your Business
The benefits of having a robust brand guidelines document in your business are truly amazing. Here they are:
You can expect to spend less time debriefing and re-explaining yourself to your team.

You can expect new creative suppliers to present you with work that seriously delights you because it's exactly what you have in your head without spending days trying to get them to understand you.

You will eliminate endless version revisions with creatives. There is nothing more frustrating than something dragging on and on like this, if you've felt this before you know exactly what I mean, don't you?

The people I have worked with to create a brand guidelines document always tell me that they find a new zeal and sense of confidence about their business as a bonus outcome of finally getting it all formalised into a guidelines document.

The next step of readiness for you might be a new launch, a new round of investment, scaling further or increasing publicity. No matter what the next big step is for you, having brand guidelines can feel like the wind beneath your wings.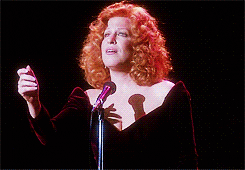 Laura Did Burst Into Song
<with a Bad… Bette Midler Impression>
I won't go on.
No one needs that today. (Laughing)
Timestamps for this Episode of #MwahTV
Shall We Seal this With A Kiss? 💋
When you sign up to receive my Sealed With A Branded Kiss emails you can expect to get to know me a lot better, to be on the list for my exclusive offers and bonuses AND you'll never miss another episode either.