You may recall me sharing a sinking second-album-feeling recently? Well, I was referring to shooting some fresh headshots for clients Andrew and Pete. I show the results from this new shoot on Andrew and Pete TV!
ANDREW AND PETE TV
I've blogged about Andrew & Pete before, and I am sure I will blog about these guys again. We have collaborated on projects together for mutual clients, and we have worked for each other. So, you might say we get on well. It just one of those business relationships that click.
Andrew and Pete have a very original Marketing business. They specialise in working for micro and small businesses. They write books for this ever-growing crowd of people around the world. As well as make useful content for them on this here internet, they have a variety of other great helpful tools as well.
ATOMIC LITE:
This is a completely free membership community filled with marketing resources to support any small business.
ATOMIC:
Like the above, but this paid membership community has a lot more resource, including, an open door to meet with the guys for specific advice on marketing. Oh, and a very fun online community for all of the members to help each other out.
RULEBREAKERS CONFERENCE:
This year the guys launched the Rulebreakers conference in May. This was a week-long, online event. They hosted a HUGE selection of marketing gurus from around the globe. Talking about a massive selection of subjects. Whilst Atomic members are still enjoying this content, the rest of the world is in wait for next year's conference.
THEIR LAST HEADSHOTS
Back in 2014 Andrew and Pete approached me about doing their headshots. We did a standard headshots session. This was when I class myself as "Just another boring photographer". I was based from a studio, and I did headshots as one of my services on a menu tariff that was literally PAGES long.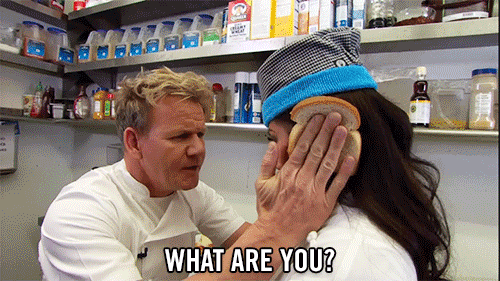 You should know that Pete is a PRO poser, and Andrew absolutely HATED having his picture taken. Here is the result of this session. Might I also add, that these images have NEVER EVER seen the light of day before now.
I'm sure I may be in trouble now for having shared these.
So this was what we were looking at way back in March 2014. I got a call from Pete around about May-time.
THE FEEDBACK
He told me that whilst the photography did exactly as they had asked, it just "Didn't set the world on fire" (I can specifically recall his very words). I looked over the work and I agreed with him. These guys were B2B pals of mine. It wasn't like I was dealing with a Wedding client who was asking me to re-create their whole wedding day for something as intangible as what Pete was telling me.
So we had a meeting. Andrew and Pete told me about this new project they had up their sleeve called Atomic. I jokingly mocked Pete's words of having not set him on fire, and said "Well, why don't we just blow the pair of you up then? Would this be Atomically explosive enough?".
They both agreed it would and asked me to make that happen!
And so, these Headshots were born:
To keep this in-line with their new explosive-atomic branding. The guys had their new business cards created to be equally explosive. With these very same images!
If you take a look around on the current site, you will see we had the same kind of fun with on-brand water balloons. We managed to fit in some more 'regular' style headshots for the boys to use when a more standard headshot was needed. I can recall that at the time of shooting this, we all kept saying over and over that these explosion shots were in fact just a single "campaign shot" and in actual fact, the safer more regular shot was probably going to be used the most.
How wrong we were.
THE NEW BRIEF
So let us now fast forward through time then! Fly through past the ALS Ice bucket challenge, soar past 2 New Year's eve celebrations. Think momentarily of the zaney expression of the Doc… Then we can take an ultrasonic blast through time up to a couple of months ago.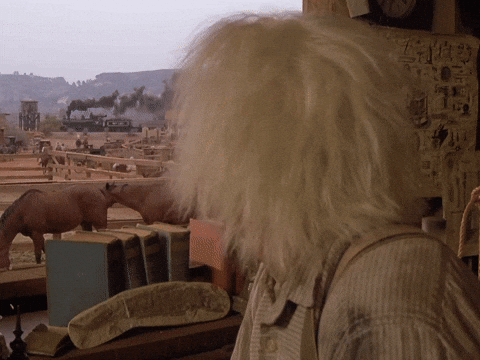 ATOMIC WAS A RIP-ROARING SUCCESS
Much to the enormous hard-work of Andrew and Pete. They had tonnes of members and were reeling on the back of the success of their book The Hippo Campus.
INTERNATIONAL HEADSHOT ACCLAIM
Having been on a few big International Marketing conferences, Andrew and Pete kept on telling me over our various cocktail catch-up's how well their explosion headshots were continually being received. They said being so different had helped them to stand out, but most importantly that they helped to break the ice with new people, after getting them noticed. Indeed we had been very wrong about the explosion shots being a nice one-off.
MY NICHE OUT
Having learned from the "idiot sandwich" I too had seen some big changes in the last 24 months.
The beauty of smaller business is in how rapid things move and adjust.
Click To Tweet
No longer was I based in my studio. Now, I was classing myself purely as a Headshots and Vintage pinup photographer. I felt ready to get into an even bigger and more challenging second headshot session for the guys. Having been off and learning more specific tricks, I was really ready to push the envelope as I knew how daring this session would likely be.
THE BIG DINNER
So we decided the best way to pool our findings on the last set of headshots, with ALL of our ideas for the next session would probably be over a big dinner of some description. This actually turned into about 2-3 meals out, and a few skype meetings, and the sharing of a lot of resources. In this week's guest-vlog spot, we were able to recall Pete's equally obtuse directive for the brief. This time he had wrapped things up by saying "Can you do something disruptive?"
THEIR 2nd HEADSHOTS SHOOT
So from making provisional calls to jailhouses (I'm not even joking). To looking at the practicalities behind suspension harnesses and making a super-quick request to my insurance broker to check if I was "covered for that" (you bet they had to call me back). We decided to shoot everything in a 360° Green-screen studio, over the course of a whole day. Over the course of a Sunday Skype session, we managed to narrow down the disruptive settings we would be placing the guys into from across the galaxy from about 50 locations, down to the final 5. Unsurprisingly this took us about 5 hours, 4-5 Litres of water and I KNOW I ate an entire slab of dark chocolate!
A LYNCHPIN
Part of the Andrew & Pete brand is about being fun and they're being best friends. We all know that a huge part of this in today's zeitgeist is the selfie. Now whilst there are a whole flock of photographers out there who are naysaying the selfie and getting more and more "squeaky-bum" about its power and might, I'm just not one of them.
If you are unfamiliar with Great American Photographer Cindy Sherman, then please, take some time to peruse her fine work.
The self-portrait queen herself continues to create thought-provoking work on the notion of self itself. For me, it's like an art channel of prediction for the 'selfie' (the verb). You can see just how passionate I am about Cindy Sherman's work here. I did my own abstract work and impression of her earlier stuff myself when I was back in college. For those interested, this is multiple exposures, on the colour slide, and I painted with the light of a tiny torch too.
So with this centralised theme of disruption, friendship, and the selfie. We had the beginning of a collection.
Next, we wanted to decide upon a series of different locations within which to demonstrate this idea. Now stay with me here, you can see how this unfolds exactly to the next 24 months of scheduling for Andrew and Pete. I promise you my tangent of surrealism is headed precisely on course.
TO BROOKLYN!
We decided that doing a headshot over in Brooklyn would bring out connotations of the Andrew and Pete brand that are of the current time. That is to say, the boys have a lot of travelling on the books for the next 24months ahead. They have booked in more of their international conferences, and they are looking to continue to expand the reach of the Atomic community to more new countries. This being said, Andrew and Pete are still down to earth friends, who want to speak directly to the small business owner.
Brooklyn right now is synonymous with a huge economic boom in small business, the hipster, and of course one of the most seen selfie spots on all of our social media feeds.
If you were walking back to the city from Brooklyn, this is your view.
So with this setting and storyline in mind, we shot our headshot. Our pose came from thinking about what the guys would naturally do to say in a "Look at where we are!" selfie. Like this:
Note the angle and the use of their selfie stick. This technical alignment during the shoot was the most difficult part to get right. Granted Andrew had to keep on taking piggyback breaks, but, getting the correct angle and the selfie stick to show as if it was attached to a smartphone was indeed tricky. If this wasn't shot accurately then when it came to layering the two images together in the retouch, the final image would look too fake and too amateur. If it wasn't believable, then we would have failed in our goal.
Let's go now to the retouched image to see what you think:
TO THE BEACH!
Following on from the Rulebreakers Conference, Andrew and Pete had expressed a real need for something tropical in terms of a location. This would be perfectly in line with the next Rulebreakers conference.
Since becoming much more focused on their overall direction too, Andrew and Pete also speak a lot about organisation as a small business. Encouraging often overworked and frazzled CEO's to book out time to re-charge the batteries and make time to let the creativity come back into a small business schedule, imagery around "chill", "timeout" and "holiday" or "vacation" was something they saw as being used more and more frequently in the next 2 years.
Using the same process as you see above we ended up with this final shot:
SCALING A TOWER
Well, why not!? We all wanted something to smash-the-face-off our last work together. This idea came up when we were discussing just how someone would go about retouching a person on the edge of a black hole, or how we could shoot sub-sea without access to a real submarine. We agreed climbing up a very tall building to get a selfie is something that is actually happening right now. In fact, our new friend Alexander Remnev has fast become the world's best photographer at this daredevil jazz-age of selfie (again, the verb).
In order to obtain the correct level of access to Alexander's work, we contacted him and explained the project we were working on. Luckily he came back to us and said he was happy to collaborate with us. So in the studio, I ended up being the one scaling up a large trolley for the angle, and with the help of a wind machine, we came away with the right green screen image of the guys atop the Princess Tower in Dubai.
The final image? It's right here! And this was surprisingly the easiest to retouch:
GUESTING ON ANDREW AND PETE TV
In typical perfect Marketing business style, Andrew and Pete wanted to ensure that the launch of these new headshots came with as loud of a bang as possible. So rather sensibly they organised a campaign to wrap around the new headshots.
Part of their content plan is to have a regular vlog. This goes out on their YouTube channel every week. So first we would all appear on one of the vlogs. Here we all chatted about what makes up a great headshot, and how it needs to come from your brand values in terms of creativity.
Next up, they revealed the new headshots to the Atomic community first. Following this step, a new business card is being designed and made, whilst Andrew and Pete have been talking about the new shots on their Snapchat account.
Then the more obvious release of these images is planned. Refreshed headshots will be seen on the website and on all profile pages on social media. With the latter, status updates will reflect this news.
Finally, the guys plan to use one of their new images in their 'About the Authors' section of their new book.
MY TOP 5 HEADSHOT TIPS ON ANDREW AND PETE TV
In the vlog I guested in, Andrew and Pete asked me to prepare 5 top tips to advise anyone considering a new headshot. I thought it would be fun to share these top tips with you now before we pop on over to the vlog itself.
Tip 1. Don't be afraid of taking some risks
Tip 2. Align your photos to your brand.
Tip 3. Ditch the Studio for a Cool Background.
Tip 4: Who are you? No. Really.. (Being honest about the whole you. People buy from real people)
Tip 5: Fit it into your whole plan. Brainstorming use for your photography over the next 24months. How this MASSIVELY helps the creative process.
LET'S WATCH ANDREW AND PETE TV
GET MORE INSPIRATION
You can see more of my Headshots results by visiting my gallery. Fill up on ideas of how you can shoot for yourself.
DOWNLOAD MY BROCHURE
Pop your email address in here and I'll send you a copy of my latest headshots services brochure which breaks down all of my services and prices.