Watch This Episode of MwahTV Answering - How much does a Headshot Cost?
See what my answer is to the common question: How much does a Headshot cost? I use different kinds of fish to explain how you can alter your expectations when dealing with all of the different types of headshots & brand photographers out there in the marketplace today.
Let's figure out together exactly How much does a Headshot Cost when it comes to what else you value, and in what order of priorities.
How Much Does A Headshot Cost?
You might also say, what has that got to do with the price of fish, eggs or cheese? Let me explain the differences you can expect from different-priced Headshots and Brand Photography on the market today.
This is all of the information you need to compare your expectations for the Headshots photographer and how much you can expect to pay them.

Or you're not sure who's taking the mick or who is actually offering fantastic value.

Here is how to seek out value and learn some secret ways how you can save some money.
I have had so much fun putting together this episode of Mwah TV. It turns out that where I come from here in the North East of England we say, "what's that gotta do with the price of fish?"
This makes sense given that I live near the coast and we have a very strong heritage in all things to do with the fishing industry. My Grandma Minnie was a Herring Girl way back when. But when I pitched this episode to my team Michelle, who is from Chicago, said, no, no, no, Laura. It's not fish, it's cheese. We say, "what's that gotta do with the price of cheese?" So this prompted me to ask all of you guys on social media the same question.
Extra comments, including "it's tea here in New York City", and "it's eggs in South Africa." Who knew?
You might be familiar with this diagram.
It's just a really simple market pricing matrix. Those marketers love a good diagram, don't they?
With a price on one axis and quality on the other, it's quite common to lay over these theoretical quadrants so you get a good understanding of who you're dealing with within each section of the market share. Today I'm gonna use this very simple diagram to show you the differences in my Headshot photography industry.  It is a great way to quickly understand how much a headshot costs in line with your budget. 
This, in turn, informs your expectations beautifully.
Meet The Sardine Cowboys!
Let's begin by thinking about the baddies who are in the photography world, the cowboys. It's true, I've worked for a couple of these kinds of guys before when I was first getting started in my photography career.
These are unqualified people who happen to own camera equipment.

They try to pass themselves off as professional photographers.

They try to pass themselves off as professional photographers.

You're probably gonna find the Sardine Cowboy on a discounting app.
Or conversely, they might be masters of hype, and they have built up such a clever screen of smoke and mirrors that it's very easy to believe that they are actually fantastic professional photographers.
They want to charge you a lot of money for incredibly poor work.

They want to charge you a lot of money for incredibly poor work.
With a Sardine Cowboy you can expect:
Lack of communication,

Never meeting agreed deadlines,

Holding your images to ransom,

All the gear and swagger but very little idea,

Bad photos delivered to you late that don't meet the brief.
and you're never gonna be able to get a refund from them.
I'm not gonna give you any tips on how you work with a Sardine Cowboy because I highly recommend that you avoid them at all costs.
How much does a Headshot Cost with a Sardine Cowboy?
You can expect to pay anything from £20 to £20,000.

Fancy A Chat & Cocktail Together?
If you'd like to have a chat with me on this when it comes to your business, then why not book yourself in for a FREE no-obligation Cyber Cocktail?
It's B.Y.O. and I do my very best to agree on 3 clear and manageable actions to take forward on your own or with more of my help.
To find out how it works and pick out your time, click here.
Meet The Smoked Mackerel Students!
They place in the economy quadrant of our pricing matrix diagram.

They place in the economy quadrant of our pricing matrix diagram.
Now we're inching our way up in the level of quality compared to those bad sardines, but, we're staying at a very low price. You can expect a student photographer to be operating on the same sort of level as a Smoked Mackerel. This is because they're not officially professional yet.
They're still training.
The Smoked Mackerel is in desperate need of experience because they wanna practice all of the theories that they've been learning in their course at college or university.
Smoked Mackerel expectations should include:
Very little photographer Craic, or good bedside manner,

Late delivery of images (because they're also trying to meet a lot of tight college deadlines),

Forgetting the battery for the camera,

Asking you for a re-shoot because they fluffed on something technical,

Overworked post-production because of a lack of confidence in their newfound skills.

...and they're not gonna be insured.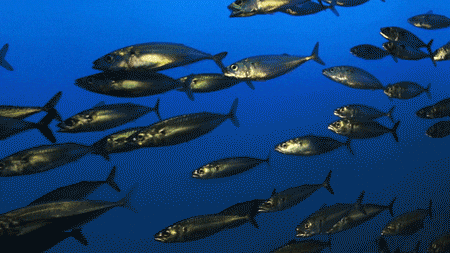 If you genuinely have the time to spend on helping the Smoked Mackerel Photographer improve their experience, then you can expect to pay very little money.
That being said, it's still important that you cover the costs of their travel, buy them a meal and give them some beer. These guys are students and they're really trying hard to build a professional business out in the big bad scary world.
If you wanna support the Smoked Mackerel you should get in touch with your nearest art college and ask to speak to the head of the photography department. By building this level of communication up you're also gonna be in a great position to feedback on your experience of working with that student Smoked Mackerel Photographer to the same shooter when your shoot is finished.
How much does a Headshot Cost with a Smoked Mackerel?
You can expect to pay £50-£250. Depending on the details of the job.
Meet The Frozen (And frazzled) Pollocks!
They place in the penetration quadrant of our pricing matrix diagram.
The Frozen Pollock Photographer. A lot of professional photographers who are struggling in their business end up stuck and frozen stiff in this part of the market share. Churning out all the different types of photography to try and keep their business busy, but they're using benchmarking on their pricing strategy and they're finding it's not working.
Frankly, I know what this feels like.
It's total pollocks.
Your Frozen Pollocks expectations Can include:
A disjointed studio experience.
Imagine you in your best professional suit in a studio surrounded by baby toys and the slightest whiff of nappies in the air.
A photographer who seems so stressed out and frazzled, that really, instead of doing the shoot you just wanna sit down and give them a biscuit and a hug.

Post-production with a really strange wedding feel to the colour wash,

Delays in service delivery,

Feeling a little bit like you're on a conveyor belt,

Loads of random upselling at the end of the service. This is where the photographer's desperately trying to make some money. 
My Frozen Pollock Photography Tips
Really using this type of photographer is a false economy for both of you involved in the transaction. You're perpetuating this poor photographer's misery of being overworked and underpaid. And the quality of your Headshots is not gonna be up to scratch, which will make the return on your small investment not very good at all.
How much does a Headshot Cost with a Frozen Pollock?
You can expect to pay £175-£400.
Download a copy of my latest brochure here
If you're interested in finding out more about my approach to Brand Photography and Branding Strategy, a great way to do this is to download the latest copy of my services.
This way you will have everything to refer back to in one place.
To get this download, just pop your details in here and I will email you a copy straight away
Meet The Fresh Salmon Experts!
They place in the premium quadrant of our pricing matrix diagram.
As soon as you look at hiring a specific type of photographer your expectations can dramatically increase.
Expert Headshots / Brand Photographers will shoot ONLY Headshots / Brand Photography.

And they're gonna be highly skilled in knowing how to deliver service that meets your needs exactly.

They're also gonna know how to make sure your final photography will perform to meet your aspirations.
Your Fresh Salmon expectations:
A quality of service that genuinely feels delightful from start to finish.

Expert planning and consultancy before shoot day comes around.

A Fresh Salmon Photographer really knows that they need to take the time to meet your expectations and deliver work that performs really well against your aspirations in business and your career right now.

A shoot experience that makes you feel like a rockstar.

With that expert editorial guidance on how to pose when you're on your rockstar shoot experience. Posing knowledge that conveys your brand message.

Images that are delivered in line with all of your industry standards and needs and,

A connected photographer who wants to put you in touch with people who can genuinely support you in your career.
My Salmon Photography Tips
As your investment in the Fresh Salmon Photographer is gonna be higher I always recommend that you:
Invest the time to go and meet with two or three different photographers before you go ahead and make a booking.

Really get a gut feeling on how much you like this salmon and how much you feel this salmon genuinely understands your needs.

In your pre-shoot consultancy, you can expect to plan out how you're gonna maximise your Headshot's return on investment with your photographer, all as a result of having a great pre-shoot meeting with them.
How much does a Headshot Cost with a Fresh Salmon?
You can expect to pay £800+
Now you know the subtle differences in the Headshot photography market, and you know what that's gotta do with the price of fish.
Timestamps for this Episode of #MwahTV
Shall We Seal this With A Kiss? 💋
When you sign up to receive my Sealed With A Branded Kiss emails you can expect to get to know me a lot better, to be on the list for my exclusive offers and bonuses AND you'll never miss another episode either.