Watch This Episode of MwahTV Where I Answer The Question - How Much Does Brand Strategy Cost?
On this episode of Mwah TV I'm answering the question How much does Brand Strategy cost?
I'll be covering different styles of service, budgeting for after the strategy stuff is completed, as well as telling you my prices.
Let's go!
Are You Considering This Investment?
If you have been considering getting help from a professional Brand Strategist like me, then by the end of this episode you will have a much clearer understanding of how much this professional help will cost. I'm going to be giving you the full picture, so you know how to develop your budgeting for this investment in your business.
Let's begin then with the key factors that will have the biggest effect on the price for a brand strategy project.
FACTOR 1: Tools & Scope Required
The first part of these key factors is the types of tools needed to complete the brand strategy your business needs. Both the tools and techniques that a brand strategist needs are individually selected based on the specific problems and challenges you have in your business. I like to work this out following a discography call which is a fast-paced 1-hour meeting together where I ask a lot of questions about your business to uncover what you need.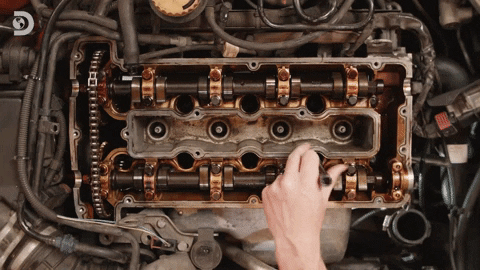 Just like how a mechanic selects the right tools to fix a problem on your car, a brand strategist picks the right tools for your specific strategy project. I'll be going into what's in my toolkit in a couple of weeks' time, and I will link back to this retrospectively here and below in the show notes.
FACTOR 2: Size Of Your Business & Research Depth
The second factor that plays a significant part in the price of your brand strategy project is the size of your business.
If you are a prolific content creator there is a good chance that research needs to be done on the data behind this. On the other hand, if you don't create any content, then there is no data here to be explored.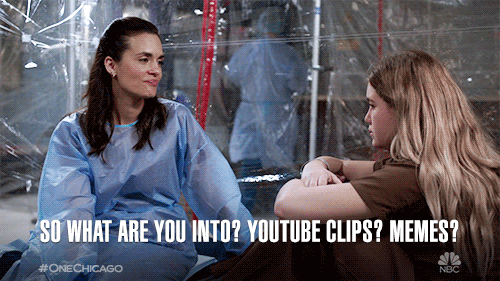 If you have 25 full-time employees, then there is a good chance that they will need to play a part in how your brand is strategized. On the other hand, if it's just you and a virtual assistant, then you can see there are significantly fewer opinions to be measured and considered.
Just in case this thought crossed your mind...
And it's rarely a case of "just skip my content" or "95% of my employees don't get a say on my brand". If you think this then you are setting yourself up for developing a brand that is based just on your perspective. Any great leader will agree that this is rarely the solution to the problems you have in your business. Whilst you might not want your employees, to dictate how your brand looks, they do have an important opinion and their own perspective. It is your responsibility to take this into consideration. Or the responsibility of your brand strategist I should say.
Actually, that is a good question for you today. Tell me here, how much significance you would place on the opinions of others involved in your business when it comes to developing your brand.
Style of service plays a big role in answering the question "how much does brand strategy cost?"
If you know you don't have any time (or interest) in working on your brand strategy, then you can expect to pay more than if you feel cool about rolling up your sleeves and getting more involved.
In any style of service, you can expect to take part in a workshop or series of workshops where your strategist works with you to hone some of the finer parts of the project with you.
When you opt to get more involved, some of the more time-consuming parts of your brand strategy project can be undertaken by you. Naturally, this reduces the cost.
My done with you service where you get more involved on your brand strategy begins at £400 per month. Whereas if you were looking to have the service fully done for you by me and my team, you'd be looking nearer to £5000 and up.
Download a copy of my latest brochure here
If you're interested in finding out more about my approach to Brand Photography and Branding Strategy, a great way to do this is to download the latest copy of my services.
This way you will have everything to refer back to in one place.
To get this download, just pop your details in here and I will email you a copy straight away
Follow-On Prices To Consider
There is nothing worse than hidden costs. I don't know about you but I hate hidden costs of any kind. It always feels like a lazy cop-out to me, I hate being caught on the fly with them in my business and in my life. This is why I make my pricing as transparent as possible for all of my services. You might have a good idea of how you want to apply a new brand strategy with some follow-on items like:
A new logo or suite of graphics

Images from a fresh brand photo session

A renewed website

New packaging

Illustration, photography, animation, sonic branding,

And this list goes on and on
Either way, it might be that you see the strategy part of your project as a lead into another project that you want to flow right into. You could combine these costs together with a full service from your brand strategy provider, or you might want to gather quotes on the project you want to follow next.
Justifying Your Investment
No matter what level your brand strategy will cost it is important I reinforce that it's a significant investment back into your brand equity.
This pays back dividends when it comes to your exit plan.
More immediately, a brand strategy project can force you to make quicker progress as a business which can mean you see a quicker return on your investment.
What Does Brand Strategy Mean?
5 Signs You Need Help With Your Brand Strategy
Take a look if you have any of these signs going on in your business. They are really good indicators that you need help with Brand Strategy?
Timestamps for this Episode of #MwahTV
Shall We Seal this With A Kiss?
When you sign up to receive my Sealed With A Branded Kiss emails you can expect to get to know me a lot better, to be on the list for my exclusive offers and bonuses AND you'll never miss another episode either.