Watch This Episode of MwahTV About how to convey self-branding in photography
In this episode of #MwahTV, I'm looking at one of my favourite sayings by Aristotle and that is,
"Give me a child until he is 7 and I will show you the man."
I'm looking at this today to help us think about how to convey self-branding in photography and how you can go about conveying top-notch self-branding in photography of you in your business journey.
Let's do it!
If you have always wondered how some people really seem to be able to have a magnetic effect on their ideal audience to grow their business, but you haven't quite had the same results then by the end of this episode you will know exactly how to self-brand yourself, your business and then your photography.
One of my favourite things about creating Brand Photography is explaining who people are without using words.  I've proven this with ambitious entrepreneurs in many different industries.  Maybe you're next? (wink wink)
You've got to know yourself before you can really convey self-branding in photography.
You've got to be able to feel comfortable about opening up about your true self with your photographer when you meet them and then move into your photo shoot plans.  They'll be making judgements about who you are like anyone who meets you does, but they'll be investigating HOW they will convey you thru photography. 
So the more open you are at the planning stages, the more creative fuel you will give them.
It's important for me to say that even though you may share something deep with your photographer, it doesn't really mean that it WILL HAVE to be included in a photograph. 
For instance, if your driver is to prove your Dad wrong because you had a tumultuous relationship with him as a child and you share that as a big force behind your ambition with your photographer, they're not going to use this in a literal sense and have a fatherly figure in the background of all of your photos. 
It's never literal!
What To Prepare Before The Shoot Day
It can be so exciting to want to get into planning a photoshoot and feel like a baller for a day, but if you really want to see some impactful results from this branding touchpoint, you need to have a solid strategy in place first. This is a great episode to help you check where you're at with your own branding strategy.
How to convey self-branding in photography By Finding Your Authentic Self
Documenting living a truly authentic life just means being honest about who you REALLY are and actively keeping your self-branding in line with that. I go into this in a lot more detail here.
People who love Gary V love his salty rants and that he has been authentic with his own working experiences of finding success through gritty hustle.
(PEOPLE HATE THIS TOO!)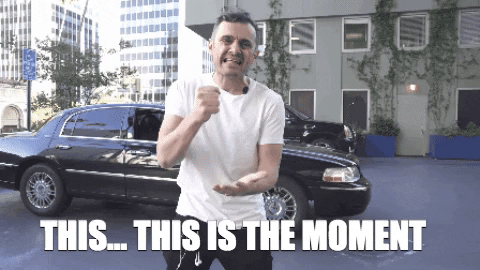 People who love Beyoncé love how she has kept her home life off limits and then spoken about her personal life just through her art.
(PEOPLE HATE THIS TOO)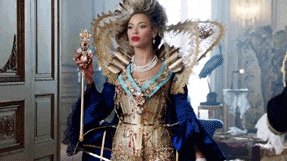 Fancy A Chat & Cocktail Together?
If you'd like to have a chat with me on this when it comes to your business, then why not book yourself in for a FREE no-obligation Cyber Cocktail?
It's B.Y.O. and I do my very best to agree on 3 clear and manageable actions to take forward on your own or with more of my help.
To find out how it works and pick out your time, click here.
This has worked well for me too. 
At the beginning of working for myself I was incredibly focused on having the world think I was a real professional photographer. I let myself go.  I didn't eat right, I didn't sleep right, I dressed in shapeless cheap clothes, and I didn't put that much effort into the way I looked.
Then I was involved in a TFP Collab shoot where a makeup artist came to set looking like a dog's dinner.  Her leggings were see-thru, her hair was all greasy and she had ZERO makeup on.
Time for Print: Where everyone involved doesn't get paid. You all do it for the folio photo.
A Personal Example Continued
I came away from that shoot feeling furious that she had really let my professional reputation down.  I was really embarrassed & seething about this. 
Then I got to thinking about WHY I was so annoyed about this, and really it was because I was angry at myself and my own appearance.  I was projecting all of that onto how she showed up.
As I niched my business focus down, I also began doing a lot of work on myself inside and out, I began dressing more vintage when I was at work and being more of the real me. 
That included the odd swear word, sharing my wide tastes in music, and being my naturally bossy and forthright self when clients asked me for my opinion.  Sharing my own experiences with anxiety and depression as an entrepreneur.
And I noticed that I was gradually more memorable.  People would start coming up to me and beginning conversations with "Oh! I've seen you around" or "I've heard of you Laura, pleased to meet you" and "I know who you are".
Sure, it's repelled people too.  But in the majority of cases I've found that the clients I book now are a delight to work with, I don't seem to have communication issues with them, they don't complain about the weirdest of things, they trust me and the advice I give. 
Remember that being the authentic real you is NOT about sharing what you eat for every meal, airing your dirty relationship drama on social, or going into detail about that weird allergy you have. 
It's NEVER about over-sharing. 
It's always about carefully curated sharing. Sharing that is certainly strategic but sharing that is 100% honest. I mentioned how you build different storylines about the moods of the pieces of your true self that you share as the why behind your business in this episode.
Which Bits To Include in Your Next Shoot (And what to skip)
If you've enjoyed learning about self-branding with me today, then you are going to want to take a look at this episode where I help you figure out Which parts of your job should I think you should show in your next branding photoshoot?
Timestamps for this Episode of #MwahTV
Shall We Seal this With A Kiss?
When you sign up to receive my Sealed With A Branded Kiss emails you can expect to get to know me a lot better, to be on the list for my exclusive offers and bonuses AND you'll never miss another episode either.