THE REAL QUESTION ON HOW TO LOOK GOOD FAST
Hi everyone, it's Laura and this is another Laura Pearman Vlog. Today I have another question for you about how to look good fast.
This question is from Michelle from Custard and Bear Marketing. Michelle is the owner and founder of Custard and Bear Marketing.
and she specialises in helping really busy Mums with their Marketing Strategy. Michelle asks: How to look good fast.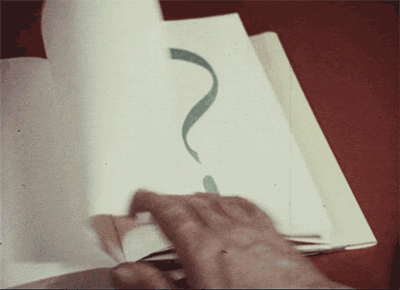 THE REAL ANSWER ON HOW TO LOOK GOOD FAST
Ok, I totally get that Michelle, I don't have children but I am certainly quite busy. I know all the mums out there like "honey you don't even know" okay I probably don't. I would probably say, without having staff on hand like a great stylist or professional hair and makeup to come in your home and get you ready every day my god… imagine how awesome THAT would be…
Really quickly
The best way to get super improved selfies or super improved vlogs going on is to just get a little bit of Lippy in your life, and start looking for much better light.  So right now I'm shooting this vlog with my camera sitting
on a windowsill, so I have natural light coming on my face in swathes and every time I shoot a vlog, I change up my a lipstick so I have a different splash or a different pop of colour on my face. So when I go and buy a lipstick, for me that's like a whole day out.
A LIPPY DATE WITH YOURSELF
I don't know if you want to condense that down to an afternoon or just an hour of quality 'me time' go get yourself a coffee if you want to put a little whiskey in that coffee… whatever you need. But I would take that as a proper consultation, where you sit down you have a proper chat with the person at the counter and really talk about the lipstick, make sure the colour is right for your face and your skin. You can get all kinds of weird different finishes now. The last lipstick I bought was from Urban Decay the colours that they have are phenomenal! So yeah, get a little lipstick going on in your life if you're someone who's not used to wearing lipstick maybe see how you feel about that but just a little touch of glamour.
Maybe if you're a guy and you're thinking I totally feel the same way I'm a really busy dad. Just add one simple self-care beauty step into your life do you moisturize you know one tiny little thing that just makes you feel a little bit more special and as soon as that comes from inside-outside it just exudes, and then starts looking for the light so if you're doing a selfie try this way, try this way and see which way the Sun is, purely by experiment and that's the beauty of these things.
THE #LOVEYASELFIE CHALLENGE
I have a bunch of quick tips and inspiration when it comes to improving your selfies. Take my #LoveYaSelfie Challenge here.
So I hope that's been helpful for today hit me up with any questions on the comments below and yeah have a glamorous wonderful fabulous day because hell.. You deserve it!

FLASH FORWARD IN TIME WHEN I REVISITED THIS AGAIN
I re-visit this same subject much further ahead in time.
GET MWAH TV TO YOUR INBOX EVERY WEEK
Subscribing to Annals & Apertures gives you inbox access to every episode of Mwah TV, sneak previews on what's going on in my business AND exclusive special offers. If you'd like to join this beloved group of entrepreneurs, just pop your details in here, I'll take care of the rest.
Annals & Apertures: The FREE Subscription
Weekly Tips & Pointers.
Regular Inspiration & Trends Analysis.
Exclusive Special Offers. All delivered direct to your inbox.
Fully customisable. Update your personalised subscription choices at any time.
You're already part of The Beautifuls. If at any time I can make your Free Subscription any better, please let me know: laura@laurapearman.com