WHERE DOES A HEADSHOT FIT IN?
So at this point, I hope you agree with me that Headshot Photography is relatively crucial to developing trust and reputation in a brand. If you have a small business, you gotta have a great headshot. But you are not alone. Actors, Models, Dancers and Sportspeople have all known this for a much longer time. But how to plan a headshot is another thing.
The stats are coming in every day to show that a larger and larger percentage of the buyer decision is made online. This means that the majority of your trust-building work has to be where your market is. ONLINE! So along with all of the great work you are doing in content creation (which I just know you are doing….. right). All of the work around building up your personal image and reputation is more and more online too. Maybe this means that it now important that you think about how to plan a headshot for yourself?
"Even if your goal is to make a lot of money, the best way to make a lot of money is to be more trusted. Now that's not why I'm trying to be more trusted. But it turns out it works.
And if you think about it, whether you a banker, a lawyer or a dog-walker, the most-trusted person is able to charge a premium. The most-trusted person will grow faster, the most-trusted person will find more people willing to go with them on a journey.
This return on trust is overlooked by people who are playing a different game.
If you're a card hustler, then you only want to be trusted for an hour until you leave town. My point about the internet is that you can't leave town." Seth Godin (extract from an Interview on https://craftofmarketing.com/seth-godin/)
HOW TO PLAN A HEADSHOT
If you don't know me, know this. I am a complete GEEKAZOID when it comes to photography portraiture and imaging. I love it. Thank the heavens I do what I do. But in order for me to impart the different levels of planning when it comes to developing your reputation through a Headshot in today's modern times. WELL. That is to say, in a professional and considered manner. I feel like it would be appropriate (and for me, kinda fun) if we do a rapid hop, skip and jump through time together.
Go find a hat, or a cape or something and mentally prepare yourself…..
All set?
Hold Tight!
PRE-PHOTOGRAPHIC HISTORY
Ok!  So let's imagine we have gotten into a phone box fixed together with hubba bubba and all squeezed in and flown through time…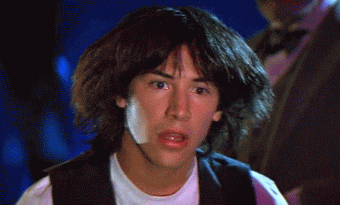 Poof!
We have just arrived in Rome, it's 1762. We are with a North East couple (but they don't have much of an accent) and it looks like they are on a honeymoon together. The husband is sitting for an Italian artist, who is feverishly working away on this piece. The wife is in the other corner of the room sitting for a more junior looking artist, who is also painting.
Let's take a look at the work, shall we?
Ok ok… I'll stop talking like a mysterious narrator now (although I must admit I am really enjoying it).
OI OI GEORGE CRASTER
This is non-other than George Craster. For local people reading this, yes! That's right, just like the crabs. Let's refer to my source Artnet for the full detail on the painting:
"An officer with the Horse Grenadier Guards, George Craster is shown in full regimentals, which he may even have brought with him for the express purpose of having his portrait painted by Batoni in Rome. The skilful rendering of the striking scarlet uniform, with blue lapels and gold frogging, highlights Batoni's mastery at capturing different textures and his gifts as a colourist, note the red highlights in the gold buttons reflecting from the coat. Batoni was aware that English canvas sizes differed from those in general use in Rome, and from the late-1750s onwards understood that many of his clients wished to have pictures that conformed to the standard 30 by 25 in. format, as is the case here." Artnet
Pretty serious planning folks! George here packed up his entire military get up and shipped it over to Rome with him ON HIS HONEYMOON, with the express plan to get a painting done of himself. If you go on to read the details of how this piece came about (you can click on the image) you will see that records show that he and his wife Olive, who also had a portrait done, then went on to have miniatures painted up as well. Now that is quite a large chunk of time to spend on individual portraits to document your career both accurately and professionally.
Can you imagine how hot he would have been sitting so still for so long for this in his thick uniform?
Do you think they knew any Italian to have a bit of a natter with their artists Batoni and Dance? Or do you think they spoke in whispers to each other through gritted teeth as they sat still and back to back from opposing corners of the room?
MORE RECENT HISTORY (WITH CAMERAS N STUFF)
Let's pop back in our telephone box then, kick out the historical chickens that have started to cluck around the phone, and make sure we don't alarm that in-keeping mandolin player too much as we soar back through into the future…
Boom!
We've landed.
It's a hot and sunny day, and we are inside a really clean and decadent building. The smell of nicotine and hairspray is subtle.
We can hear the peep noise of photographers lights and the mild din of a small crew of people working diligently. Let's take a bit of a creep around and see what we can find.
"We'll have the tulips not the hydrangeas"
"This brooch, instead of the pearls"
"Whenever she's ready we're ready"
It's quite clear that we are about to witness a photo shoot of someone quite important. The photographer has impeccable style and is speaking a mix of French and English. The epitome of 60's cool….
So, removing myself for that mystery voice then, once more.
PHOTOGRAPH OF AN ICON
Here we have a far more modern Portrait. The unmistakably stylish icon, Jacqueline Kennedy. This was shot in 1961 by Art Photographer Lucien Clergue. There are a few things that jump out to me rapidly when I think about the possible planing around this photograph. It's one of those occasions for both parties where a certain level of respectful consideration would have taken place. For Kennedy, to have a portrait taken by this daring Art Photographer was an occasion, it would have caused some raised eyebrows over cocktails I'm sure. For Clergue, it would have been a feat in his career, from shooting portraits of the likes of Picasso and nudes on the beach to jump to a stately person like the First lady is indeed rather remarkable. There are boundaries being crossed. Wonderfully timely given it was the 60's and an era of social revolution.
I can't help but wonder then about all of these lines in this image. Were they thought out and constructed. The panels of the door matching the Chanel panels of the suit? Bashing together with the horizontal lines on the bookcase oddly supporting smaller works of art. Or, am I just over analysing?
If only that telephone box worked.
What we do know though is that there was the aforementioned level of planning. The planning around respect. Those flowers are certainly fresh.
What is also to be added to this is the practical stuff. This was shot on film. So Clergue would have shot a good amount of these similar sorts of frames and then had them developed and printed.
We know from Artnet that he printed onto a Gelatin Silver Print. This image was signed on the reverse and then exhibited in a 2013 Collection called Fame.
THE RIGHT NOW & HOW TO PLAN A HEADSHOT
And we are back into the current day.
We are in a monumental change right now. It is really a remarkable time to be alive!
You can have a photo of yourself in a matter of seconds, and it can be out and up on the internet, potentially in front of the entire world in another couple of seconds. Isn't this fantastic!?
Gone are the days of sailing to Rome and sitting for hours.  Gone are the days of waiting for a French guy to travel to your country to take a photo and then get the film developed, and then maybe write you a letter or telephone you to let you know that all that time spent worked.
THE DEMOCRACY OF ART
But guess what.
Everyone else has the exact same advantages as you. The playing field has never been more even than what it is right now. This is marvellous for democracy in Art. You don't have to be the Earl of wherever the Heck, or married to a President.
But with the screaming masses all doing the exact same thing every second or every day, there are literally Millions upon millions of the same gallons of sludge being churned out.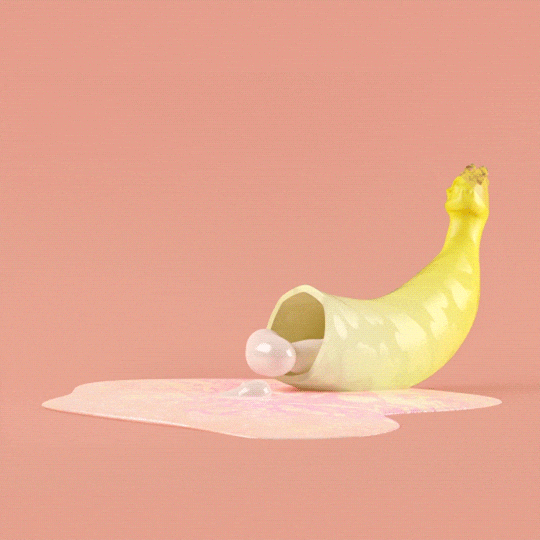 All that trust-building, working on your reputation means you have to stand out.
Even if your goal is to make a lot of money, the best way to make a lot of money is to be more trusted. Now that's not why I'm trying to be more trusted. But it turns out it works.
Click To Tweet
HOW TO GET R.O.I
Just like how everyone is not an expert Mathematician, or Cook, or Engineer. You may be deciding that you want to invest in getting an expert set of Headshots for yourself. Of course, I'm going to agree with that decision. But that is not what this blog is about today.
This blog is all about how to plan a headshot and make sure you get the right Headshots to actually work for you. If you are planning on making a solid investment, you want a return on it before you think about how to plan a headshot.
You wouldn't buy a chair with uneven legs or splinters that stick in your ass, just because it's half off… Would you?
The same principle can be applied to your investment on time. Imagine you break the normal social code and get chatting to someone on public transport.  You have the worst hair right now.  It is driving you nuts.  You brush it in the morning and all you see is those roots and split ends.
WHERE DOES A HEADSHOT FIT IN?
Anyway, you get chatting with this random person on the bus one morning and you find out they're a hairdresser.  You say how embarrassed you are.  You are having major hair shame with yourself because you haven't made the time to book in an appointment.  They say not to worry, they actually have some scissors and a comb and on double-checking, they actually have your exact shade of colour on them.  They bust out their stuff and start doing your hair right then and there on the journey.
WITH YOUR HAIRDO
Aside from the obvious health and safety stuff of cutting hair on a moving bus and stinking up the rest of the passengers day with ammonia, you get my meaning. ZERO planning.
How do you think the hairdo would come out in this instance?
So it's all about how to plan a headshot. A great place to begin is by looking over your marketing plan. What is on your horizon for the next 12 to 24 months? What are you looking for business-wise, awards wise, growth-wise?
TAKE A LOOK AT THIS & LEARN HOW TO PLAN A HEADSHOT