WATCH THIS EPISODE ON HOW TO SHOW PERSONAL BRAND THROUGH PHOTOGRAPHY
In this episode of Mwah TV, I'm looking at how to show personal brand through photography.
This is the first in another 3-part special all centred around personal branding photography.
I've put this together to answer all of the most common questions I get about personal branding photography and to see if I can set the record straight about some of the not so great advice that's floating around out there.
If you are unsure about what it really means to have a personal brand, you are in the right place. Welcome!
PERSONAL BRANDING PHOTOGRAPHY IS TRENDING
The term Personal Branding Photography is currently on-trend. I'm seeing more clients coming to me requesting this instead of headshots. And I'm seeing more and more photographers using it on their websites. Lots of influencers have in turn jumped onto this, and unsurprisingly a lot of them are getting what it really means quite wrong.
IN THIS 3-PART SPECIAL
PART ONE WILL COVER
In this first part, I'm going to be looking at how you can convey your personal branding through the right kind of photography.
PART TWO WILL COVER
In part two I'm going to be talking about WHY you should show your personal branding through photography…
PART THREE WILL COVER
…and then we will be rounding things off nicely by looking at who this is important for. Who I recommend thinking about using Personal branding in photography and also who probably shouldn't!
WHO ARE YOU OUTSIDE OF THE WORKING YOU?
This area is often overlooked or it's avoided when I see entrepreneurs who are building their personal brand. A really great way to get the ball rolling on this is to think of 5 themes or 5 pieces of your personality flow in and out of your business messages.
BUT BE HONEST
You need to be 100% honest and open about these 5 themes, so its wise to think carefully about what you are comfortable with and what you want to keep 100% private and why. Once you know where you sit on this stuff you have a great foundation for planning your own approach to selfies and photoshoots that explain this better.
DO YOU HAVE DIFFERENT MOODS TO GO WITH THAT?
These form storylines.
The different moods within each theme should be so open and honest that you are sharing the dips of the storylines that go with this. The arc or ebb and flow of any storyline is what makes it compelling so if you are sharing how fab and brilliant your 5 themes are all the time, it's going to get boring real quick.
AND!
People will begin to try and find the flaws themselves in your content and behaviour because they know that on this level you are hiding the full truth.
THE BIT I NEVER GET ASKED TO CREATE
I have never documented a massive business fail before in a photoshoot! I don't know how long this trend will go or if we will ever reach the stage where this is a demand. More often than not I step in to show the end result, the most polished bit – but in order to really underline this, I always recommend you show the more stripped back you in your selfies and DIY content approach.
---
COMMENT BELOW
I'd love to know which bits of your life you have actively kept away from your personal brand and why in the comments.
Starting with what you don't want to share is a great alternative way to figure out which storylines you can be sharing more.
---
WHAT IS THE OUTCOME OF SHARING THESE EXTRA PIECES OF YOU AND HOW DOES THAT AFFECT YOUR BUSINESS?
What is the point of working on all of this sharing of yourself? If you cant answer that question in a succinct way then you probably haven't done enough of the right work on your wider marketing plan.
LET'S PRETEND…
If you are a coach who helps women to feel amazing about themselves from the inside and out then it is a great idea for you to share how you manage your diet and mental health maintenance in a lot of detail ESPECIALLY the dips and failures you yourself experience along the way. When it comes to planning out how to show personal brand through photography the storyline has its true arc.
LET'S PRETEND AGAIN…
If you are an insurance broker and you know that all of your customers feel indifferent about cycling then it's probably a good idea to explore why you should document your own fascination with riding long distances in a bit more detail before thinking about planning a whole photoshoot about this angle on your brokerage. Now there would be nothing wrong with you sharing your cycling quest in your own DIY-content.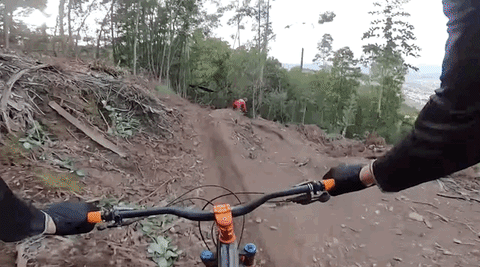 It may be more beneficial for your business right now for us to look at you with your satisfied customers in a photoshoot THEN when you have more results on your cycling storyline and we know if it has become more divisive for you then we can plan that shoot of you on your bespoke bike in the highlands of Scotland taking those calls between you hitting your best cadence.
NEW DISRUPTIVE ANGLES IN YOUR MARKET
I've already alluded to this in my points today on how to show personal brand through photography. I'm a big advocate of you creating your own photographic content that fits with professional photography for your personal brand in your business. Whilst this in itself is still quite new to some industries we can think of the industries where DIY content and professional content is reaching a higher saturation point.
DIY photography + PRO photography = GOLD 🏆 DUST @laurapcreative #MwahTV
Click To Tweet
REMEMBER THIS?
I spoke about this in this episode (and blog) about working out great ways to stand out in your industry with photography.
WHEN TO JUMP ON DIY PHOTOGRAPHY
If you think you are in the former grouping then go for it, jump on DIY photography with your content and put it out interspersed with your professional photography resources.
---
TAKE THE #LOVEYASELFIE CHALLENGE
If you want my help with this then I invite you to take part in my 5-day #Love Ya selfie challenge.  It's a great way to learn more about your phone's photography capabilities and understand the creative bit of great photography too?
Join my 5 Day Selfies Challenge!
Subscribe to get access to my 5 Day Slefies challenge
---
WHEN TO THINK ABOUT DISRUPTIVE DIY PHOTOGRAPHY
If you feel like your business is in the latter group, then it's important we get you to be more disruption with how you convey yourself in your personal branding photography.
LET'S PRETEND AGAIN…
I'm sure we've all seen plenty of business coaches online who are living a healthy, happy life filled with success and achievement of their goals.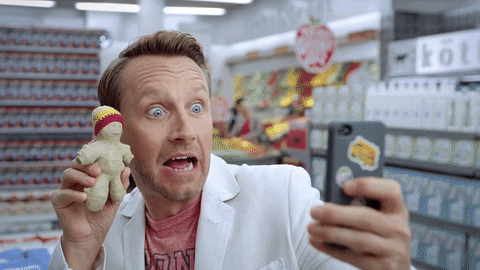 Enter the business coach who shares how bad she is in the kitchen, is brave enough to talk about her biggest failures and talks to her superfans regularly about the things she didn't get done today.
I'm willing to bet this coach would indeed stand out. People would find her content to be compelling and her superfans would convert into superfans because they have been craving finding someone who they can really relate to.
When it came time to figure out how to show personal brand through photography we would be able to round out these storylines better.
MORE INSPO LIKE THIS DIRECT TO YOUR INBOX
You can subscribe to Annals & Apertures here to get Mwah TV episodes delivered early and direct to your inbox every week.
I also make sure to give you very first access to my exclusive offers and sneak peeks.
Annals & Apertures: The FREE Subscription
Weekly Tips & Pointers.
Regular Inspiration & Trends Analysis.
Exclusive Special Offers. All delivered direct to your inbox.
Fully customisable. Update your personalised subscription choices at any time.
You're already part of The Beautifuls. If at any time I can make your Free Subscription any better, please let me know: laura@laurapearman.com