Watch This Episode of MwahTV About How To Take A Good Selfie For Instagram
How to take a good selfie for Instagram can cause so much stress that you fall down at the very first hurdle of posting more consistently in a personal way. In this episode of Mwah TV, I'm helping you see how conquering this can have a dramatic effect on your business. Let's build you a community of genuine followers who are ready to buy from you, let's go.
How To Take A Good Selfie For Instagram
By the end of this episode, you will know exactly how to go about being more strategic when it comes to posting great selfies of you on Instagram, helping you build an authentic following that generates better business.
I've proven this formula that I'm about to share with you with lots of my selfies clients, and Love Ya Selfie Challengees.
Take The #LoveYaSelfie Challenge
You can start using better selfies, and more strategic selfies in your marketing plan, then I'd like to personally invite you to take my #LoveYaSelfie Challenge.
This includes five days of very different selfies techniques taught to you by email with daily tutorials and a final workbook.
This is a great way to spring yourself into action. To learn more, click here.
How To Take A Good Selfie For Instagram In 3 Steps
I've got three areas today that I want to focus on with you and if you stick around to the very end, I've thrown in an extra little bonus for you.
First up, be strategic.
Having a strategy behind the selfies that you post on Instagram doesn't make you inauthentic, it just makes you smart and focused. Here's what I mean. 
Using a selfie to support a piece of content that you just created is always a great idea to make sure that you're capitalising on your content repurposing. I guarantee you that if you use a selfie of your face as well as your other content posts to promote a single piece of content, then you're probably gonna find the one of your face performs much better than the others.
It's just how social media algorithms work.
Let's pretend you're a dog groomer and you used to have a grooming salon but now you're in lockdown so you're stuck at home.
You might be thinking that it's important you build up your email list right now and in order to build up your email list, you've come up with a free guide that people can download after they've given you their email address.
This guide is called "How to Groom Your Dog "During Lockdown at Home."
An obvious post for post one would be a really good stock image. Like this.
If this was me, I'd download this image of a well-groomed, cute dog, because it matches the outcome of the free guide.
Then in your copy, you're gonna be talking about the benefits of signing up for the free downloadable. In your hashtags, it would be smart to start researching tags that match the breed of the dog that you've used in your stock image. 
Let's face it, people who love this breed of dog are probably gonna be great people to be on your email list, and they're really gonna appreciate the free guide.
Post number two would be a mock up of what the guide looks like.
Showing this guide is usable on mobile or on a tablet is probably a good idea, because people who will refer back to it are probably not gonna want to take a printed-out sheet of paper into the bathroom with their dog shaking suds and water everywhere.
Post number three should be a selfie, but with an alt crop. Showing you grooming your dog in your bathroom or popping a little Velcro roller in their fringe as you're having a cuddle together on the sofa in the evening is a great alt-crop idea.
Your followers are gonna see your lap, and your feet, and imagine their dog being well-groomed after using your free guide.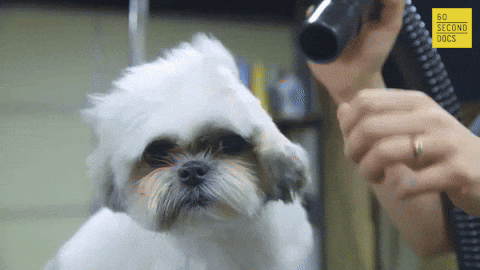 Post number four is gonna be a face-based selfie (human). You could go one of two ways here, so you giving an expression of being frustrated that your dog stinks and isn't groomed or your face filled with joy that your dog is now clean and tidy.
Let's say you put them all out on Instagram in a nice order and you're waiting to see how the engagement goes. Posts three and four are going to perform better than posts one or two,
I guarantee you.
It's still really important that you use posts one and two though.
Why You Need The Visual Mix
You want to make sure that you're hitting people in different ways to get them to come onto your email list.
As you can see when I've given you those visual ideas, we've talked about a completely different angle for the copy and because you have a completely different vibe, you can use a different set of hashtags each time on your post.
So you have it, this is exactly what I mean when I'm talking about having a great selfie strategy for Instagram. And when you have a solid business purpose behind shooting your selfies, you are so much more likely to get on with it and shoot them than procrastinate on it and think that it's just a nice little frilly thing to have in your feed.
The Power In The Strategy of How to take a good selfie for Instagram
Your audience is gonna love this personal take, they're gonna feel like they know you more and that's gonna build more of an authentic connection with them.
So tell me, what are you trying to promote in your business right now?
Get planning some strategic selfies to help you out with this goal.
Last week, I gave you a free extra-special downloadable,
10 WAYS To Capture Yourself In Business During Lockdown
You can use this plan to start thinking about how you're gonna capture this time in history for you and your business brand.
I've given you the foundational level so that you can start jamming on those ideas and make all of your selfies really personal and really powerful for exactly what you want to achieve right now in your business.
Now we all know that consistency is one of those things that is way easier to say than actually do and implement. Setting yourself up for selfie success is crucial if you want to start making sure that you're showing up consistently on Instagram.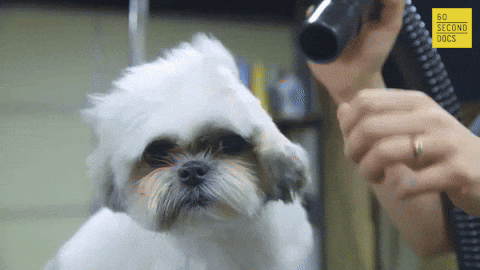 In addition to using the first method that we've looked at today, I want to help you set a better selfie habit. This is something that I've worked on myself for the last couple of years, and I have to say it definitely works, it really helps me make sure that I have regular selfies on my Instagram.
Forming A Positive Selfie Habit
So I've formed this habit where every time I take the trouble to do the backcombing and put a face of makeup on, I shoot about 20 selfies from different angles.
I just do it, it's a habit that I've built up, like I said, over a couple of years.
To keep it interesting, I make sure that I do this in as many different places as possible and I try to capture a few different contexts while I'm doing it.
This means that when I'm planning my posts all in one go, I'm confident that in my photostream on my phone, I have a really good supply of regularly refreshed, different context selfies of me with different hair and makeup in different places with different backgrounds.
I'm not gonna lie to you, when I'm planning my posts on Instagram, there is a very strong chance that I might be sitting in my PJs with a greasy bun on top of my hair and absolutely no makeup on.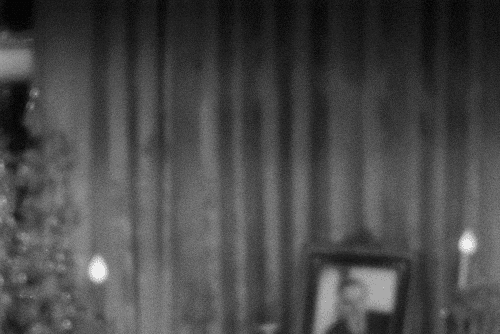 I want to be getting into deep focus on planning out what's gonna happen on my Instagram over the next month and get that one job done.
If I had to stop halfway through and split my focus, put some makeup on, find some selfie spots and take some selfies, it's gonna take me so much more time to actually get the original task completed, which was to fill up the Instagram feed for the rest of this month.
I try to ensure that selfies show up in every single nine-tile spread at least once, because of what I do and who I am, and then that means that when new people come across my profile, as they're scrolling through and checking me out before they think about following me, they know that I show up regularly and they get an instant visual understanding of who I am and what I'm like.
Even though I've just told you I want you to be consistent in the way that you're posting selfies to your Instagram feed, it's also really important that all of those shots are mixed up and varied when it comes to context and composition.
If every time you add a selfie post, it's the same exact crop off your head and shoulders and maybe doing a goofy face, it gets boring really quickly.
There really are hundreds of different ways that you can be creating selfies using your phoneography skills.
How To Get Started On More Varied Selfies
In my free Love Ya Selfie Challenge that I told you about you can take an intensive look at how to broaden your skills to shoot better, and more diverse selfies.
Over five days I give you five very different contextual inspirations to use to plan out what the photo should be saying and in addition, you get five very new techniques so that you can start mastering the capabilities that are built into the camera on your phone.
Start slicing and dicing these up, you get hundreds upon hundreds of different variables to make sure that your feed is really varied.
Invite An Accountability Buddy Too
Don't forget to share this episode with your biz bestie who you wish you could go out for cocktails or coffee with in person, but instead, why don't you set a pact for each other?
You can do the selfie challenge at the exact same time and hold each other accountable.
Timestamps for this Episode of #MwahTV
Using Selfies for Business Strategically
Shall We Seal this With A Kiss? 💋
When you sign up to receive my Sealed With A Branded Kiss emails you can expect to get to know me a lot better, to be on the list for my exclusive offers and bonuses AND you'll never miss another episode either.