MEET MY CLIENT IAN ANDERSON GRAY!
Talking professional speaker headshots with Ian Anderson Gray. I met Ian on Twitter.  That's right on Twitter.  His face popped up on a lovely video tweet and his voice boomed at me.  Ian had heard from a mutual contact that I was going to be heading out to San Diego in a couple of week's time to Social Media Marketing World.
(so you see….. how you can get WAY MORE than 120 characters in on a video tweet)
I sent a video tweet straight back and we were able to make the rest of our more detailed arrangements from there. By the time it came to us actually meeting in the flesh in the departure lounge of Heathrow, it was like we were old-time buddies.
IT'S ALL THANKS TO…
I'd been arranging to shoot with Jeff AKA Manly Pinterest Tips for some headshots, and Ian was interested in talking about some speaker headshots for his up and coming talk.
IAN'S CURRENT HEADSHOT
This is Ian's current headshot. Remember, Ian was booking me this time around for Speaker headshots. It's important to know that, yes, these are VERY DIFFERENT things. Honey, lower those sceptical eyebrows, they are. You use your speaker headshots to promote yourself as a professional speaker, your headshot goes in all of the places I explain to you on Instagram, and in my other client case studies.
This is a great headshot. Ian has his bold red brand colour spot on here, and he has delivered on the essence of who he is as a person, as well as a brand. Ian is the friendly and approachable guy you turn to when the technical side of social media is making you pull your hair out. He is that friendly face you want to see and the chap you want to explain and teach you how to do the techie stuff when you don't know-how.
Let's get back to the speaker stuff….
THE PROFESSIONAL SPEAKER HEADSHOTS EVENT
Planning my photography of speakers at Social Media Marketing World ought to go into its very own blog. In fact, I promise to do one for you next year (writes that down). It is a serious feat of back-up and at times full scale running around from one talk to another to capture clients' talks within the exhibition centre. What makes this level of headshot photography noticeably different from the standard Events style photography you see at conferencing events like this is the photographers brief.
I sneak around a lot like the Pink Panther for as much of the duration of the speakers talk. I capture the different nuances of the speaker at all stages of them delivering it. In a nutshell stages like:
Beginning Speaker nerves & Alert keen audience members
Wide-angle audience participation, concentration
Mid-Talk groove expressions. That bit when they really "settle in"
Finale Adrenaline High
Audience Question Time
Audience Handshakes & Interactions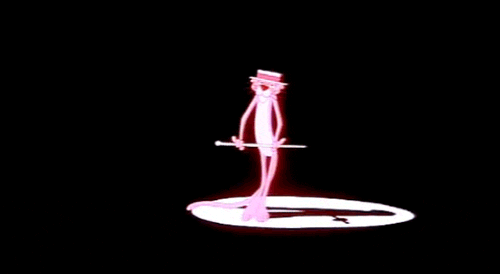 Most Conference or Event Photographers are given a much tighter brief that goes something like:
"Can you get around all 25 talks within the 45mins and just capture absolutely everything, please?
Oh, and can you do that every hour?
On the hour
For 4 days in a row?
Keep your invoice down on the lower end of the scale too"
I'll let you do the "math", maths.
I love striking up a bit of a rapport with event photographers when I'm on speaker assignment. Working alongside fellow photographers is always hugely fun. When the event is a few days long like this, you start to get into a really great working pattern together. The team at #SMMW17 were fantastic.
IAN'S PROFESSIONAL SPEAKER HEADSHOTS SESSION
For Ian's time-slot, I can recall being in the middle of a conversation with someone who wanted me to appear there and then on their vlog show.  We were just starting to do another take and I noticed the time.  I had to jet off and away from them like Wonderwoman and fly like the wind to be with Ian for the arrival of his crowd.
SAN DIEGO EXHIBITION CENTRE
As mentioned, the Exhibition Centre in San Diego is enormous. Once I had walked through the area that Social Media Marketing 2017 was taking place within, it took me a little while to navigate and get used to.
Ian had a time-slot just after lunch, he very wisely had the audience get up and sing with him to get them out of their afternoon slump and focussed right into what he had to say about Twitter Tools.
I'm just reading @iagdotme #Speaker #Headshots blog and now I want to shoot with @laurapcreative
Click To Tweet
THE SERIOUSLY SOCIAL VIBES
Whilst shooting Ian's talk, I was able to both listen and absorb what he was talking and teaching about. This really helped me get a speedy idea of his style and vibes on stage, and as a person (he told some really great stories about his life). This all added to the way I captured him mid-talk.
THROUGH IAN ANDERSON GRAY'S EYES
I asked Ian to do a quick piece to camera to let you know what he thought about my Speaker Headshots service. Here's what happened:
WHAT ABOUT YOU?
If you would like a slice of the speaker stage all for yourself, you need to be showcasing yourself with a growing collection of speaker headshots. That's professional photography of you on stage. The more you have of these, the more you can command, and the bigger and bolder your rider can be.
GET SOME MORE PROFESSIONAL SPEAKER HEADSHOTS INSPO
You can head directly to the Speakers Gallery to see more of my Speaker Headshots clients' results and get ideas for how you would like to shoot with me for yourself.
DOWNLOAD THE BROCHURE
If you are a details kind of person, you need to know how my different services work.  This is the guide you will need to download for all that jazz.