Watch This Episode of MwahTV About Influencer Marketing Strategy Behind-The-Scenes
Influencer Marketing Strategy Behind-The-Scenes this week. In part 2 of our mini-series, I'm re-capping my 2019 predictions about photography and behind-the-scenes evolution.
2019 was completed with some strong and determined predictions of how this new decade would bring about change and development in the world of personal branding, marketing, and photography.
This clash of ideas and predictions was dashed as 2020 actually delivered an unprecedented turn of events that put all of these predictions upside down and inside out. Today we revisit The Influencer Trends in 2020 in a review. In this here part two, we're re-examining my trend prediction all about behind-the-scenes and photography.
Influencer Trends In 2020
Okay, so here are some of the predictions I made this time last year about 2020 when it comes to behind-the-scenes and photography. Let's play them back together and see if I was spot-on,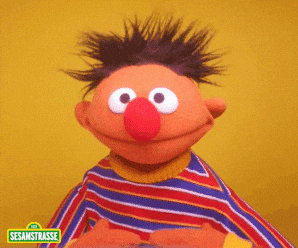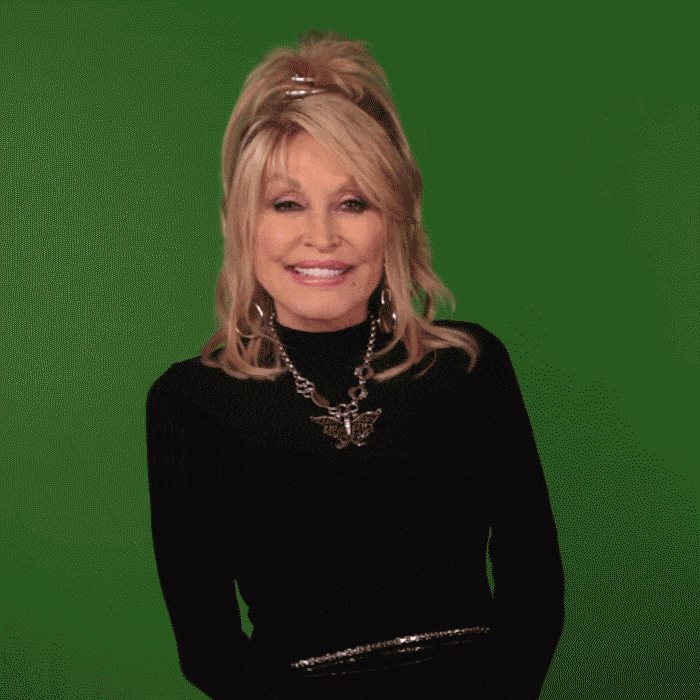 I made this prediction about behind-the-scenes as an overall wider trend. It seems as a human race, we are still fascinated by ourselves. (laughs)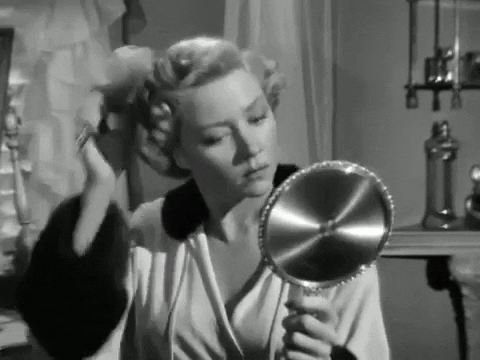 And by that I mean, we wanna know all of the nitty-gritty behind-the-scenes before we make a judgement on whether we like a person, whether we wanna trust a product, or whether we wanna try out a new service.
This is a hot trend that I think is going nowhere in 2020.
And I also predict that over the next decade, we're gonna see this trend evolve, immerse itself even more into our brains, imaginations, and the way that we interpret visuals. Now there is still quite a lot of resistance to showing behind-the-scenes and jumping on this trend, especially with my fellow creative industries.
Did You Miss PART ONE Of This Influencer Marketing Strategy In 2020 Mini-Series?
Last week I got into re-examining my predictions about Influencer trends in 2020. We got the ball rolling by looking at the predictions I made about colour and aesthetics. If you missed this, you can skip back here.
Re-Visiting My Metalworker Influencer Marketing Strategy Behind-The-Scenes
But when you alter your mindset around it, it can be such a winner at gaining increased respect for your honed skills. Let's think of an imaginary metalworker then.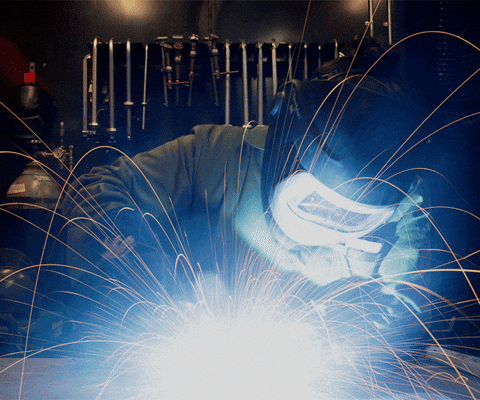 So this particular metalworker has a real modern take on the way that she creates all of her different metal sculptures, her pieces, in commerce, to displays that she has in galleries, right?
And she is so onboard with the behind-the-scenes trend that she's open enough to share with you all the different sources of her inspiration. So she might share a particular poem with you on her Instagram feed. She might go to B&Q and love the texture of an anaglypta, or the way that her paint has created a mottled effect.
First, she shares that with you on Instagram. then she takes you to the next layer, which is realising all of these different inspirations in a really cool sketch.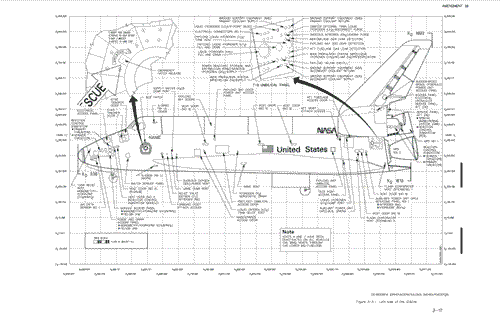 To Begin the Behind-The-Scenes
Starting off, she does a very rough sketch, a little bit more of an in-depth sketch, and then the final piece, which was almost like a blueprint, before she goes into the workshop. And all of this is fully documented. So, you can see how her creative process has evolved.
Jump forward in time, then, to when this particular metalworker announces that she's running a workshop for everyday members of the public, who have no experience whatsoever with metalwork, to come along, spend some time with her, get to know her in person, and create this one particular example. Let's just say, for instance, it's a really cool doorknocker, and you get to go and learn how to do it. She teaches you all of the tricks of her trade.
That final customer is gonna walk away with a unique doorknocker and an experience that has been tied into the fact that they made it, it's gonna be a total experience for them.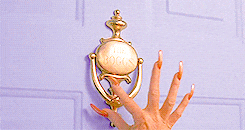 Increased Knowledge, Respect and Reverence
But from their creative side, that person is walking away with a much deeper respect and knowledge of all of the skills that that metalworker has honed over the years. They are gonna be a lot more likely to invest on a bigger scale for a piece of metalwork because they understand the process.
This is the real joy of the behind-the-scenes action when you're in the creative industries.
So if you've been reluctant to share it because you're frightened that someone's going to steal your ideas or they're not going to get the way that you are in your creative funk and groove, then this is something you should definitely think about jumping on and getting more involved within 2020. I promise you, you will not be sorry. As you can see here, I predicted that we would see an evolution of this over the coming decade.
More About Picking (and ignoring) Trends In Your Business
One year in, I got this prediction…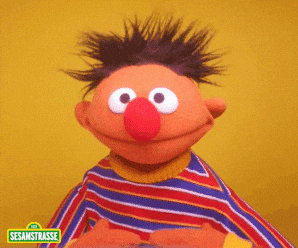 The resistance I mentioned in last year's episode was a really interesting barometer reading in how much different brands leaned in or avoided the technique of behind-the-scenes this year.
Great Fun Behind-The-Scenes (With Humour) Examples
In fact, I'd be willing to go as far as saying that the brands that embrace this the most are actually the brands that have survived the tumultuous year the best. It's worth referencing the levity and braver humour approach that some larger brands chose to take this year.
Behind-The-Scenes: The GO COMPARE Guy
Initially, he was that mildly irritating extra-volume sound to make insurance noticeable again.
Then they worked that joke till it got on everyone's last nerve.
Then this...
GENIUS!
GIN Comedy & An Irreverent Behind-The-Scenes Angle
Both in the US & UK, we saw Gin brands choosing to use humour to lift the spirits (get it) of their consumers this year. An irreverent angle that involved the clever use of behind-the-scenes.
and the UK's Sipsmith Gin brand.
I don't know about you, but I was enthralled during lockdown to see how British supermarket brands rapidly advanced their ability and their bravery with the idea of behind-the-scenes in 2020.
Sainsbury's Say's Thank You In Lockdown
We saw some really old-fashioned and frankly laughable, immediate-response (PR) ads, where we saw overweight, middle-aged, white CEO men, telling us that they promise to keep us safe while shopping in their stores.
However, within what felt like a week the same cameras had completely switched up their angles, and we were now being assured by the more diverse and everyday members of staff who actually worked in the stores about what was going to happen to keep us safe while we shopped there.
Morrisons Staff Re-Make Amarillo In Lockdown
The Peter Kay re-make of Tony Christie's 1972 Amarillo was an enormous hit back in 2005 and it raised millions for Comic Relief. If you haven't seen it, it features many celebs and comedians marching through the BBC studios.
In April 2020 the BBC aired a freshened version featuring our key workers as part of their Big Night In Telethon to raise funds for those suffering from the pandemic. Embracing northern roots and quintessential Britishness and positivity was a smart move from Morrison's when they took us through the behind-the-scenes of their stores to help lift our lockdown spirits.
An astronomic leap forward in behind-the-scenes techniques there, within a very short period of time. Let's hope that this continues.
British supermarkets, I'm looking at you.
Fancy A Chat & Cocktail Together?
If you'd like to have a chat with me on this when it comes to your business, then why not book yourself in for a FREE no-obligation Cyber Cocktail?
It's B.Y.O. and I do my very best to agree on 3 clear and manageable actions to take forward on your own or with more of my help.
To find out how it works and pick out your time, click here.
Photography & Influencer Marketing Strategy Behind-The-Scenes
The Desk Selfie became a real thing this year in the world of photography, and the idea of behind-the-scenes.
I don't know about you, but I attended a lot of online conferences this year, where the prompt to shoot and share a desk selfie with the event hashtag and put it on my social media was often a request from the savviest speakers or hosts of online events.
Taking the brave leap to share a desk of pandemonium is a new evolution of behind-the-scenes. More vulnerability and realness are finally starting to trend in social media photography.
Woo hoo!
Going with no dress pants was a thing and attending high-level meetings in casual lockdown-wear became totally acceptable this year.
As this novelty has now become normal, we are all a lot more open to seeing someone's cat invade a Zoom meeting, and we don't judge their professionalism for it, because we relate.
I made a choice this year to avoid the quick response trend of some photographers trying to conduct their photo shoots in a 100% virtual way by directing their subjects on how they angle a phone or camera to take the shot in their home. For me personally, this goes against the precise control I have over my own photography aesthetic.
I saw a couple of examples where I felt it had worked really well, but sadly, the vast majority of these shoots for me came out to be quite substandard and ultimately did the professional photography industry way more damage than good.
Photoshoots Behind Protection
My mate Rankin was hot off the blocks this year in leading the photography community's response to COVID and lockdown. He went straight out there and shared so much great content about how he was creating safe shooting environments with really clever use of PERSPEX and advanced PPE.
So, if I do say so for myself, my prediction of the behind-the-scenes evolution was… Spot on!
The Rest of This Influencer Marketing Trends Mini-Series
You can skip to other episodes in this mini-series right here with these handy buttons. This time we've looked at Influencer Marketing Strategy Behind-The-Scenes, but you can see how I predicted much more on this subject here.
Great Examples Of Influencer Marketing Strategy Behind-The-Scenes
Joe Wickes Working Out From His Home
Joe took the nation by storm (even with a broken arm at one stage) by sharing his in-home workouts with us. Referred to as the nation's PE teacher, Joe was the figurehead of many Personal Trainers taking the brave leap into online-only businesses.
John Torode Sets Fire To His Kitchen On This Morning
Not the greatest example of a clever influencer trend, but certainly a very funny one that went viral. We are used to seeing John Torode looking sharp and shouting down the lens about the flavours he is experiencing with Masterchef contestants. Seeing the delay in sound transmission from the This Morning studio and John's kitchen is a huge example of the world embracing less-than-perfect and flawed broadcasting.
When his tea towel bursts into flames and the segment becomes about Holly & Phil trying to tell John his kitchen is on fire (with said sound delay) we see a wonderful moment of fate showing us that less than perfection is often best accompanied by humour.
Jon Snow Paints Grayson Perry During An Interview About ART In Lockdown
Artist Grayson Perry was the figurehead for the nation embracing the opportunity to get back in touch with their creative side. His wonderful Channel 4 series documented celebs and everyday people on new arty quests to lift their spirits as well as document this time. Within itself, this collection (now a fully-fledged exhibit baked in behind-the-scenes goodness).
Channel 4 news god Jon Snow brought a fresh facet to Grayson Perry's behind-the-scenes by conducting a news interview whilst simultaneously painting a portrait.
A behind-the-scenes Jenga-love in, if you will?
The Real Housewives Behind-The-Scenes
I've already shared a few times how the Housewives franchise is one of my TV guilty pleasures. We were left hanging by a few editions when lockdown brought filming of the drama to a quick end. But the wives brought the glitz and the glam from their homes and took to screeching their scandals on well-lit and glossy zoom versions of their reunions.
We see here the behind-the-scenes build-up of the effort they go to before these shows are filmed here. It will put your zoom-prep routine to shame.
Eastenders Cast Behind-The-Scenes
The illusion of soap operas is something that has been coveted. Breaking the 4th wall and being open and honest and vulnerable shows a wonderful acceptance of how Behind The Scenes can be done on a large-scale production.
I think this gives any small business owner a newfound sense of permission to really give this a try in their own business content creation too.
End Of Year Art Show With Central Saint Martins Behind-The-Scenes
If you're familiar with the art world, then you will know that the end-of-year art show season is a really big deal for creative scouts (looking for fresh talent), for education (looking for new students and to showcase their skills in producing creatives of a high calibre) and for the students who are graduating from their cosy cocoon of education and now looking for recognition and hopefully gainful employment.
For those is us who have been there and done that, we like to go to the many parties to network, keep current with trends and be seen.
Lockdown meant that the beginning of the summer season was cancelled. Central St Martin's students didn't let that stop them.
Toilet Paper Keepie Uppies With Sports Stars In The Guardian
Light-hearted journalism at its finest thru a behind-the-scenes angle.
Take headlines of panic buying toilet paper.
Add in the nation's mass depression about the state of the world.
Times that by the ending of sports events and leagues sadness.
Cue a great opportunity for this fun challenge video shared by The Guardian this year.
Lorraine Kelly Doing Her Gardening In Lockdown
Lorraine Kelly usually comes to the nation in the morning from the studio. Instead, we saw her jumping on the gardening trend that was popular with so many of us in the heatwave and in lockdown.
A whole new behind-the-scenes angle.
The MOSCHINO Marionette Fashion Show For SS21 (with Behind-The-Scenes Intro)
I personally find this humorous take on a fashion show to be utter genius!
The attention to detail in producing this is truly remarkable. Most fashion shows begin with a high-quality production piece that encompasses the essence of the runway show you are about to see. Instead, we see here a childlike and theatrical introduction inspired by a behind-the-scenes of the marionette puppets approach.
Could this be a whole new type of fashion show format? Even after lockdown?
Behind The MOSCHINO Marionette Fashion Show with Vogue
Vogue brought even more of a fresh behind-the-scenes view to this ground breaking virtual fashion show by examining the attention to detail and sheer skill.
Fashion Week Behind-The-Scenes With Reuters
From virtual marionettes to the wider fashion week season. I love the creativity in this video about "The New Normal".
Timestamps for this Episode of #MwahTV
00:00 - Episode Start
01:05 - My Original Predictions
02:00 - My Metal Worker Example to explain Behind The Scenes (as a creative business owner)
04:31 - If I got the Behind-The-Scenes Prediction Spot On or Totally Wrong
04:44 - Examples of great Behind The Scenes from 2020 (full-length links to them all below)
05:20 - Supermarkets' reactions to Lockdown with Behind The Scenes
06:24 - The Desk Selfie Trend
07:02 - Zoom Life Trend
07:24 - Virtual Photoshoots
08:08 - Rankin in Lockdown
Shall We Seal this With A Kiss?
When you sign up to receive my Sealed With A Branded Kiss emails you can expect to get to know me a lot better, to be on the list for my exclusive offers and bonuses AND you'll never miss another episode either.