MEET MY CLIENT JANET MURRAY
Janet Murray has a fantastic weekly podcast and a really loyal online community of followers. Here she shares some great advice about PR and small business tips for the small business owner both through her online channels and as a professional speaker. Let me show you how her youpreneur summit speaker photography came out.
This was my second time shooting for Janet. Back in the summer, we worked together at the CMA conference up in Edinburgh. I was delighted when Janet had me on her podcast to talk about headshot photography, the rules of copyrighting and what it really means to have a great brand.
This is Janet's current headshot (not taken by me). I wanted to include it to point out to any headshots novice that Professional Speaker Photography is actually a little bit different. Yes, I am indeed mainly a headshots photographer, but stick with me on this mini-laura-lesson….
A QUICK TIP
You use your HEADSHOT to convey your brand, what you are about, who you are, why you do what you do, and where you are going as a person. That's right: A really great headshot will say all of those things.
SPEAKER PHOTOGRAPHY captures you professionally live up on stage speaking. You pop these in with your professional speaker reel within your website and in amongst your social media broadcasting about your pro speaking. It instantly elevates you from the wannabees. You can hike up your professional speaker fee, and reinforce the branding messages that your headshot does.
@laurapcreative says Speaker Photography and your Headshot are two very different things. Learn how and then put your speaking fee up.
Click To Tweet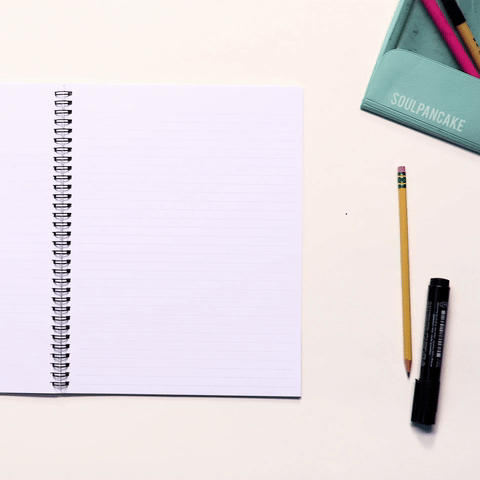 THE YOUPRENEUR SUMMIT
Despite Janet being a previous client, I still went out on a wild creative limb AKA the Laura Lioness Charm offensive. I do this to entice specific influencers around the planet to want to work with me. For Youpreneur's Inaugural Summit, this involved creating a mini-series of secret films.
I'm not going to tell you anymore. Janet responded to these really well, and this resulted in us working together.
JANET'S YOUPRENEUR SUMMIT SPEAKER PHOTOGRAPHY SHOOT
I was an attendee of the Youpreneur Summit as well as photographing Speakers at the event. The first day of the conference was INTENSIVE I can tell you. With tonnes of fantastic content from the Day One Speakers and an incredible amount to learn from the masterminding session, this conference felt full-on.
QUEEN ELIZABETH II CENTRE
With the opportunity to scope out the venue from a photography stand-point on the first day, I was thrilled to see the lighting and overall size of the stage allowed for plenty of shooting options. I have my own little set of conference rituals down to ensure that when I'm shooting I can bring my best work. I'm continually honing this ritual (Mental Note: Blog/Vlog Idea)…. To Be Continued. Whilst I was not totally rested on Day Two (that's just impossible at a conference) I was ready to slay Professional Speaker Photography wise.
Janet had a whole chat with her followers in the run-up to the conference about what colour her dress should be. This was the opening part of her talk about engaging with your online followers. The other option was what you see here but in red.
At the time of writing this, I'm able to tell you that both on Linkedin and with a close follow-up on Facebook this second shot is in the lead for "Which is Your Favourite?" on Janet's recent posting and sharing of these shots. It has been so interesting to see how people have reacted to them. And yes, it is different on the two platforms.
JANET'S YOUPRENEUR SUMMIT SPEAKER PHOTOGRAPHY
When Janet speaks, she travels at a smooth pace around the stage. This gives things a real steady flow when you are shooting professionally.
MY LAST SESSION WITH JANET
I previously shot with Janet when she spoke at CMA in Edinburgh earlier this year.
EXTRA THANKS TO…
THANKS TO CHRIS DUCKER
Huge thanks going out to Chris Ducker for letting me work at the event. If you didn't make it to this year's summit, you can get onto the waitlist for the 2018 summit.
THANKS TO DORTE
This is an ultra-cute one…
Whilst I was scurrying around capturing Janet in action up on the big stage, the very lovely Dorte caught me at work.
She had heard my podcast with Janet and we had a great chat about being photographers. Dorte is a lifestyle photographer. I've been blown away with her baby photography work. The patience of a Saint!
THROUGH JANET'S EYES
I asked Janet to do a quick piece to camera to let you know what she thinks about my youpreneur summit Speaker Photography Service. Here's what happened:
WHAT ABOUT YOU?
If you are a Pro Speaker and you know it's time to get your speaker stills into order then honey…
"We got to talk!"
GET SOME MORE INSPIRATION
You can head directly to my Gallery to see more of my Speaking clients results and get ideas for how you would like to shoot with me for yourself.
DOWN TO BUSINESS
If you are into details, you need to know how my Speaker Photography Service works. You can see more on that here.