Watch This Episode of MwahTV About Hot To Leave A Legacy As An Entrepreneur
DANNY: If you've always wondered how you would leave a legacy as an entrepreneur. I want to use this episode to tell you how I've planned out my legacy, and also how you can use the same methods to plan your legacy in your business too.
LAURA: Let's begin with a quick introduction from you, Danny.
DANNY: I have been in business in total for probably nearly 10 years, but as Danny&co in this business, we're pretty much a baby. This business was started in August 2019 and has grown beyond what I would have imagined since then.
I got really intentional about building my business as an impact entrepreneur, to the point where my
legacy and what I've planned for my legacy is the thing that I make decisions on, when, for example, I'm taking on a new client. As well as striving to build this legacy.
I also help other business owners, and people that are striving to make an impact to lead with purpose and lead with this impact that they want to make. I am the creator of the Brand Confidence Advantage Programme, which helps business owners get clarity in their mission, consistency in their message, and add a little bit of predictability to their business in the process.
It really helps them work in an autonomous way to work through that process of building the real foundations to what will become their brand.
My Podcast is called The Answer Is Brand.
LAURA: And don't forget to tell everyone how we met.
DANNY: We haven't actually met in person. We connected as part of Andrew and Pete's Atomic membership, an incredible resource that's connected us, creative like-minded people.
So whenever anyone posts anything in the group it's usually our kind of creative posse that jumps onto the post to see if we can help, and support other people.
LAURA: Yes, that's right.
I love that I have a place like that as well where I can ask for some advice, and tap into all these different creative minds right across the UK and around the world online.
And yes, you're absolutely right.
I love helping other small business owners in any way I can. Especially if they've got a problem that I know about where I can give them some quick free advice, and help them succeed.
Leave A Legacy As An Entrepreneur
Let's get straight into legacy then. Can you introduce us to the notion of what it means to leave a legacy as an entrepreneur?
Why is this important to you?
And are there any common misconceptions about this?
DANNY: If you believe that we are put on this earth to leave it a better place than we found it? That has to be your legacy. And if you can't find that kind of purpose or legacy, you have to make it your purpose to find it, to go and discover it, and to be in constant pursuit of it.
Not everyone can be clear on why they're here, and their purpose, but you can be really intentional about finding it. Legacy is important to me because it's how people remember us once we're gone. A common misconception for entrepreneurs is that legacy means you're basically building a business that you can then pass to your kids.
But that can feel quite limited if you haven't got children, or you're not a parent, and so it's clear that you already know that your kids are never going to be interested in your passion.
LAURA: And before we go any deeper, why don't you introduce the cocktail that you've selected to accompany your correspondence with us today.
DANNY: Today I've mixed a Disaronno Sour, which I'm pretty sure is an anagram for dinosaur.
For this you'll need:
Disaronno,

Fresh lemon juice,

Sugar syrup,

Mrs Better's Bitters Miraculous Foamer,

A cocktail shaker,

Ice,

Fresh orange slices,

and an eco cocktail sip straw.
To mix it, you just add 50 ml of Disaronno to your ice shaker,
Then add in 25 ml of fresh lemon juice.
Adding 15 ml of sugar syrup,
Then add in just a quarter of a pipette of the bitters.
Then you need to give it a really good 12-second shake.
And then serve it up in a rocks glass with your orange garnish and sip straw.
LAURA: Mm mm mm. A delicious pick this time. We actually got this recipe from Steve the Barman and he has a really cool YouTube channel that you should go and check out. (see below).
Why Danny Picked A Disaronno Sour
DANNY: I do love drinking a Disaronno Sour. It's like, I used to love sour sweets as a kid. So that's probably why I like it. So I actually go light on the sugar in this, and heavy on the lemon juice. Just to kind of give me ulcers or whatever.
If you get an ulcer, you know, you've done it right.
LAURA: What is pretty great about this particular cocktail is it has that frothy effect that is synonymous with any sour recipe when it comes to cocktails, but there's no raw egg in it.
I've made the same, so cheers, Danny.
DANNY: Yeah. Cheers Laura!
And thanks to Steve the Barman from Cambridge as well. Thanks for the recipe. I love his channel too. And yeah, I hope he likes how we mixed this one up.
If A Disaronno Sour Doesn't Hit The Spot How About A Pornstar Martini?
LAURA: I've always been way more fascinated about the idea of planning my own funeral than planning my own wedding. And I know that's pretty emo of me.
(chuckles)
I first began making the connection between this weird little emo fascination of mine, and what it means to leave a legacy as a business owner. When I was consuming an awful lot of Gary Vee's content about four or five years ago. At that time, this was something that he was talking about a lot in his content, and it really helped me to come up with my own brand values.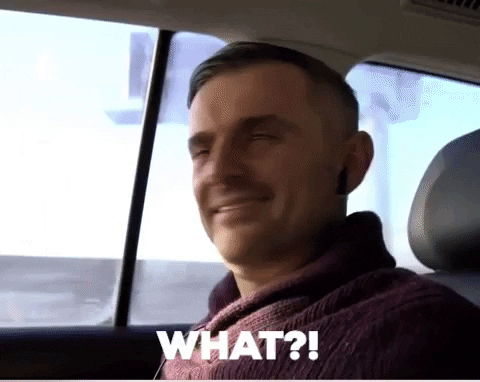 From that, I was able to start beginning to visualise how I might go about leaving a legacy as an entrepreneur. As you know I am hugely passionate about feminist issues and I've actually, this is something that I've honestly struggled with when it comes to how I build my own brand.
For me, a lot of it is about trying to find proactive ways to infuse this into what I do as a business owner.
Do you have a particular passion in mind when it comes to how you're building your legacy?
What Will People Say At Your Funeral?
And have you picked out the song that you want to be played on full blast when you go into the ground, or into the flame, or the cryo tank. However, it is you want to dispose of your body when you're finished with it.
In fact, that's actually a really good side question.
What's your decision?
(chuckles)
DANNY: I believe that everything that we touched, taste, see, smell, and use all of our senses for, has been through a creative process. And that we can advance humanity through this creativity. I'm so passionate about so many things that I've basically attached my legacy to the United Nation's global sustainability goals.
So there are 17 of them, and they all kind of work on separate areas of the economy, politics, things that are going on in the world, poverty, hunger, economic strength, all these things. So in order for me to have variety and to stay creative, that is the box that I sit in. And that really helps me to focus on specific areas that I can help businesses in.
Feminism is actually a really good start to build in a legacy, essentially gives you a framework. To make it tangible, you could just imagine it as a big, hairy goal that you want to reach. And then imagine it in a newspaper. Imagine what the headline would say if you were to reach a specific goal relating to feminism.
You know, an example of that could be Laura Pearman…
Laura Pearman becomes the first to, and then you can fill in the blank.
And that would give you a really big, hairy headline that you could use to really bring the thought of your legacy being attached to feminism, to life. For me, this, you know, this part of legacy means the United Nations actually recognising me, and Danny&Co as having a significant impact on all 17 of the global sustainability goals.
That's a big goal.
Danny's BIG Hairy Headline
So my big headline would be, Danny&Co formally recognised by the UN as having a significant impact on all of their goals.
That would be a pretty cool headline.
I must say. Do you know?
The reason I think I love the legacy topics so much is because it outlasts the physical. So I don't think I care, really.
Is that bad?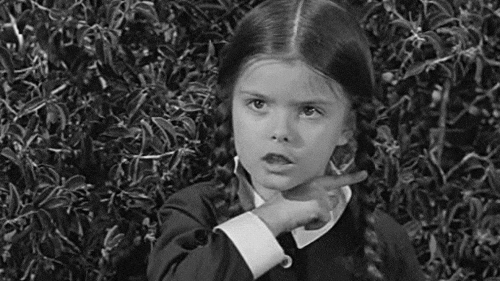 I don't think I care what happens to my body. Although I do quite like the idea of it being made into jewellery, you know, and people get ashes made into rings and stuff. Yeah, I quite like that. Or if there was ever a book written about me, I'd like maybe my ashes to be pressed into paper, and the book to be printed on the paper that my ashes are made out of.
I don't know, but that seems like a cool idea. Let's go with that.
LAURA: How can the people watching at home figure out what their legacy plan's going to be for their business?
DANNY: A great place to start with this is look inward.
Where did you come from?

What have you overcome?

What have you been through?
Something in your story will give you a clue about how you can make a difference in the world.
Start there.
And if you can't find something to connect with, look at the UN goals, and pick something that closely matches your story. That would be a really good place to start. And if you're still struggling after that, make it your job to figure it out. I promise from that point forward, it will guide you.
LAURA: Now I reckon there's going to be a lot of people who are watching this episode and thinking,
"Yeah, that's a lovely luxury to start thinking about what my legacy is, but for right now, money is my main priority".
Most people are trying to focus on getting their cash flow back to a healthy state. Following the upheaval that we've had with the global pandemic. Can you give any of these particular people, Danny, some recommendations about how they can think about legacy, but with a sales focus as well?
DANNY: Know that money isn't the driver of legacy. Big change and purposeful living is made up of tiny little changes throughout your lifetime.
Okay. Okay!
I know you want something actionable, okay. Figure out your values, your real values. Not where you want them to be, not what you aspire to be like, not the values you hope people can see in you. Your real values. The reason that finding your real values is really, really important, is because all of your decisions are going to be made by them. This comes from self-awareness. So one of the things that you can do, that's really, really practical that I now do on a quite frequent basis is something called the Johari window.
And the Johari window is a really easy way for you to think of words or values that describe you as a person. And then give that to other people that know you very well, and let them identify what may be your blind spot or something that you weren't aware of. That could be one of your values. When I did it, I was, you know, I consider myself as an introvert, but a lot of people chose confidence, clarity and those kinds of things. And it was really interesting for me to find out what other people thought my values were, or what other people thought of me. And they ended up really shaping the values that I chose as a person that filtered down into the business.
Struggling with your Brand Themes?
You might be struggling with getting a handle on what your 5 main branding themes or values are. Without these, it can be a royal pain in the ass to come up with the right creative anchors to use in directing your content creation efforts. 
I made this quick template to start organising your thoughts on this.
Once you've got the information and you've got your values, what your true values are, let that information guide you. Let it guide the type of clients that you work with. With the kind of business, you want to run. Let it guide how you hire people.
It's a really, really powerful thing to do.
Not just that, it's these small steps that over time, make a big, big difference.
LAURA: And what about if this whole notion of legacy is feeling a little bit esoteric to people who are watching at home? Is there something that you can help people out with in a one-on-one way?
DANNY: Sure, I can tell you about the Brand Confidence programme LINK, but honestly, the best place to start is with the Brand Confidence Scorecard and that will really help you get a starting point. It will help you figure out the thing you probably need to work on the most. The four pillars of the Brand Confidence programme are strategy, messaging, behaviours, and identity. So taking the scorecard will really allow you to benchmark yourself against the competition when it comes to those four areas.
The Brand Confidence Scorecard will take you a roundabout three to five minutes. It's a really quick thing. And it's just 30, or so, Yes/No, questions to find out your score, which will be given to you immediately.
My Experience of Danny's Programme
LAURA: I've actually completed your Brand Confidence Advantage programme myself, and I am happy to go on the record to officially recommend it to anybody at different levels of skill when it comes to branding.
I've been your host, Laura Pearman.
DANNY: And I've been your Cocktail Correspondent, Danny Matthews. If you've enjoyed learning about how to leave a legacy as an entrepreneur in this episode today, then you should check out all of these episodes from Mwah TV.
Timestamps for this Episode of #MwahTV
00:00 - Episode Start
00:20 - Intro from Danny
01:45 - How we met
02:40 - An introduction to leaving a legacy as an entrepreneur
03:50 - Which Cocktail did Danny Pick?
04:06 - How to make this cocktail
05:40 - My emo fascination with my own funeral planning
06:30 - Feminism as my legacy
07:14 - How Danny has designed his legacy as an entrepreneur
09:00 - Why you need to figure out your BIG headline
09:38 - What Danny wants to happen with his body after he dies
10:05 - How you can start figuring out your legacy right now
10:55 - How can that help sales right now in your business
13:30 - Why doing Danny's Brand Confidence Scorecard is a great start
Shall We Seal this With A Kiss? 💋
When you sign up to receive my Sealed With A Branded Kiss emails you can expect to get to know me a lot better, to be on the list for my exclusive offers and bonuses AND you'll never miss another episode either.