WATCH THIS EPISODE OF MWAH TV ABOUT LIFE IN COVID-19 QUARANTINE
On this episode of Mwah TV, I'm sharing some fun creative inspo about Life in Covid-19 quarantine. I asked a couple of my photographer pals from around the world to interpret some COVID-19 photography themes so that we could see how each of us would create and visualise during a lockdown period.
Here is how we see Life in Covid-19 quarantine!
I've just seen @laurapcreative #MwahTV episode on the #CreativeContagion feat. @GDamanis @SueToddPhotos & @halfphild! Shooting up #COVID19! My fave was _______________________.
Click To Tweet
HAVE YOU SUBSCRIBED TO MWAH TV YET?
You should definitely think about subscribing to Mwah TV today, if you wanna be regularly inspired with some creative photography to help you and your business, you can do that right here, by clicking on this button.
MAKING A BAD TING GOOD
Instead of letting my anxiety get the better of me right now, this has really been fun actually.
I've really enjoyed being able to just let loose and be a little bit crazy with my camera and really have fun with photography again, which is quite a change to the usual, crazy schedule that I have. Let's begin then with some introductions.
INTRODUCING THIS #CREATIVECONTAGION CREW
MEET GEORGE DAMANIS
"Hi, I'm George Damanis, world famous event speaker, concierge photographer. A New York based photographer, I do a lot of events, content portraits for speakers and conference attendees and I also do a lot of family photography, lifestyle based sort of stuff here in New York.
Before the United States got hit with COVID-19 I had about, I would probably say about $30,000 in potential pipeline revenue and then what ended up happening is the conferences started getting cancelled.
You can't be an event photographer when there are no events to photograph. So this has been a pretty substantial hit to my business. And taking the time right now to focus on my infrastructure, to redo my website, redo my portfolio and come up with a marketing strategy that's going to enhance my business once this is complete and hopefully that's, that's sooner than later."
MEET SUE TODD
"Hi, I'm Sue Todd. My business is Sue Todd photography.
I create beautiful on-brand images that people want to eat with the food and hospitality industry. I was looking forward to my best year ever this year until COVID-19 came along and wiped the diary clean.
I'm based in Morpeth in Northumberland."
MEET PHILLIP FLORES
"Hello, my name is Phillip Flores and I did not just spend an hour setting up this shot!
I am a multimedia producer for Trail 77 Media. I make photographs, videos and graphic design elements for you and amid the Coronavirus, you know, business has come to a standstill.
It's really tragic and I'm hopeful for a turnaround here in the next couple months. The majority of my work actually stems within photography, and the majority of my photography is my family because I'm a part-owner of my own business. I'm actually home a lot with my kids who are still young and so in that vein, the virus hasn't really impacted, maybe the majority of the work that I create.
This is how I practise my trade and the kids are used to it, my wife's used to it and it's good times. So I'm here to share three photographs with you, I hope that you enjoy them. Thanks for having me, let's get started with the challenge!"
AND IF YOU DON'T KNOW ME…
"Hey, I'm Laura and my business is Laura Pearman photography. I shoot career defining headshots for ambitious business owners all over the world.
I had £15K in my pipeline just before COVID-19 hit my hometown. I'm based in South Tyneside, which is in the northeast of the UK.
Sure, we've all been pretty gutted by this and I am certainly not ashamed to say that I shed a couple of tears when I realised just how much of an impact all of this was gonna have on the overall strength of my business."
YOU CAN STILL SUPPORT OUR BUSINESSES RIGHT NOW IN LOCKDOWN
HERE'S WHY YOU SHOULD SUPPORT US
So a rough tally on the calculator and the currency converter shows that our combined business losses come in at £76000 or $94000.
THE CREATION OF THE #CREATIVECONTAGION CHALLENGE
Flashback a couple of weeks ago then and I took part in the Atomic Boardroom meeting, which is part of their online business membership, where we had all kind of agreed to gather and talk about how freaked out we were all by this.
While that conversation was happening officially in the boardroom, me and George got into a little bit of a private DM exchange.
George and I were joking about how bummed we were and I said, let's just put a positive spin on this and think of the funny side to all of this. Why don't we just collaborate remotely right now anyway?
DECIDING OUR #CREATIVECONTAGION THEMES
And in that conversation, I literally came up with these three themes off the top of my head.
CLEANING OUR GLASS: The first thing that naturally came to my mind was, I can't really photograph anything, so all I can do as a photographer is sit at home and clean all my camera equipment. So I suggested that we make that theme number one, George named it Cleaning Our Glass.
CANNED GOODS: At the time that we were talking in our private conversation, we both had noticed that people had started to really start panic buying in the UK and in America compared to all of the other countries in the world. So we thought that this canned goods theme would be quite a funny one.
THE APOCALYPSE: Then because I was feeling a little bit blue, the last theme is simply called The Apocalypse. A very big theme, with lots of potential for lots of different types of creativity, packed into it.
AND HERE'S HOW YOU CAN SUPPORT US
Before I show you all of the work, this is my Busker moment, so this is where I'm putting on my street performer hat… BEFORE the big trick, this is where I ask you to put some coins in the hat.
Every single one of us involved in this collab has put together some way that you can support us right now online,
SUPPORT GEORGE
George would love your support. He asks that you take advantage of the offers he has right now on his photography inspired clothing right here.
SUPPORT SUE
Sue would love your support. She asks that you to take a look at her photo shoot opportunity offer.
SUPPORT PHILLIP
Phil would love your support. He invites you to take a look at his gorgeous collection of landscapes. You can buy prints of your favourites here.
AND YOU CAN ALSO SUPPORT ME
I would love your support. I want to help you capture this time in your own photography. You can give it a special COVID-19 #CreativeContagion theme by using the Lightroom Presets I made. Don't worry full training on how to use them in your phoneography is included. Take a look at them here.
…and all of these links on how you can do that are repeated in this blog.
On behalf of this Creative Contagion crew, we thank you all so very much.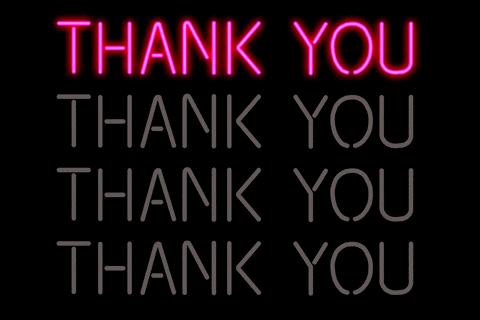 LIFE IN COVID-19 QUARANTINE THEME 1 – CLEANING MY GLASS
GEORGE
LISTEN TO GEORGE'S CREATIVE PROCESS BEHIND THIS SHOT
READ GEORGE'S CREATIVE PROCESS BEHIND THIS SHOT
"So with photography in general just being brought to a standstill, there's really not much else to do but set yourself up for success after this is complete, after this pandemic is finished. So one of those things is cleaning our gear, making sure that our gear is ready to go, and.
And I've been shooting in black and white throughout this entire quarantine. I've been shooting my family, how it's affected us, how my children are reacting to being at home with both of their parents twenty-four seven without seeing any of their friends or cousins, grandparents, aunts and uncles.
So I just find that there's something very pure about black and white. I'm a colour guy. The Nikon Z seven has some of the most phenomenal colour science behind it. The colours are just, they're incredible but there's something so amazing about black and white with regards to the, how the situation has been evolving.
So by shooting in black and white, what I'm doing is I'm stripping away the colour, the distractions, the saturation, anything that's gonna draw your eye away from the subject itself and that subject is just simply me sitting at a table, polishing my lenses and waiting to put them to work again."
SUE
LISTEN TO SUE'S CREATIVE PROCESS BEHIND THIS SHOT
READ SUE'S CREATIVE PROCESS BEHIND THIS SHOT
"So the first image in the series is for theme one. All my work got cancelled, so I'm at home, cleaning my glass.
In a time that's so much upset, I wanted to have some fun, and while I could have staged this in the studio, we had some nice weather and I thought it'd be rather fun to play in the garden. I was doing this on a Sunday and I had in mind an English lady, in my case, a rather eccentric one in the making perhaps, cleaning their glass over cocktails in the garden, because why not?
Cocktails are so much more fun if they're shared, so I thought two me's were in order.
And given the strangeness of this current time, evening dress with sun hats seemed totally appropriate to give it the more eccentric flavour I was after I swapped strappy sandals for more appropriate footwear, and I think the pink crocs were just perfect finishing touch.
And of course, that lovely orange pashmina contrasts so wildly with the pink. While it's great to get shot right in-camera, there are many times when it's just not possible and you have to use Photoshop and as a photographer for the food and hospitality industry, I spend many hours using Lightroom and Photoshop to ensure the end results exceed client expectations.
The two images I took for this we're combined in Photoshop after adjustments in Lightroom to create the one final image. And the gin cocktails went down a treat when we finally wrapped up the series.
PHILLIP
LISTEN TO PHILLIP'S CREATIVE PROCESS BEHIND THIS SHOT
READ PHILLIP'S CREATIVE PROCESS BEHIND THIS SHOT
"Okay, this first one is the, you know, all my work got cancelled so I'm, what is it? I'm at home Cleaning My Glass theme, which is, it's kind of funny. So I'm actually the person there sitting on the floor and my kids were literally running in circles around me in this photograph.
There's a lot going on we… you know, we just bought a home that's like 70 years old and I'm renovating it so there are walls that are, you can see in the corner over there, on the right that is like, you know, partially broken and stuff.
It was important that I document my life so far here in this one photograph I love because it does a really good job at that. Being a stay at home parent which I am, it can be really difficult to be productive, be a productive adult.
And then at the same time be loving, you know, a fostering human being for your children growing up and my two young kiddos they need, you know, a tonne of attention and love and I was actually interested in seeing if they would, you know still be crazy if I just put my camera in front of, you know the room and then sat in the middle of the room and they did and it was awesome.
AND ME
LISTEN TO MY CREATIVE PROCESS BEHIND THIS SHOT
READ MY CREATIVE PROCESS BEHIND THIS SHOT
And last but not least.
"A free-falling Mary Poppins meets hysterical suspension. If you haven't heard me say this before, I am strangely compelled by the 1950s idea of what it is to be a woman and the consistent portrayal in that time of women as air-headed beings who feel this innate hysterical joy about menial tasks and standards imposed upon them by a male-dominated culture.
I find that mixed together with the disillusion that women we're always predisposed to be these hysterical childish beings, is something that I never tyre of mocking in my personal work, and actually I try carefully to weave it into the appearance of my personal brand as a photographer too.
So here I am flying through time without any grounding or any familiar gravity, surrounded by all the tools that I usually have under my control, but instead, they're flying around me in this crazy whirlwind.
And then, of course, I'm cleaning my glass with a vintage duster, in a moment of this hysterical housewifeliness. I wanted to give you a zoomed out bird's eye view of how it feels right now, to be a photographer.
This is my expression of real anxiety juxtaposed with hyped colour, a well-styled outfit, and the fragile veil of domesticity."
WHICH IS YOUR FAVE?
Be sure to let us know in the comments below which cleaning glass themed photo was your favourite and why?
Or vote here
MY FAVOURITE FROM THIS LIFE IN COVID-19 THEME – CLEANING MY GLASS
Here's my favourite fave. Fab work George. There is a lovely ominous tone underneath this piece for me. I found it really masculine too, a man preparing his tools. Really great job and excellent use of black and white.
LIFE IN COVID-19 QUARANTINE THEME 2 – CANNED GOODS
GEORGE
LISTEN TO GEORGE'S CREATIVE PROCESS BEHIND THIS SHOT
READ GEORGE'S CREATIVE PROCESS BEHIND THIS SHOT
"Yeah, so this is a fun one and this is the only colour photo that I have shot in the last two three weeks. The majority of the photos that I've been taking have been black and white for the purpose of stripping away colour.
The vibrance enjoyment, I mean I'm enjoying black and white so don't get me wrong but I just felt that when I converted this shot to black and white it lost something. And it's, this is a sort of me having fun again with my camera.
I shot this with one of my son's toys, my son Chris's Hulk toy and I originally set the shot up here it is. So we got a shipment of groceries. We've been doing mail order groceries because of the pandemic, and no one's going out shopping.
So we got a shipment of groceries and it came with some dry ice and I thought, hey, let me put the dry ice in some water and create fog and have it cascade down the can, throughout the cans and it would be epic. We had this nice cloudy day there was good soft light and I set up all the cans and I put the dry ice inside of water and they're hidden behind the cans and then the sun pokes through the clouds for about two hours and like you just couldn't see any of the fog and the dry ice melted so fast, it just didn't work, so what do I do?
I just promised my son that we would go out and we'd have fun doing, taking photos of his toys. So I had his toys and he had Hulk come in there and smash. There we have it, here's that shot, you know, and I like it.
It's just a really fun and playful take on canned goods. It's a melding of preparation with exuberance, youthfulness"
SUE
LISTEN TO SUE'S CREATIVE PROCESS BEHIND THIS SHOT
READ SUE'S CREATIVE PROCESS BEHIND THIS SHOT
"Theme two is Canned Goods.
And this wasn't an easy one.
As a food photographer, I often have to set up a scene and take multiple shots focused in different places in the same scene. These are then merged together in Photoshop to give an image that is focused from front to back.
Once you get in close, the depth of field you have to work with becomes very shallow, no matter what your settings are. So this is something I have to use quite a bit. And I wanted to use that in this theme.
So I thought of a few possibilities before this one became an obvious solution and I decided to put my kit in a can. Strange times, so why on earth not? So I set up the empty can which I already had at hand in the studio, I'm so, so pleased the studio was at home, then I placed beans to each side with lighting above and beneath the tins. I then took a series of images, one focused on the very top rim of the tin, one midway inside the tin, one at the base of the tin, and another focused on the beans.
These were adjusted in Lightroom before being merged together in Photoshop to get the final Tins scene. I needed to change the lens for the next one and then I took a few shots and my kit before finding the arrangement I wanted.
Then I needed to cut them out as they were on a white background and obviously they're sitting on a tin one now, so I cut them out and then that was added to the finished tin shot and positioned in place to create canned goods.
Hope you like it, I really enjoyed playing around with this one".
PHILLIP
LISTEN TO PHILLIP'S CREATIVE PROCESS BEHIND THIS SHOT
READ PHILLIP'S CREATIVE PROCESS BEHIND THIS SHOT
"Okay, this photograph is, obviously this is a little bit more staged.
I do wanna say I think most of my work, you know, at home around my kids and wife and documenting us and our lives, it's fairly unstaged experiences. I mean, I do the best I can to get out of my own way and let myself be creative.
But this was more staged, obviously, and the story behind this photo is that, you know, I'm more worried than my wife is about, like food during this crisis and this tragedy, and just being able to take care of ourselves, right?
Like she'll go to the grocery store and buy all the normal stuff come home, no big deal.
Well, like the one time that I went grocery shopping, for some reason, I got all the normal stuff but then I decided, while I was walking down the soup aisle I was like, you know what, I'm gonna get like 20 packs of Top Ramen, and then we'll be okay, you know as it made me, it gave me this sense, this confidence, as long as we had like these 20 packs these, 20 packs of Top Ramen is not gonna help anybody.
It's just funny. It's just hilarious thinking back on it, and I came home and she just started laughing right away at me and she's like, "Oh my gosh, Phillip "you're losing your mind." And she's right."
AND ME
LISTEN TO MY CREATIVE PROCESS BEHIND THIS SHOT
READ MY CREATIVE PROCESS BEHIND THIS SHOT
"It was important for me to make fun of the crazed human behaviour that we've seen as a result of hoarding. And I wanted to do that in a way that personified the cans, I wanted to meld them with the human form.
And really what I'm trying to say is, who are we as an evolved species, if we hoard vital necessities for our family at home, while disregarding the rest of our neighbourhood, our community and ultimately the wider species?
Well, I think that this makes us these devolved troglodytes, who have been so brainwashed by commercialism and have become so distrusting of each other as a product of continual negative news spin.
Let's face it, give it a couple more decades, and we will have become so consumed by our precious things that they will have somehow creepily melted into our very human form being. We'll go round looking like this and saying stuff like,
"No, that's mine, not yours," on repeat,
till human life as we know it is nothing but a horrible soup of devolved canned good hybrids, fighting over the last baked bean."
WHICH IS YOUR FAVE?
Be sure to let us know in the comments below which canned goods photo was your favourite and why?
Or vote here
MY FAVOURITE FROM THIS LIFE IN COVID-19 THEME – CANNED GOODS
Here's my favourite fave. Fab work Sue. I felt like I was sucked into an industrial vortex when I first saw this shot. All of us in this #CreativeContagion challenge instantly noticed just how technical this shot was. You can really see your precise skill when it comes to food and products! Bravo!
LIFE IN COVID-19 QUARANTINE THEME 3 – THE APOCALYPSE
GEORGE
LISTEN TO GEORGE'S CREATIVE PROCESS BEHIND THIS SHOT
READ GEORGE'S CREATIVE PROCESS BEHIND THIS SHOT
"We're conditioning this generation of youth, his generation to avoid people and it's something that weighs on me daily.
He understands why we have to do what we do in order to not get sick but it doesn't mean that he's gonna be okay and that's something that really worries me.
You know, this piece sort of captures that sense that we're trapped, where we're held prisoners within our own home. I mean, granted, I did have the benefit of having a baby gate up. I also have a 10-month-old, but for the most part, you know, he's, Chris is, this amazing little boy that does not deserve to be trapped like this."
SUE
LISTEN TO SUE'S CREATIVE PROCESS BEHIND THIS SHOT
READ SUE'S CREATIVE PROCESS BEHIND THIS SHOT
"The theme three lockdown.
I thought it'd be fun to gather up some things that could be crucial during the lockdown, at least to me.
The first one is the garden, I feel so blessed that we have one to escape into so the watering can trowel into the gardening bits and pieces are there to represent the gardening I'm intending to do. Do note I said intending.
There are books as books are crucial, so I've chosen a gardening book and a food styling book. The image was timed to coincide with the golden hour which for photographers is really quite special, so that's in there too.
I thought I'd better have a loo roll because of all its mentions in the press that had to be part of the ensemble really didn't it? Along with our one and only face mask which is pretty ancient, and a jar of hand gel which has also probably seen better days.
Despite lockdown, because my studio is here at home with me I'm still working, so I also have gin cheese and piccalilli from some fab clients here who I'm still doing work for namely Durham Distillery, Geordie Gin, Doddington Dairy and Calder's Kitchen so it's there purely for artistic reasons, although I am looking forward to enjoying it at some point too.
The laptop and camera represent the work part of me too. The evening dress and hat and wellies are there to demonstrate that no matter how tough things get, you have to look for the good and to create some fun and enjoyment in life wherever you can.
Tomorrow, isn't a given and we can't pull back, so make the most of today."
PHILLIP
LISTEN TO PHILLIP'S CREATIVE PROCESS BEHIND THIS SHOT
READ PHILLIP'S CREATIVE PROCESS BEHIND THIS SHOT
"The third theme was The Apocalypse or lockdown. What I like about photography is I think most of the work that you see, there's much more behind it, there's a story behind it, and in this regard, like half of the photo is dark, and I was shooting it through a wall of pill bottles.
And that's because prior to this moment, like all three of them were really sick. They had gotten at one point up to like 103-degree temperatures and that's rare for our family and also like I didn't get sick, I didn't show any symptoms, at least and that's also really rare.
But I like this because for me it was these two perspectives. There's a very dark side of this that is different for all of us, but it's dark.
And then there is also a very bright side of this experience. We've seen so many good stories. So many interesting new developments that are positive have come from being stuck together."
AND ME
LISTEN TO MY CREATIVE PROCESS BEHIND THIS SHOT
READ MY CREATIVE PROCESS BEHIND THIS SHOT
"My idea of The Apocalypse.
When thinking about what the apocalypse looks like to me, I was also trying to tie this in with the idea of how we're all looking right now and if this is the apocalypse. What would it look like?
Further in the future, if there was a future, how does it all look on a mass scale? And then that led me to think about how there's no denying that how we're all looking right now. What we're wearing has been strangely democratised in the last few weeks.
We've all collectively started donning these latex gloves. A lot of us are wearing these face masks, and I started thinking about how that could be a prediction of how it's gonna work its way into the fashion world. Hopefully, there will be no apocalypse, and potentially this could really happen.
So here you can see my beloved Viking Thom. He's styling out his streetwear combined with a beard mask on a desolate apocalyptic beachscape. We've been toying around in the last week while I've been pulling this episode together. What fun fashion voiceovers would match the shot. So here is an idea for a fragrance line.
"Odin's Apocalypse, pour Homme, slay the infected".
Or what about this for a fashion line,
"Latex Luxe, the new apocalypse menswear collection brought to you by the United Nations spring, summer 2020 collection, <whispers> wear it, survive".
…And that's how nutty it's getting in my household these days."
WHICH IS YOUR FAVE?
Be sure to let us know in the comments below which apocalypse photo was your favourite and why?
Or vote here
MY FAVOURITE FROM THIS LIFE IN COVID-19 THEME – CANNED GOODS
This one's my fave. Well done Phillip, I really like this one best. The composition is exactly bang-on with your narrative. The light meets the dark times of Life in Covid-19 quarantine. Beautifully shot, beautifully portrayed.
INTRODUCING THE #CREATIVECONTAGION LIGHTROOM PRESETS COLLECTION
To celebrate the first-ever Creative Contagion here on Mwah TV, I've created a thematic and timely Lightroom presets collection called #CreativeContagion.
Do you wanna take a look?
This presets collection includes four different settings. They all match the mood and themes that we have used in this #CreativeContagion challenge.
THE LOO ROLL CANDY MOUNTAIN PRESET
For this preset, I contributed the ideas of living like an old frontier woman. Sitting on my porch with my pipe and my gun singing Big Rock Candy Mountain. To bring this concept into current days I added tonnes of soft loo roll inspo.
That's right I'm poking fun at all the panic buying we've experienced around the world during Life in Covid-19 quarantine.
MAD MAX SELFIE
And here's a quote from Mad Max 2. I can't really do The Toadies' voice but here goes.
"Greetings from the Hummungus!
The Lord Hummungus!
The warrior of the wasteland, the ayatollah of Rock and Rolla!"
…AND IN CASE YOU HAVEN'T SEEN IT
I first saw Mad Max when I was about 10. I've been a huge fan ever since. I even visited one of the locations in the Aussie Outback.
Imagine any of the desperate fuel stinking characters stopping for a moment to shoot a selfie. This is what I think it would look like.
SCREEN TIME SQUARE EYES!"
I'm hearing so much on TV and online of people joking about how their screen time report stats have shot up since life in Covid-19 quarantine started. I was inspired by that. The gritty feeling you get in your eyes that ever so slightly blurs your vision from far too much time in front of a screen.
With a blue light tinge on everything.
ZOOM-BOMB BANG!
I know that most of you watching this episode will probably be used to having Zoom meetings every week as a key part of running your business.
Just last week, Zoom introduced an extra security measure. A password is now added to entrance into a virtual zoom meeting room because people were zoom bombing meetings.
Like trolling meets those noisy people we have all endured in an office scenario.
I wanted to get the exact blue from the Zoom logo in this preset.
Do you recognise it?
SHARE YOUR RESULTS WON'TCHA?
If you decide to use the #CreativeContagion Lightroom presets on your Lockdown selfies, then I want you to make sure that I can see them on social. So make sure when you post any of these final images online, you use #CreativeContagion, and tag me in them by all means for a little bit of love and a live crit from me as well. My way of helping you capture your Life in Covid-19 quarantine.
WANNA JOIN IN WITH ANOTHER #CREATIVECONTAGION CHALLENGE?
If you are a fellow creative and you would like to make something inspired by current Life in Covid-19 quarantine then I would love to have you on the show, and make sure we can showcase your magic sparkles.
If you know a creative business that is struggling as a result of COVID-19 then please do share this call for submissions with them to get involved. The themes may be modified, you do not have to be a photographer. We will be collectively inspired by Life in Covid-19 quarantine.
You can register your official interest in this here.
GET PREVIEW ACCESS TO MORE MWAH TV
Subscribers to my Annals & Apertures newsletter get early access to every episode of Mwah TV! Sneak previews on what's going on in my business AND exclusive special offers. If you'd like to join this beloved group of creatives, entrepreneurs & rock stars, just pop your details in here, I'll take care of the rest.
Annals & Apertures: The FREE Subscription
Weekly Tips & Pointers.
Regular Inspiration & Trends Analysis.
Exclusive Special Offers. All delivered direct to your inbox.
Fully customisable. Update your personalised subscription choices at any time.
You're already part of The Beautifuls. If at any time I can make your Free Subscription any better, please let me know: laura@laurapearman.com