WATCH THIS EPISODE OF MWAH TV ABOUT LINKEDiN PERSONAL BRANDING TIPS
It's all abut Linkedin Personal Branding tips this week with another carefully selected Cocktail Correspondent. Louise Brogan from Social Bee Northern Ireland.
LOUISE: In this episode of Mwah TV it's me, Louise Brogan, from Social Bee Northern Ireland! Laura has asked me to be her guest cocktail correspondent this week and we're doing a fully virtual episode recorded from here in Belfast.
LAURA: To here in the North East of the UK!
LOUISE: Stick around to see me sharing my advice on Linkedin Personal Branding Tips.
I've just seen @laurapcreative and @socialBeeNI chatting about #Linkedin with a Pink Gin in a Tin! #MwahTV
Click To Tweet
MEET LOUISE BROGAN!
LOUISE: If you have always wondered how to reinforce your personal brand through Linkedin then by the end of this episode you will know how I do this for my many clients around the world from Social Bee NI HQ.
I've been in business for seven years now. In the last 18 months, I have niched down to help entrepreneurs and business owners who really want to understand how to use LinkedIn to win business.
LINKEDiN WITH LOUISE PODCAST
I have my own podcast called the LinkedIn with Louise podcast, which you can subscribe to, and if you like it, leave me a review through the link that Laura is going to give you now.
HOW WE MET
LAURA: I absolutely will do that Louise, and don't forget to tell everybody how we met.
LOUISE: How could I Laura? We met up online at Andrew and Pete's Atomic membership.
and we do these monthly calls (called Board Room Meetings) with the boys, and you just pop out of the screen Laura. I mean, how could anybody not befriend you with your lovely friendly face? And we connected in messenger and we've taken it from there, which is awesome.
LOUISE'S COCKTAIL ACCOMPANIMENT
LAURA: And before we kick off Louise, why don't you tell everyone what cocktail you've prepared to accompany your correspondence this week?
LOUISE: So today, I have mixed, well, I'm a complete cheat because I have a busy life. I've three kids, a dog and a business, so actually, I buy it pre-mixed. My favourite, pink gin in a tin, I mean it rhymes, who wouldn't love that?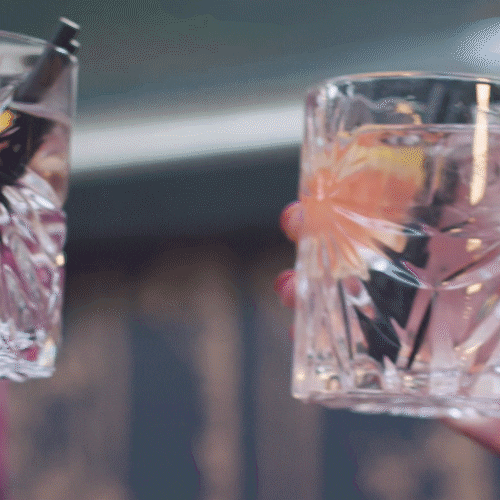 And I've made it by purchasing it, and pouring it into a glass and adding a lovely straw. I do actually have fancy gin glasses, but you know where are they? They're in the back of the cupboard. Any glass will do.
LAURA: Simple, classic, and absolute perfection. I've made one too. Cheers, babes!
LOUISE: Yes sláinte Laura! Let's drink up!
LINKEDiN PERSONAL BRANDING TIPS
LAURA: So I want to talk to you about LinkedIn personal branding tips. Now I know you have a few top tips that you're going to share with us later on in the show this week, but I want to get started on if you're a business owner who has a personal brand how should your bio look when we land on that page?
LINKEDiN PERSONAL BRANDING FOR ENTREPRENEURS
LOUISE: So, personal branding on LinkedIn is really important. And the tips that I would give Laura are actually when you are using LinkedIn as a personal brand and you're using it to raise your visibility and you're using it to really
attract your ideal customer or client to you, the big tip is…
don't make the bio or the about section about you, make it about the person that's reading it so that when they read it, they feel a connection to you and they want to reach out and connect with you.

I know that last week on the show you did an episode all about personal branding management, so do go and check that out guys. It really does relate to this.
But I think where a lot of people possibly fall down a little bit on their LinkedIn, is that they use it as their online resume or CV.

And what we really want to do is to really highlight why people should work with you as opposed to your career history and your life career history on there instead.
LINKEDiN PERSONAL BRANDING FOR EMPLOYEES
LAURA: And this leads me on really well to my next question.

So we're all quite aware that personal branding as an approach is becoming quite trendy in large organisations. They're trying to impart responsibility across the workforce and encouraging each employee to "take a personal brand approach" in the way that they develop their career.

How then does a LinkedIn bio change when you're trying to take this approach as an employee in a large organisation?
LOUISE: So, it is completely different. If you are approaching LinkedIn as somebody who wants to raise their personal brand within the organisation, maybe you want to find a mentor, maybe you want to raise your visibility because you want to increase your chances within your career, either in your industry or in the organisation you're working in, then…
your profile is written completely differently and how you can reflect your personal brand in your profile is by highlighting the things that you are actually passionate about, but relating them to what you do in your career.

This is not a one-size-fits-all platform guys.
LOUISE HAS A FREEBIE FOR YOU!
I actually have a free download that would help you with understanding what goes where in your LinkedIn profile.
LOUISE'S 4 TOP LINKEDiN PERSONAL BRANDING TIPS
LAURA: Okay so, let's hear these top tips then Louise.
LOUISE: So, the best advice I can give you on how to use LinkedIn is to think of it as having four pillars, really.

So, if you only focus on one pillar it's not gonna work for you, you've got to think
about all four together.
PILLAR ONE – YOUR PROFILE
So, those are number one, having a really good strong LinkedIn profile. And that means a fully filled out profile that if you are in a career, it's going to help people who are looking at you in terms of career progression.

If you are a business owner or entrepreneur, your ideal client's gonna read that and think, "Yes, this is somebody I want to reach out and connect with and know more about."
PILLAR TWO – YOUR LINKEDiN CONTENT
The second pillar is understanding what kind of content you should be sharing on LinkedIn. So, I work with so many different kinds of people. I work with corporate organisations, I work with business development managers, and I also work with entrepreneurs and this really differs for every single client that I work with, which is what I love about what I do because you get to personalise it with every different kind of person that you work with.

And so, the content should really be showcasing your knowledge and expertise but in a way that helps the people, you're connected to.

Rather than broadcasting out how amazing you are, or what you've been awarded for, or what you've spoken at, use your content to really help the audience and the network who are connected to you and showcase how you're helping people as well.

An idea might be, to run a poll, or to ask your audience questions that they engage with, but in a way that highlights and showcases your knowledge as well.

So, it's a little bit tricky to get used to, and that's some of the work that I do with my clients.
PILLAR THREE – A GENUINE NETWORK
Pillar three is building a genuine network around you.

So, I have got the most fascinating people in my network who reached out to connect with me because of the things that I've done on LinkedIn.
I have a whole stream of women from the UK film and TV industry for example,
and because I did a webinar for them recently, but I also have the European, Mid-East and Africa partner for Microsoft who contacted me because I've written for Social Media Examiner all about how to use LinkedIn and the
things that you can use on LinkedIn company pages, and she reached out and connected with me.

Down to the ex-cyber security head for the UK.

I mean, it's just all about building the network on LinkedIn that you want to connect with, that makes it a joy to go to LinkedIn, okay?

And if you're going what?! It's not a joy to go to LinkedIn, if you build a network full of people that you are interested in, they're interested in you, you have great conversations it actually makes it the platform that you like interacting on with people the most.

And also, it's far easier to get interaction and engagement on LinkedIn because so few people are actually posting anything on there at all.

So that's another little tip.

If you actually get out of your own head and start posting content on LinkedIn, you're actually in the top 1% of the people who are using LinkedIn which is astounding really.

And means that you've got really wide open space to get yourself out there, get noticed, share your knowledge and expertise.
PILLAR FOUR – USING MESSENGER THE RIGHT WAY
And the fourth thing then is Linkedin messenger. And I am a huge advocate of
sending a connection request with a personalised invitation because you are opening up a conversation with the person you are connecting with.

Which for me has led directly to people booking sales calls, and having conversations, recommending people to me, all because we are connecting within the one to one messaging space on Linkedin and not out in the newsfeed.

When you get used to using Linkedin and using it to market and talk about what it is that you help people with and doing that by serving others in your Linkedin content you will find that people start connecting with you and asking you, "Can they find out more about your products and services?"

What we don't want is for you to connect with somebody and immediately send them a sales message, that is not what it's about.

It's about building relationships,

and that is the key to success on Linkedin for me.
So those are the four things,
having a good strong profile,
understanding what kind of content is gonna work on Linkedin and creating a strategy around that content for you.
Building a genuinely interesting and valuable network around you, (which does not mean, having 100,000 followers or 30,000 followers). It means building a small, but mighty network of people who are interested in you, and want to work with you or have friends colleagues who may want to work with you and hire your services.
Understanding how Linkedin messaging service works to your advantage and how you can turn those connections and followers into buyers and sales, which is what we all really want at the end of the day.

So on the LinkedIn with Louise podcast, I actually dive deep into what these four pillars are.
THE LINKEDiN PERVS ISSUE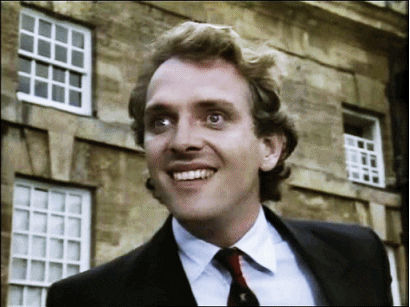 LAURA: Now, you and I have had this discussion together offline, and I think it's worthwhile us bringing up. I really loved your response to it when I asked you this.So, I wanted to ask you now in a public way on the show this week. One of my personal brand themes is that I'm a proud feminist.

I am really passionate about making sure that the way I do business helps our younger generations of females raise up with more confidence and more power.
HOW I HANDLE THIS
Now, when I get hit on Linkedin by an absolute perv, I personally handle this with my personal brand in mind. I actually have a copy and paste reply that I send to somebody when they're trying to talk to me as if we were on Tinder, and not on Linkedin.
And then if I find that they're part of an organisation, I will report them to the HR director for gross misconduct of the organisation that they work for.

I think for me, that's on-brand.

Have you got any top tips then Louise today on how modern females… and I think it is mainly females that receive these types of messages, particularly on Linkedin.

What's your advice on how we should be handling this?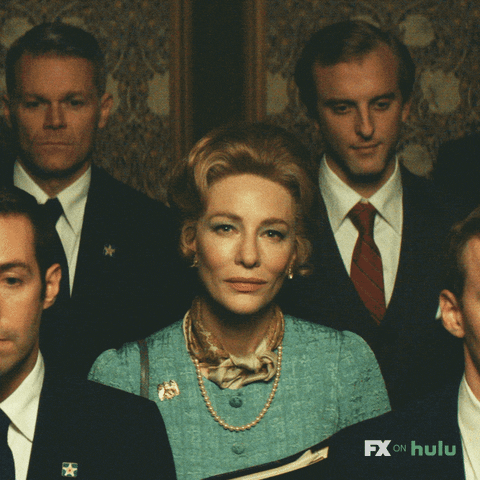 LOUISE: Laura, I feel that everybody approaches this in a different way and you and I approach this differently.
HOW LOUISE HANDLES THIS

I am a raging feminist as well, but, I don't engage with that kind of person or troll or any form of argument on any of my social media. And it's really interesting because before we were having our cocktail correspondence, I was streaming live onto multiple platforms on social media and I was getting these really gross comments from one of the platforms which I don't normally stream live to, and it's put me off.

And I just think, you know what?

Life is too short to be dealing with these people, they are in their own heads. And if someone sends you a connection request or is abusive or anything like that on Linkedin, honestly, I would report and block them and then just put them out of my mind.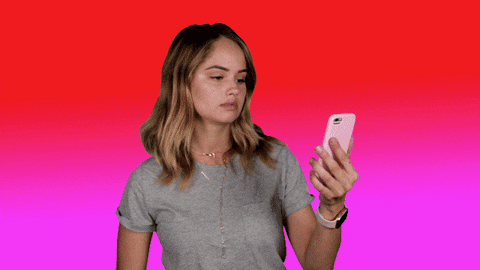 But that is the way I deal with life. I like to focus on the path ahead and don't let these other people distract me from what I know is a brilliant service.

You have a brilliant service Laura!

And if you can cut those people down and move on with grace, then do it. I would rather just not engage with them at all. That is my approach to all of my social media and always has been.
MAKING IT (WITH HATERS)
I remember somebody saying to me years ago now,

"Who are your haters Louise?"
(laughs)

I was like, "I don't think I have haters."
(laughs)

I don't want haters. And some people say
"Oh, you haven't made it until you've got haters."

It's just not my approach in business or online to engage with all that negativity. I just steer away from it. I have had, I've had negative comments on my posts before, people making derogatory remarks. And honestly, my way of dealing with it is just to move on and ignore them.

Let them stew in their own juices.

I know that's different too. It's different for everybody. Everyone take your own approach.
What works for you?

Keep on doing that.
SUBSCRIBE TO ANNALS & APERTURES
Subscribers to my Annals & Apertures get early access to every episode of Mwah TV, sneak previews on what's going on in my business AND exclusive special offers. If you'd like to join this beloved group of entrepreneurs, just pop your details in here, I'll take care of the rest.
Annals & Apertures: The FREE Subscription
Weekly Tips & Pointers.
Regular Inspiration & Trends Analysis.
Exclusive Special Offers. All delivered direct to your inbox.
Fully customisable. Update your personalised subscription choices at any time.
You're already part of The Beautifuls. If at any time I can make your Free Subscription any better, please let me know: laura@laurapearman.com