MEET MY CLIENT MICHELLE LUCHERINI!
Michelle has been in business for herself for over 2 and a half years now. She had an impressive career in sales and marketing and helped develop and deliver training to a range of different organisations before taking some time out to raise her two girls. Following this, Michelle decided she wanted to use her years of experience in analysis and strategy to help other entrepreneurs.
She now has a wealth of clients and is in her dream position where she can select new clients by an application.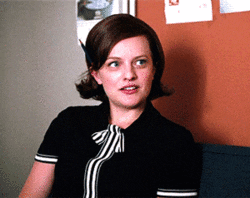 HOW WE MET
I first met Michelle at a co-working event.  I told her that I thought she looked a little bit like Elizabeth Moss (I was deep in Handmaids Tale at the time).  As soon as we connected on social media my cousin got in touch to say that she was really good pals with Michelle and that I should work with her wherever possible.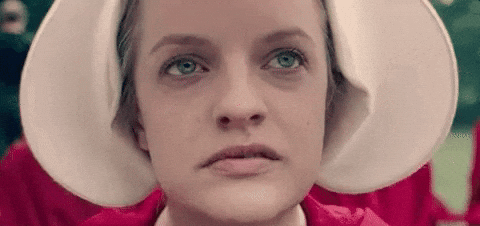 THE TURBO HEADSHOTS PLANNING
I began working with Michelle to help me out on the strategy side of my marketing late in 2017. Since then we have developed a great working relationship. She compliments my haphazard creativity with her systematic logic. It's the perfect cocktail!
We discussed headshots for Michelle at the beginning of this year and agreed that late summertime would be the right fit for our combined schedules as well as for the right look of autumnal trees in her headshots.
MICHELLE'S NATURAL HEADSHOTS WISH-LIST
Whilst Michelle is logical and loves an analytical approach to working, she has a really strong sense of intuition too. Michelle loves helping different businesses to grow from seedlings to mighty oak forests and this is the basis of her personal branding. She often says that if she does her work right, it should feel like a natural progression, and growth must always be the result.
From this foundation, we agreed on capturing the following key points in Michelle's Natural Headshots.
NATURE & TREES
It was quite clear we should head to some trees to shoot together. Michelle had picked out some treescape shots from Pinterest that she wanted us to use as inspiration. As soon as I saw them I had some different ways we could use them for many setups.
RELAXED APPROACHABILITY
Michelle's personal style is not too fussy and effortlessly chic. This compliments her approachability and integrity in her work. I needed to find a way of explaining this through her headshots.
INNER CALM
You meet some people who have a contagious air of calm about them. You are thinking of someone like this right now I'm sure! Michelle has this quality and I wanted to show this through a sense of grounding, stillness and peace when we shot together.
MICHELLE'S TURBO NATURAL HEADSHOTS SESSION
The beginning of autumn is one of my most favourite times to shoot here in the UK.  With low light and that crisp stillness in the air which for Michelle's session worked perfectly. 
NATURAL HEADSHOTS IN PLESSEY WOODS, NORTHUMBERLAND
It felt fitting to head to some woods where I used to go to big family picnics with my cousin on this session. With a family connection, it was my little way of bringing Michelle officially into the clan.
We picked a really quiet time of day to shoot where the sun wouldn't be quite at its highest. I really wanted to get lots of low sunbeams shining through the trees, and I knew Michelle felt a little self-conscious about having her shoot, so this time ticked all of the boxes.
Michelle's brand and the wider business concept is all around helping fledgeling businesses grow in the right way. She loves supporting creative business owners (like me) to build their empire. This takes a LOT of weeding out the not so strategic ideas and encouraging growth by watering the ones that can become great big money trees.
I'm just reading the latest Michelle Lucherini Natural Headshots blog post in the woods. I too have a natural-based brand @laurapcreative
Click To Tweet
Michelle's clients are spaced out all over the world. She generally works in a bespoke fashion to suit each of her clients' needs. From an analytical strategy and marketing measurement to delivering specific campaigns. The flexibility in her style of work brings her beautiful freedom to test her skills in lots of different ways.
MICHELLE'S EDIT & RETOUCH
Michelle chose to upgrade her service so that she could have input on which pictures went within her final collection.  We both had a clear idea of what she needs right now for her marketing message, but it was important to work on this bit collaboratively so that Michelle had enough diversity in her shots to get the most out of her session. 
We worked on a special colour balance in Michelle's edit. I really wanted the lush green of nature to be as dynamic as possible in the final work. We pulled out greens and cyans which now compliment her nature branding perfectly.
THROUGH CLIENT EYES
I asked Michelle to tell you about the Turbo service.  Here's what happened:
WHAT ABOUT YOU?
If you want to make sure your headshots work in tandem with your carefully thought out branding, then honey, we need to talk!
GET SOME MORE INSPO
You can head directly to my Gallery to see more of my clients' results and get ideas for how you would like to shoot with me for yourself.
DOWNLOAD THE LATEST GUIDE
If you are a details kind of person, you need to know how my different services work. This is the brochure to download for all that jazz.