OLD ACQUAINTANCE GUILT
I don't know about you, but that dreary dirge of Robbie Burns' old poem sends me into a depressive tailspin at the strike of midnight. I really hate New Years and most of all New Years Resolutions.
Maybe I have had a past life as a WW1 Soldier (it was big then), or maybe it's my upper millennial ears.  They have evolved past the enjoyment of such a dour song.  Written originally in the 1700s.
I'm here this time to share that pondering about levels of acquaintances, and whether or not I ought to feel guilty about forgetting them or not is NOT on my list of priorities this January.
Here are some of my misgivings about why New Years Resolution traditions turn me into a right ole sourpuss. Here is my run down.
A-CHOO! LET'S PARTY!
The last time I dropped big money on "celebrating" the passage of time for New Years was at the millennium. Remember all of that wild Y2K fear? It was the time of partying hard for me as an 18-year-old. Dancing it up with an alcopop in hand was the way we did it back then.
Y2K PARTY EPITOME
It was going to be "Big". It was going to be a time in my life that I would really know I was part of something.
I felt like this:
MILLENIUM REALITIES
I dropped £20 of my carefully saved-up Millennium money on getting access just to the street next to the clubs I'd be partying in. We all got these lil wristbands made our peace with the price and felt so sure it was going to be "epic".
I had one drink as the queue was 8 deep to get served at the bar and prices had been doubled.
Flash forward a couple hours for the strike of the big clock over the Tyne in Gateshead, we stood outside in -4 degrees shivering in anticipation. Forced smiles to hide the chattering teeth.
Blue skin does not go well with a white Capri pant and boob tube outfit. What was I thinking!?
It was like this!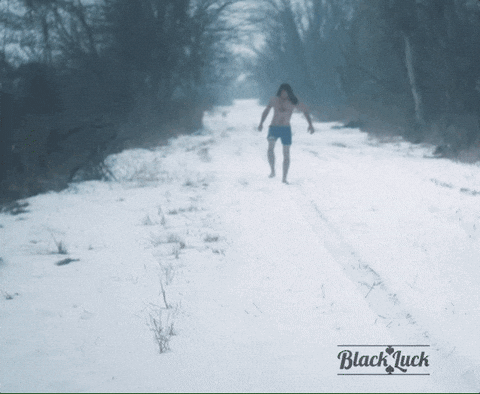 Followed by a 2-hour wait for transport home, I am still sure I was bordering n hypothermia. This is my main memory of the "Epic" Millennium.
LIVE LIKE A NUN FOR THE NEXT 30DAYS!
This crazy sentiment has never made any logical sense to me.  I have a clear memory of being at a New Year's Dinner listening to all the grown-ups talking with guilt and shame about eating less and drinking less BEFORE GETTING THE BILL.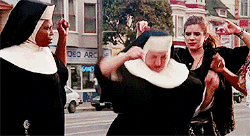 GO DRY FOR A MONTH!
The one time of the year we happen to have a surplus of mixers and alcohol is in December and January. Why would I leave it there? Sure, we dial it back in my house once we know that we need to be up and fresh the next day. But sit in misery looking at a well-stocked bar during the darkest nights of the year just doesn't make sense to me. To refer back to the dreaded durge:
"And surely you'll be your pint-stowp,
And surely I'll be mine,
And we'll tak a cup o' kindness yet. For auld lang syne!"

A Stanza from Auld Lang Syne

A Stanza from Auld Lang Syne
I'm not going dry in January either
Click To Tweet
STOP EATING! GET THIN!
It has taken me a long time to be truly honest with the pressure I put myself under at New Year when it comes to weight. For me, this ties in a lot with New Years Resolutions.
I am now brave enough to declare the following:
I love food.  Christmas food and winter warming foods are some of my all-time favourites!  I'm at peace with the fact that we eat around 7000 calories (National Average) at Christmas dinner. 
I understand that consuming the best part of a week's worth of calories is going to affect the scales. I'm prone to being down with the lack of sun at this time of the year so feeling deprived and hungry in the midst of hibernation time is a great recipe for gloomy times.
If I feel sluggish from over-indulgence, I add hot spice to my dishes, stay hydrated, and calm down.  Excess cheese-eating has this effect on any human body.  It diminishes when the cheese is all eaten up, not THROWN away.
We throw away 2 Million Kilos of Cheese in January in the UK. I'm eating mine instead.
Click To Tweet
If I feel low on energy, I will go to the gym to feel revitalised and stretched out.  But I'm not ever going to beat myself up for gaining a few pounds at this time of year.  Let alone expect to live life as an 80's aerobic extra during the whole of January.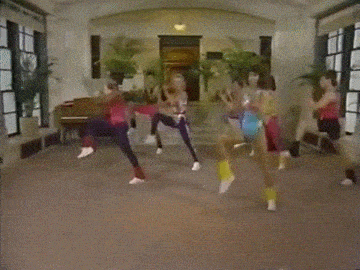 PLAN WITH LOTS OF FORCED ZING THEN BRAG ABOUT IT!
The very last thing I want to stress about is planning and coming up with fresh ideas and goals in January.
The darkest, coldest time of the year just doesn't fill me with inspiration and joy.
KISS IT GREGORIAN'S!
Whilst the rest of the world subscribes to starting fresh planners and making unreasonable demands on their reduced creative juices, I allow myself to work to a much lower standard instead of getting swept up with New Years Resolutions,
Again, it has taken me a lot of reflection to figure out that I don't have to jump on this New Years Resolutions band waggon. Here at Peary HQ, we ensure all forward planning is completed before the Christmas break begins. Right now, we have some clear-cut tasks to get through in January, but as this is also a seasonally quiet time for the business, I feel content that I'm starting work a little later and finishing up a little earlier compared to the next 11 months.
6 MONTHS TO PERFECT HEADSHOTS
Planning your perfect headshot session needn't be a last-minute rush filled with stress and a subsequent breakout that makes you feel at 50% on shoot day. The trick is to get on it early and plan it out in line with my years of honed project management skills.
To access my free guide on how to rock your headshots in June, fill in your details below.
6 Months To Perfect Headshots
Learn all my project management tricks of the trade to pull off a fabulous headshot session in 6 months stress-free.
It looks like you already have my Free 6 Months to Perfect Headshots Worksheet. Nice One!
KICK IT PAGAN STYLE?
The first full moon of the year is the cold moon on 21st January. It is not until the Quickening Moon in February that the Pagans start focusing on plans for the year ahead.
This makes a lot of sense to me. Think about how much more natural light we begin to see and the surge in energy we feel as a result. I think it's up to you to decide if an altered calendar is going to give you the anxiety feels.
ENTREPRENEURIAL PRESSURE GOALS
A lot of my business pals have shared with me just how down this time of the year makes them feel. The season to plan and set goals can bring on a lot of comparison-itis and trigger imposter syndrome.
BASE IT ON YOUR PERSONAL STATS
Making unreasonable goals as New Years Resolutions is setting yourself up for failure and feeling the exact same way this time next year when you didn't hit the high bar you set yourself.  I'm all about working hard to achieve considered goals this year.  Everything we are shooting for in 2019 is based on factual numbers and careful measurement that converts itself into achievable ambitions.
So do it your way and don't forget to share how you REALLY feel about this time of year.
MORE INSPIRATION?
To ensure you receive more of my ideas, and inspirations you should subscribe to my Annals & Apertures list. I'll send you lots of free tips and give you exclusive queue jumps and the odd special offer. Sign up by filling in your details here.
Annals & Apertures: The FREE Subscription
Weekly Tips & Pointers.
Regular Inspiration & Trends Analysis.
Exclusive Special Offers. All delivered direct to your inbox.
Fully customisable. Update your personalised subscription choices at any time.
You're already part of The Beautifuls. If at any time I can make your Free Subscription any better, please let me know: laura@laurapearman.com