Watch This Episode of MwahTV About Celebrity personal brand Analysis
In this episode of Mwah TV, I'm gathering "inspo" that you can use on your own personal brand creation by analysing Personal Brands from my top 5 celebrity personal brands.  If you feel trapped by your first professional brand, then by the end of this episode, you can see how going personal has made the empires of these well-known people explode.
In true sounds of the sixties style, we'll be doing this with a Pop countdown of some of my fave Empire-owning women!
Celebrity Personal Brand Position 5
I picked Bethenny Frankel. Whose estimated empire is worth $25 Million Dollars.
If you're like me and you have a guilty pleasure in watching any of the Real housewives then you know Bethenny from the New York franchise. A lot of her time building her empire is documented in between the catfights and drama.
From a personal brand point of view, it's very clear to see that Bethenny set out to have a multi-faceted Personal Brand from the get-go. Let's take a look!
There are some interesting little showbiz factoids about Bethenny that you may not already know.
So she was actually a production assistant on "Saved by the Bell" Do you remember that show?

And then she went on to be the PA to Kathy Hilton. Part of her job in that role when she was very young, was to take Paris and Nicky to school.
But moving into how she's built her brand and what I love about Bethenny's brand, is it has the clearest structure of them all today.
She initially was a contestant on "The Apprentice" which was hosted by Martha Stewart. She came in second on that show.
And then in 2008, she started on "The Real Housewives of New York City". She agreed to a "Bethenny clause" and this is now a well-known clause among any of the women in that franchise, but also within reality TV.
The deal was that she was getting paid quite a low amount of money for her appearance on that show, but she managed to make sure that Bravo TV would not get a percentage of any products sold under her name.
So if you're a housewife and you appear in this franchise and you set up a new business, which a lot of them seem to do, Bravo TV is entitled to a percentage of that. Bethenny created the Bethenny clause and she said no, you're not getting any of it.
She has more recently appeared as an investor on "Shark Tank" which is the US version of "Dragon's Den". She comes in and out on that show. And you probably will know if you're a fan of Real Housewives, she set up the Skinny Girl brand.
Now, this was originally the Skinny Girl margarita and in 2011 she sold this Skinny Girl cocktail brand to Beam Global for a $100 million which was incredibly record-breaking.
And it's made her one of the most successful Real Housewives.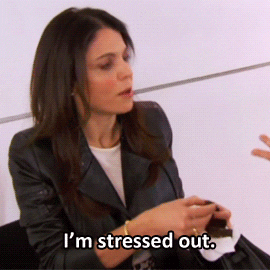 However, she was really clever again with the Skinny Girl margarita or Skinny Girl cocktail brand, because she managed to negotiate that she retained the licence of the brand name for other products. So she has more products in the Skinny Girl range.
Before she went on to build that out, she managed to pop out an amazing eight different books, all based around nutrition.
She's done some fiction as well, and she has a book for her cocktails. She then set up the BStrong a charitable foundation and that was in partnership with Delivering Good.
Cause-Based Personal Brand
Most recently she is doing an awful lot to support PPE production and delivery around America while everyone is still suffering from the COVID crisis. But prior to that, she chartered 50 planes to bring relief to those affected by the hurricanes in Puerto Rico in 2017.
And she documented that as well on the Real Housewives show.
What is interesting about the BStrong brand is she has made it very clear that every single donor gets a full breakdown of exactly where every single dollar that they donate goes.
And she says that this has dramatically spurred people on to want to donate more when they understand the price of a bottle of water or something like that, they understand exactly where their money's going. So they start giving more money. That's one of the secrets she says that's made that so successful.
Let's go back to looking at this Skinny Girl brand though.
She has daily supplements, snacks, face and body products and shapewear products.
So you can see the Skinny Girl she's retained all of these sub-brands within the Skinny Girl brand and Beam has access to just this one element. This structure is so impressive and so inspirational when you're carving out the way that you want your personal brand to work.
Another interesting thing to note here is you can see a synergy between the BStrong brand and the Skinny Girl brand. I thought this headshot matched really well. It also has some of her corporate colours in there which is just a happy coincidence.
But I think this is a really interesting business model to watch.
I don't know if she has any other things in the works, I'm sure she does, but it will be interesting to see if she sticks with this strong, bold branding. And she comes out with different sub-brands.
But what's interesting about this? She's sitting at the top yes as an umbrella, she has different sources of income. She's using her appearances on television to both start, this business, but everything is coherent and really well structured.
Celebrity Personal Brand Position 4
Her empire is estimated to have a net worth of $180 Million Dollars.    
Whilst I am a huge fan of the Gloria sass on Modern Family my personal opinion of this bombshell actress was immediately affected when I saw how she does business through her personal brand.
Let's take a look!
So I want to know if you know that Sofia actually set out to become a dentist?
In the 90s while she was still studying near the end of her degree in that, she was approached to host a show in Miami. And this then opened up her career in movies and TV.
Throughout the 90s she hosted several different shows on the Univision Network which is a US Spanish network. She appeared in some different movies and then she landed her spot on "Modern Family" in 2009, which was something that you probably know her best from.
In 1994 however, while she was doing a little bit of TV, she co-founded Latin World Entertainment.
And she co-founded that with a former music manager and they set out to represent Latina talent much better.
It's something that's hugely underrepresented in Hollywood.
So Latin World Entertainment takes care of marketing production, and new media, which is a really interesting element to remember, as well as talent management.
Personal Brand Affiliation Example
She then started securing all of these high-paying sponsorship deals.
So she's been sponsored to promote all of these different brands;
Comcast,

Head and Shoulders,

Quaker,

Covergirl,

McDonald's

and Cerveza Aguila
and they were really lucrative deals. But what is really interesting to know, and this is where this ties in a little bit to the experience, she's clearly picked up through the Latin World Entertainment.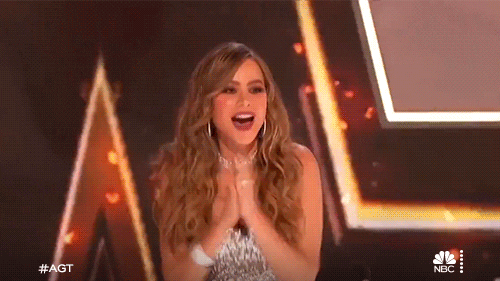 Is this deal with Ninja Coffee Bar.
This is a coffee press like a coffee device and it's sold on QVC. It's priced at $179, but the deal that she cut with them about this is it's licenced-based. So she was able to secure a percentage of all sales. Now, when this brand launched in 2019, they moved over a million products in the first eight months. And a percentage of that was significantly larger than the very high one-off payments that she got from these brands that you see on the left.
She hasn't stopped there though. And this is where the personal branding element comes in.
She set up Sofia by Sofia Vergara. She has jeans and basics or underwear and basics that you would expect to see in Walmart. So she has done a deal with Walmart and they distribute all of her clothing products.
Now 10% of her underwear sales are donated to the Seven Bar Foundation. And this is a foundation set up specifically to help economically disadvantaged women, become entrepreneurs through micro-financing. There's an element there of influence for good. She also has a fragrance line and I've just been looking up some eyewear stuff that she's now promoting as well.
What's really interesting about Sofia's personal brand, is you can see, she's used income, well, initially she has her talents, but then she's used the income that she's created to build this personal brand and association with influence for good.
And from 2008, it's a regular annual thing. She is the highest-paid actress on TV.
She's using all of those profits to build up her personal brands, and then she's skimming off the top of those, the money generated there to help other people build their influence for good.
Celebrity Personal Brand Position 3
I picked Reece Witherspoon. Her empire is estimated to have a net worth of $200 Million Dollars.
There are no flies on Reece. She actually gives Elle Woods a run for her money in my opinion. Let's take a look at how her personal brand looks!
So age 14 is when she did one of her first movies, which was "Man in the Moon". And these are some of my other favourite movies that she did from the 90s.
After securing some awards and some recognition, she was then given the global ambassadorship for Avon, quite a big deal there. And then after that, as she's getting older and noticing that she's not booking as much in Hollywood, she set up Hello Sunshine.
Being the Change You Want To See
Reese doesn't have her own personal brand per-se, but this is the business that she's founded. And Hello Sunshine is a production company where she knows she can star in films that she's proud of. And their overall goal is to shine a light on female authorship and agencies.
So as a result of that, she recommends books by female authors and podcasts that are fully produced by women. This generated a speaking tour where she spoke about the business that she's created, she has a book club. So you can go and see all of the books that she recommends. She does that once a month. And you can also subscribe to a Hello Sunshine newsletter.
You will probably know "Big Little Lies" from the TV with HBO.
This is produced as well with Hello Sunshine. And she recently starred in a really good movie about "Cheryl Strayed" which was "Wild" based on her book.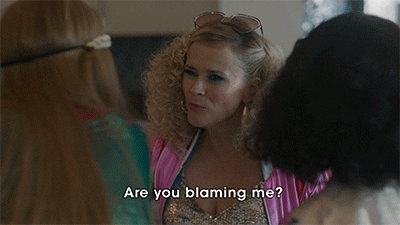 She then set up a whole other business under a whole different brand.
Draper James is her American themed clothing line, and she describes it as being steeped in Southern charm. She has five different physical bricks and mortar retail stores all over the US. What I love about this brand is it's very independent.
So when we describe an umbrella brand with different brands sitting under it, this is a great example to think about.
Fancy A Chat & Cocktail Together?
If you'd like to have a chat with me on this when it comes to your business, then why not book yourself in for a FREE no-obligation Cyber Cocktail?
It's B.Y.O. and I do my very best to agree on 3 clear and manageable actions to take forward on your own or with more of my help.
To find out how it works and pick out your time, click here.
Celebrity Personal Brand Position 2
I picked Serena Williams. Her empire is estimated to have a net worth of $200 Million Dollars.
I'm the kind of tennis fan who will join in watching if I'm with an avid fan. Along with being one of the world's best athletes of all time, Serena has an immense empire.
Let's take a look at how her personal brand looks!
Along with being one of the world's best athletes, Serena Williams has created an impressive empire for herself.
What I love about the business and the way that she structured her brand is Serena is quite public in describing herself as very frugal with money despite her wealth, and also quite risk-averse. So this is a really interesting way of structuring a personal brand.
Let's get into it.
You probably already know that Serena Williams is twice as successful as any female athlete on record. And she's made her initial wealth through her incredible tennis achievements, 39 grand slams, 23 singles, 14 doubles, and four Olympic gold medals.
That's generated $93 million of prize money alone in tennis. But what's interesting in addition to that is the sponsorships she secured. And she has sponsorships with the more obvious brands, so brands that have sports supplies or anything relating to tennis, and JP Morgan Chase&Co is always a big brand you'll see when you're watching Wimbledon or any of the other grand slams.
Interestingly though, she is one of the athletes approached by Dr. Dre for the Beats brand. And this is something he did to make his business incredibly successful was the right type of celebrity endorsements, Serena is one of those people.
Bumble is actually part of Tinder. And I thought this was quite an interesting one to be associated with, but that has generated a significant amount of additional wealth for Serena. This is how she's used it.
So she has initially got stakes in other sports. She is passionate about UFC - Ultimate Fighting Champion, and she's a passionate follower of the Miami Dolphins. So she bought some stakes there.
And then she started with some personal brands.
So she has ready to wear clothing brand, which is S by Serena. And she self-funded that entirely. It's ready to wear so it's direct to consumer S by Serena.
And then she went into the more cautious aspect of venture capital. She has another Serena brand, and she has invested in more than 50 startups through Serena Ventures. This was something she set up in 2014.
She likes to focus on mainly women and minority-led businesses, and she's invested $10 million. And these are some of the brands you might recognise. So Noom, (I've just got into using Noom). Daily Harvest which is all about healthy food and Billie which is a razor company. There are so many more interesting businesses that she has added finance to. I think you should go and take a look at her website.
But this is a really interesting way to build out significant wealth, but also using different sub-brands. So she's using her name, but she has these different brands because they pertain to different types of business, as well as using her name and her influence within these sponsorships.
But quite similar to the way that Sofia has built her empire, she's used the wealth that she's generated from her talents and from sponsorship deals to do good with her money, but she's done it in a very cautious way.
So instead of going out there and setting up more and more businesses, she supporting businesses that she thinks deserve the support.
Celebrity Personal Brand Position 1
It had to be the queen Oprah Winfrey!
Her empire is estimated to have a net worth of $2.7 Billion Dollars.
Here is a personal brand that has elements of maturity, but what has kept it so strong and ever-growing is this clever structuring.    
Let's take a look at how the Oprah personal brand looks!
What I love about the way that Oprah has built up her personal brand, and influence and the way that she structured her business, is you can see, it's a very clear cycle. Let's get into that then.
So in 1976, Oprah was a presenter on a TV station in Baltimore. AM Chicago saw her and decided to give her, her own show in 1986, the Oprah Winfrey Chat Show.
This is something I can remember from being a little girl.
And one of the things that stands out to me is this little animation that used to come on at the end, but talking a little bit more about this. She managed herself entirely when she was a TV presenter. So she had no booking manager, publicist, agent or business managers.
Instead, she got one guy Jeffrey Jacobs to handle all of it. She didn't like the idea of giving 40% of her wealth away to all of these different people. So she got this Jeffrey Jacobs on board and he helped to manage it all for her.
She then invested her first money and income from the Oprah Winfrey show into Harpo Studios. She gained complete ownership over the chat show and the entire production of it.
And what again is really savvy is she brought all of the usual external teams into internal divisions. So she developed a Harpo division for marketing, production, for post-production.
This created a very self-sufficient and unique model. She had complete control of when she created her content, but what's interesting is she developed this production company into a conglomerate where Harpo could start creating movies and other shows as well as her own.
While she was doing that, she also got a role in "The Colour Purple". This was a movie in 1985.
It's a real tear-jerker, just in case you have never seen it before, but then she began on the OWN network, Oprah Winfrey Network. She stopped the chat show in 2011. And she created OWN with Discovery Communications. Prior to that in 2011 though, she started making real records with her wealth.
In 1995, she had generated $350 million and joined the US top 400 wealthy list. She was there the first black woman to ever do that. And then in 2003, she became an official billionaire. Now let's just take a look at the sub-brands underneath the OWN network.
O That's Good is a pre-prep food line that she had.

Oprah's book club is internationally famous. If you get that orange O sticker on your book it's probably gonna be a best seller. That's how much influence she has with that.

O magazine this is still a really great read. She did a deal with Hearst to produce O mag and that came out in 2000.
So this was initially a holiday gift guide, and she set that up in the late 90s 1997, but this has now been sold.
It was a feature on the show. And this has now been sold into Amazon Alexa, where Oprah will recommend different things that you can get each year for the holiday period for your family and friends.
A really good example of moving with the times.
She then used the skills and obviously, she has this movie experience she did, she was part of "Greenleaf" which was a 2016 movie, but that was actually produced by her network.
She bought 10% of Weight Watchers and then donated 3% of her shares to the Oprah Winfrey Leadership Academy for Girls, which is in South Africa.
And if you listen to any of her podcasts, I'm a big fan of her Super Soul podcast.
She often talks about the work that she's doing with her girls. These are the girls she's referring to. Since lockdown, she's done a deal with Apple TV. I think this started happening in 2018, but you can see here the cycle that she's been on.
So she's every time she's built on her skills and experience, she's developed a whole selection of Oprah-themed sub-brands there's obviously the theme of O or OWN, there's that trend there. But then she's used these to parlay better deals and use her influence for incredible amounts of good. This is a beautiful cycle.
This is a great one to take inspiration from. If you have your sights on a really big influential career.
I meet SO MANY people in real life and online who feel like their branding is ruined, or that it failed before it has even begun. 
I really hope that a zoomed-out objective look at some of the strongest female brands in a multitude of industries helps you to take this same approach to how you are planning out your small business personal brand.
Timestamps for this Episode of #MwahTV
Is It Time To Take A Closer Look At Your Brand Strategy?
If all of these amazing ladies and their dazzling empires has you scratching your head about how far along you are or should be. You will probably find this episode helpful in getting your head around the strategic side of branding.
Shall We Seal this With A Kiss?
When you sign up to receive my Sealed With A Branded Kiss emails you can expect to get to know me a lot better, to be on the list for my exclusive offers and bonuses AND you'll never miss another episode either.