Watch This Episode of MwahTV About Personal Branding Photography 2020 Trend Prediction PART 3
This week marks the end of my 3-Part Special on 2020 Visual Trends. See how behaviours, big ideas and colour is going to change in this new decade and what impact this will have on personal branding photography.
Catch Up On The Rest of this New Years 3-Part Special
Over the last two weeks, I have been carefully breaking down all of the different visual trends that are expected to happen over the year ahead. If you missed me talking about the big ideas when it comes to visual trends this year, you probably want to go and pause this episode and take a look here.
Last week I did a deep dive into my particular favourite trend, and you can go back and watch this episode right here.
You can save yourself hours of research on this by watching these three episodes, all condensed down, into what you need to know for the year ahead. I wanna get things started today by talking about ownership.
Ownership of Your Branding
Now, this builds on beautifully from last week's theme which was all about a deep dive into behind-the-scenes, and how I'm predicting that that's going to evolve over the next year. I like to think that this idea of ownership as a trend, is actually a culmination of a few of the other ideas we've already explored.
One of them around emotions,
One of them is around causes and

the evolution of CSR

that we're seeing in business branding, and how that has a direct impact on people, demanding what they want,

And then when they get it, they feel like they own it and they have a say in the way that it then evolves afterwards.
Do You Own A Small Business?
Now, this is a beautiful idea if you are a small business owner, and you're looking at trying to build your own personal brand. And this can be as easy, as putting out regular questions and telling people that you've got a certain project in mind that is at its ideation phase, and you want people to contribute and be a part of its growth, and then documenting that growth into a final idea.
That instantly creates this big sense of ownership about the thing that you're about to launch and sell. It's actually much easier to do this when you're a small business because you know that if you make a decision you can get it out there by the end of the day.
Or, Are You in a Medium to Large Sized Business?
In big business, it has to go through all these different departments, all these different gatekeepers, and then eventually to a decision-maker who might take a month to decide.
If You Have A BIG LAUNCH Planned in 2020
For the small business owner, this is also a great way to test something before you do all of the behind-the-scenes work on getting it out to market. It might be that you have an idea, you put it out there, you get a few people to test it, try it, and tell you what they think, and it ends up being a bit of a waste of time and actually, you need to make some tweaks before it goes to market, so you save yourself so much time. Next up, micro-learning experiences.
Micro-Learning Experiences
Micro-learning is an industry predicted to go even bigger in 2020. People are becoming even more refined and niche in the way that they want to learn skills and acquire new knowledge. So if one of your New Year's resolutions this year is to learn how to mix even better cocktails,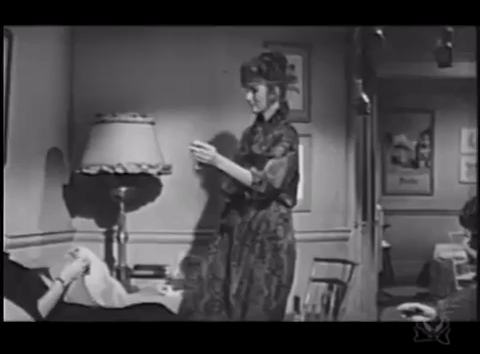 I am willing to bet that you would much rather go and have the in-person learning experience with that local master bartender, instead of going out there, buying a book, buying all of the ingredients, and having a bash at it yourself.
The Time is NOW To Launch That Subscription Box Idea
With this wave of micro-focused experiential learning, a lot of marketing specialists are predicting that this will have an effect on product-based businesses. If you've been planning to release that specialised subscription box that focuses on a particular piece of your service, 2020 is absolutely the year to do it.
Try This Micro-Learning with #LoveYaSelfie
Did you know that I've created my own version of a micro-learning experience? If you've got plans to dial up the documentation in your business this year, then I think you should definitely go and take a look at how to learn to love your selfie.
A refusal to be categorised by age. We already know that the baby boomer generation is probably the most rebellious generation alive today. Those beautiful hell-raisers, have gone ahead and created their own grouping which has obviously shaken things up for marketers who love a good demographic stereotype.
Think about a relative who is in their 50s or 60s, and you know that they are an early adopter of all things tech. They have more followers on social media than you, and they are much better with their finances.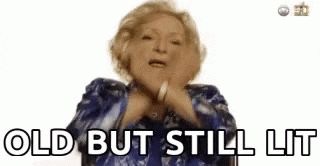 millennial habits adopted by an older demo.
Now, this is really interesting to me from a visual point of view, and if this is one of your target markets in a small business, you want to make sure that you go out of your way to show this person in your marketing this year ahead. If you're watching this and you're in your 50s or 60s, and you've got a New Year's resolution to get yourself out there more, I definitely think you should take a look at signing up with your local model agency.
There is a very strong chance, that your beautiful self is gonna be in demand this year.
Which Trend Feels Right For Your Business?
I'd love it if you tell me here, with your feelings about all of the trends we've been looking at over the last few weeks, and how you think this is going to affect your small business this year.
I have been an avid lover, of the joy that is the funny GIF, for years now. If you look at any of my blog posts, you'll get what I mean. I've noticed a little bit of a trend creeping in, among some of the savviest entrepreneurs I'm connected with online and in person, who have their own small businesses.
A few people have started being trailblazers by building their own catalogue of GIFS of themselves.
So that when they put content out on social media, they can further personalise it. This is a really powerful way to get your message across and kind of underline it and put it in italics.
Do You Have Your Own GIFs?
So if you're thinking about stepping things up this year and putting yourself out there more as an entrepreneur, doing a library of GIFS is probably a great idea. We already talked about the idea of cut-out products, deconstructed product photography, and actually continuous animation of a deconstructed product or a product in GIF format, which is also gonna be really big this year.
So if you're a small business owner with a product, think about putting this on your website this year.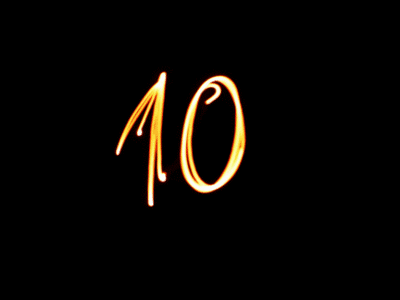 Colour in Personal Brand Photography
I have done a lot of research about colourways and colour trends for 2020 when putting these episodes together. And actually, I think that the best way to describe it is that there are two, very different schools of thought on this. We've already talked about cyberpunk colourways and the trend of the gradient coming in. And as bright as possible, and as layered as possible is still gonna be a really big trend for 2020, but you want to remember that that trend is based within tech:
So on your YouTube channel,

On your website,

Potentially in-store.
The other school of thought is all about going back to nature and going back to earth. I went into a lot of detail about this a couple of weeks ago, and if you are a small business owner and anything that you create is to do with the home, you want to make sure that you follow the trends set out by Dulux and Pantone this year.
Tranquil Dawn is a very muted green, and that has been chosen by Dulux this year, to be their colour of 2020.
PANTONE Colour of The Year
Pantone just announced their colour of the year, Classic Blue, and I actually like to think that when you put these colours together, it looks an awful lot like planet Earth from space.
What Do These Colours Mean For Your Personal Brand Photography?
I think that this finally marks a really interesting point in time for us, where we're all starting to take personal responsibility for the environment, and it's getting into the zeitgeist now. It's gone beyond politics, and it's becoming part of our collective consciousness.
So go into 2020 as a small business owner remembering, that we wanna stream lots of vivid colours and bright ideas into our lives, but we want to live in a home that is based around nature. So it's about that elective choice of turning it off and on.
You know where your business is, so you need to adapt your colourways in 2020, to respond to this.
Welcome to 2020, we are truly in an era of crazy wild tech, clashing together with a sense of the natural world. Have a blessed and abundant year. You beautiful beast!
Timestamps for this Episode of #MwahTV
2020 Turned Out To Be QUITE Different - Didn't it?
2020 was so unpredictable. I think with hindsight we can see that some of these trends were adopted in response to the unprecedented World Events we all experienced.
Here is what I got up to as a contribution to document this time in history with the help of some amazing photographers from around the world.
Shall We Seal this With A Kiss?
When you sign up to receive my Sealed With A Branded Kiss emails you can expect to get to know me a lot better, to be on the list for my exclusive offers and bonuses AND you'll never miss another episode either.