Watch This Episode of MwahTV About Personal Branding Tips 2020 for your Website.
Personal branding tips 2020 for your website this week. I asked personal branding website expert Lyndsay Cambridge to be my cocktail correspondent this week.
LYNDSAY: In this episode of Mwah TV, it's me, Lyndsay, from Jammy Digital. Laura has asked me to be her cocktail correspondent this week and we're doing a fully virtual recorded episode right there in Blackpool.
LAURA: And I'm here in Newcastle.
LYNDSAY: Stick around to see me sharing my advice on personal branding tips in 2020 for your website.
LAURA: Let's begin with a quick intro, Lyndsay.
LYNDSAY: If you have always wondered how to keep your personal branding looking great through your website, I'm sharing some tried and tested techniques to ensure that your website feels unapologetically like having a conversation with you. By the end of this episode, you will know exactly how I do this for my clients at Jammy Digital.
So I've been in business for around about 10 years now, designing websites for various clients. And in the last couple of years, we've really niched down into helping personal brands and entrepreneurs with their websites and getting more leads and sales for their websites. And we recently launched a membership actually helping personal brands and entrepreneurs build and grow a website too. So that's been really, really exciting.
The Make Your Mark Podcast
LAURA: And don't forget to tell everyone how we met.
LYNDSAY: Yeah, it was actually in CMA in 2017, which was amazing, apart from the fact that I was in my early days of pregnancy so I couldn't drink. So there were all these amazing parties at night and I was the only sober one, and I remember you, Laura, dancing with Martin, and you were having this kind of competition of who had the snakiest hips.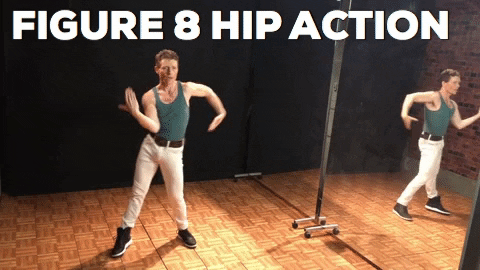 Who had the best Hip Action?
It was very good, I think Laura tipped it though.
LAURA: Yes, that's right. What a giggle that was! And before we kick off today, Lyndsay, why don't you tell everyone what cocktail you've fixed to accompany your correspondence today?
LYNDSAY: So today I've mixed a cosmopolitan. I actually had to go out and buy this glass from Wilko's. Normally I'm a throw-it-in-a-mug kind of gal, but I thought for this special occasion, I'll get a nice fancy glass. Yeah, it's my favourite, favourite cocktail. I know it's kind of a classic, but I like it, it's really, really nice.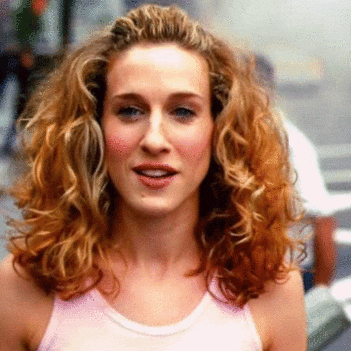 I picked a Cosmopolitan. To make this you will need:
Lime

Orange Zest

Vodka

Triple Sec

Cranberry Juice

Ice
Add the vodka, then the triple sec, cranberry juice, and a squeeze of fresh lime juice and shake it up. Then I add a little more orange zest over the glass, pour it out through the strainer, and you can see here that mine came out paler than normal because I'm using lighter cranberry juice to cut back a little bit on the sugar.
Still utterly delicious.
I've mixed one to go with, so cheers, my darlin'.
LYNDSAY: Cheers!
SEO For Your Personal Branding Website
LAURA: Okay, let's break it down then. So what do we need to know about search when it comes to personally branded websites?
LYNDSAY: Well, Laura, I know you did the 5 personal branding themes workbook, and I know you covered that previously and that's really great that you've actually done that.
Struggling with your Brand Themes?
You might be struggling with getting a handle on what your 5 main branding themes or values are. Without these, it can be a royal pain in the ass to come up with the right creative anchors to use in directing your content creation efforts. 
I made this quick template to start organising your thoughts on this.
And I think just building upon that when you're looking at SEO, it's actually a lot more simple than you think. So for a personally branded website, it's kind of the same for any website, really. So you need to think about what people are searching for and reflect that within your website's copy and how you name your images, all sorts of things, actually, on your website.
So say if you're a photographer based in Newcastle and that would mean on your website, you actually cover those keywords on there and make sure that it's very obvious.
Sometimes we can be a little bit creative with copy to ensure the right keywords support your search. That's fine to a point, but you always have to think about what people are searching for on Google.
Particularly in your headings, the main headline on your website across all your pages, you have to make sure your keywords are in there.
So yes, be creative, but make sure it's not vague enough for Google to understand. So make sure it's really obvious on your website what you do. Also making sure that you have enough copy on your website as well. If you offer multiple services, don't just shove all those services on one page.
Actually have a dedicated page for each service that you offer and make sure that you go into plenty of detail covering everything that you do,

Cover all the features and benefits of that service,

Frequently asked questions,

Who each service is actually aimed at, the costs of it, testimonials, and case studies.
Really build out a page and then make sure you insert your keywords in there. So there are lots and lots of things that you can do to boost search, but it's mainly thinking about what are people searching for and how can I get in front of them using my website copy and how can I build my website around those people. So it's actually incredibly simple when you start breaking it down that way. But just trying to remember, that yes, creativity is good, but you always have to think about search engines.
And actually thinking about search engines, you are actually doing your audience a favour as well because what they're searching for, you should be including in your copy.
Website Structure & Layout
LAURA: And next then, what about structure? Is there a way that we should be laying out our websites?
LYNDSAY: Yeah, I think that when you think about a website layout, you always come up with kind of a standard layout of a website. So you have the search bar at the top. People can actually see the breakdown of pages.
You've got:
home,

about,

services,

your blog,

contact,
if you follow a standard format, that is always best. And clients sometimes say to us,
"Oh, we wanna do something different. We wanna do something that hasn't been done before."
And that's great, but your users aren't going to be used to that. We are so accustomed to how websites work and how they look as users that we automatically kind of know where to go if the website is laid out properly. So you want to make sure that everything has its own section. Particularly on your homepage, you section everything off so you've got an about you section and then a little call to action that links to your about page.
You've got maybe a bit about a service in another section and then a little call to action that links that service.
Everything should be easy, with lots of call-to-action buttons that are really bright, and really easily identifiable that get people to the right place where they need to go. Particularly if you're DIY-ing your website, try to just stick within a framework of a template, try and stick with something that is a usual design that you would expect and you can never go wrong with this.
Yes, it's not as creative and fancy as you might like it to be, but you have to think about user experience.
You have to follow the kind of standard layout really that people expect when they land on your website.
Mobile Friendly is Essential!
So you want to make sure that your website is mobile-friendly. This isn't a fancy added extra anymore, this is essential.
50% of searches end up on mobile and Google will penalise you if your website isn't mobile-friendly. It won't show your website in search results when people are searching on their phones, so it's really, really important you make sure your website is mobile-friendly.
Now to do this, if you're using a website builder like Elementor, Beaver Builder or Divi, you can actually click on a little mobile usually and actually see the mobile version of your website.
Check it Out RIGHT NOW (It's THAT Important)
If people have to pinch the screen to be able to see the text and things like that, and it's not great, then that means that your website is not mobile-friendly.
If you actually even search in Google for a mobile-friendly Google checker or something like that, then you can actually get to a website that is run by Google and they will tell you if your website is mobile-friendly or not. So that's really, really helpful if you're not quite sure about that.
But it is essential that you have a mobile-friendly website. Definitely.
Personal Branding Tips For Your Website 2020 - Copyrighting
LAURA: Now I'm a big fan of your emails, your podcast, and your blogs, especially the ones around content creation. What's your expert advice on the words, and the copy?
LYNDSAY: So people get really hung up on the copy on their website. And when they're creating, say blog posts, content, they kind of freeze up when it comes to writing copy. And I think this just goes back to school. We imagine that we're in English class and we kind of get a bit too straight and professional. We think we're writing some formal letter or something like that, when actually the copy on your website and in your blog content should generally, depending on the business, but generally, be quite informal. It should be quite chatty.
Imagine that you're just at a cafe talking to your friend about your business. That's exactly how your copy should sound because that's how you want someone to hear it when they actually read it on your website.
So it's really important that you kind of loosen up a little bit. Don't try and be too formal. Or too stuffy. Don't use jargon and actually, really just be relaxed with your copy and don't be afraid to be chatty and friendly in your copy.
That's exactly what people want.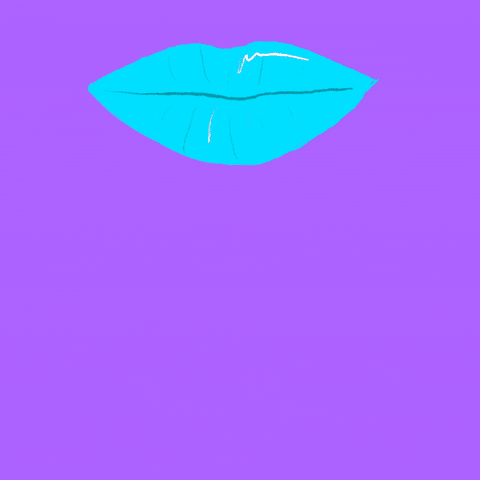 The Right Tone of Voice on Personal Branding Websites
Especially for personal brands, because your tone of voice is incredibly important. Coming on to tone of voice, that is very, very important for personal brands, the tone of voice in your copy.
So you need to establish kind of who you are as a brand and something like branding guidelines, I know Laura's talked about this before, but something like having brand guidelines for your business is incredibly important, and this will actually help you develop the tone of voice in your website copy and in your content as well.
Basically, you want to establish who you are.
Are you quite quirky?

Or are you quite blunt?

Are you quite funny?

Or are you just more kind of confident?

And what is it that makes you, you?
This should always come across in your copy. Once you establish that, it's much easier to get that across in your copy. And then you can kind of choose the words and phrases that best reflect you and your business. But that's a really, really great thing to establish a tone of voice. That's the foundation that you need to work on first. Establish who you are and then reflect that in your copy.
LAURA: And then what about the rest of the content on your personally-branded website?
LYNDSAY: So your content on your website is incredibly important. And we always say this about personal brand websites, in particular, your copy should be about the end-user. It should be about the reader, all about their problems, what they're struggling with, and the solution that you give that can help them.
However, the images, and the imagery on the website should all be about you. It should be a real reflection of who you are because the reader wants to read the copy and understand that you know their struggles, you know their pains. But they actually want to see the person that they're going to be working with.
They don't want to see a load of stock images; they wanna see actual people. So that's where you can really get your personal brand across. You need excellent quality photography on your website that really reflects what it is that you do and who you are and really gives people a flavour of who they're gonna be working with if they sign up to you as a client or a customer.
So, I mean I personally absolutely love Laura's personal brand photography. It's absolutely amazing. If you want examples of how to do it on your website just look at Laura's photography because it is fantastic.
But make sure you get good photographs. And we say this for everyone. I am a web designer, but I
say to people, you know what? If you've got a thousand, a couple of thousand, even 500 pounds, whatever it is, save up, and spend that money on photography.
Don't spend it on a new website, DIY the website yourself, get a good photographer because those photographs make a huge, huge amount of difference when it comes to your website. We say this to people all the time. If you're gonna spend five, 10 grand on a website and put loads of stock photos on it, it's not gonna actually be as good as if you DIY the design and put professional photos on there.
That's how strongly we believe in good photography. So definitely, definitely invest in that.
Download a copy of my latest brochure here
If you're interested in finding out more about my approach to Brand Photography and Branding Strategy, a great way to do this is to download the latest copy of my services.
This way you will have everything to refer back to in one place.
To get this download, just pop your details in here and I will email you a copy straight away
LAURA: I've been your host, Laura Pearman.
LYNDSAY: And I've seen your cocktail correspondent, Lyndsay Cambridge. If you've enjoyed learning about personal branding tips in 2020 for your website from me today, don't forget to come and tune into our "Making a Mark Online" podcast.
Mwah!
Timestamps for this Episode of #MwahTV
Fancy Checking Out Another Cocktail Correspondent?
Col Gray joined us with an EPIC Rum creation to talk frankly about the realities of building a career in the Creative industries. We compile all of our lessons learned to give anyone considering this career move the truth and plenty of hacks along the way.
Shall We Seal this With A Kiss? 💋
When you sign up to receive my Sealed With A Branded Kiss emails you can expect to get to know me a lot better, to be on the list for my exclusive offers and bonuses AND you'll never miss another episode either.