Watch This Episode of MwahTV About Photography Trends 2019
In this episode of Mwah TV, I'm looking at the best photography in 2019. When you are an influencer or a small business, it can be really hard to keep your finger on the pulse of the right trends to support your messaging. Join me as I recap the best trends of 2019, and you can give yourself some Lil' ticks or crosses next to the ones you hit or missed.
Are You Feeling Like this?
It's at this time of the year that we try to get ahead with plans so that we can make a space of time to switch off, eat cheese and be with our family.  There is nothing worse than starting the New Year without focus or struggling to get back up to speed without a proper plan.
Over the next few weeks, I'm going to be sharing my big trend predictions that you can use in your 2020 world domination plans. Before we do that though, I thought it made sense to take a look back over this year and see what visual trends we have seen from Big Brands to Small Businesses.  These things always work in a cycle so by the end of this video you're going to have acquired a solid understanding of the origins to put yourself in the BEST position when coming up with informed inspirations for your 2020 plans.
Soulful Technology & Fusion With Nature!
This year we have seen a big shift in technology that fulfils our lifestyle preferences.  More and more of us are voting with our feet when it comes to Alt Banking that suits our busier professional lives.  Tech Innovators are taking our rebellion against the old ways of doing things to fuel their creations.  When you unravel this idea further it's because we are prioritising our own wellness and happiness goals before "the way it has always been done".
This has seen a behavioural push-back, where we are looking to simultaneously make our homes more technical and focused on natural trends in fabrics, and mood.
A beautiful photography example of this is the trend in Cinematographs.  Think of a picture of a river flowing through a forest landscape.  The water is moving in the shot.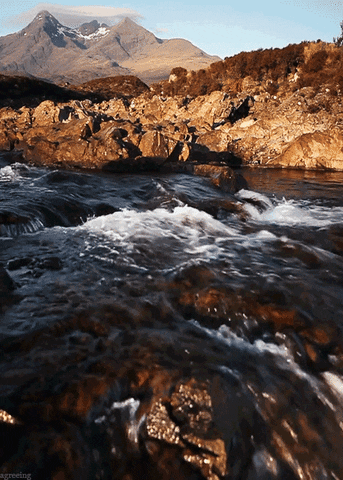 Making and creating with natural resources has increased in trend.  We fully expect that our favourite Etsy Jewellery Designer who works with those crystals is also completely up to date with technology when it comes to the transactional portion of the experience they offer as a small business.
Dramatic-looking landscapes are now a lot more popular on Instagram when it comes to communication through beautiful stock photography.  Bringing a bit of an end to the minimalism trend we've seen on a wide range of feeds over the last 3-5 years.
If you want to make sure you don't miss my 2020 Trend Predictions collection over the coming weeks you should take a look at the rest of this mini-series.
Holistic Environmental Loudness
CSR (Corporate Social responsibility) was a part of big brands' PR messaging (often as a diversionary tactic).  Roll forward thru time and the volume of this is continuing to increase as we see more and more of the world being destroyed and damaged by environmental issues and events.
When it comes to business we are seeing entire brand messaging being informed by Environmental and Social ideas on responsibility.  Brands that have strong moral connections are dividing and conquering both in their message but also with their bottom line.
Entire businesses have popped up on my radar this last year that are strongly niched with their own specific ethical messaging.  Who knew buying a tee Shirt could be such a political statement and act of activism?
It's time to continue to raise awareness about environmental causes as well as make your beautiful business successful.
This leads nicely to my next Trend which is…
Authentically Personal Brand Roots
Standing for something is not just about a Brand Values task anymore and this has been big for large brands and small businesses this year with both large issues and small causes. 
When paired well with a business marketing message we have seen people fall in love with a brand that they used to just kinda like.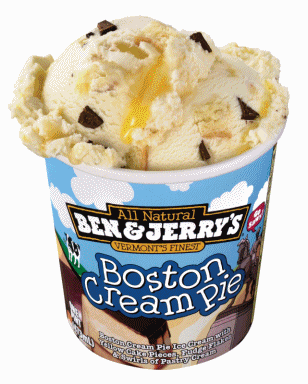 An off-shoot from this is personalisation to the nth degree.  This can be personalisation in content delivery which might look like signposting a fan to a piece of content after you clicked yes in an Instagram story poll to me having Ben and Jerry's tell me by my name which flavour I should try out next time I'm planning a movie night in.
Fancy A Chat & Cocktail Together?
If you'd like to have a chat with me on this when it comes to your business, then why not book yourself in for a FREE no-obligation Cyber Cocktail?
It's B.Y.O. and I do my very best to agree on 3 clear and manageable actions to take forward on your own or with more of my help.
To find out how it works and pick out your time, click here.
The Celebration of Creative Democracy
With the wider use of social media as an everyday communication tool being adopted by the older generations now, we have seen this replicated with visuals about Multi-generational diversity in ethnicity and lifestyles.  Surrounded by vivid colours and colour blocking these images have become a real celebration. 
Big brands have jumped on this with their messaging which has made them more relatable and digestible.  Look for this year's M&S Christmas ad, and look out for over 50's models in your favourite high street shops when browsing online.  This is why they're there. 
Bonobos is another great example of visualising diversity in masculinity go watch their ad.
When it comes to translating this trend into photography a Selfie Style of professionally created photos has remained huge this year.  Looking for a more candid photography angle has become of greater importance when my clients are looking to build deeper relationships with advocates in an inclusive way.
The last of my Photography Trends 2019 is emotional.
Disruptive Emotional Expression
Provoking heightened feelings has become trendy.  I've talked about Zagging on the zig this year in a couple of episodes. 
A way to really get attention and break through the noise with intense emotion has been used by Fashion Brands, there is the Dream Crazier Ad by Nike which I love as a modern feminist,
Viral-Style Posting on a Personal Level
Through to seeing a viral post from a small business contact of yours on Linkedin starting a very heated debate about something professional, or the deeply emotional gram post that stopped you from scrolling.
Looking at this with a focus on Photography Trends 2019, images that are paired with this notion have been grittier, more real, less polished, archival or even interpreted with a High Dynamic Range scape that has an apocalyptical feeling to them.
Timestamps for this Episode of #MwahTV
Are You Missing The Foundation?
Trying to get trendy BEFORE you have your foundational structure in place with your Brand is actually a really common branding mistake. I go into this here.
If you're not sure if your foundation is robust enough, please check this one out.
Shall We Seal this With A Kiss?
When you sign up to receive my Sealed With A Branded Kiss emails you can expect to get to know me a lot better, to be on the list for my exclusive offers and bonuses AND you'll never miss another episode either.