WATCH THIS EPISODE OF MWAH TV
It's hard to know what the right things are and the wrong things are when it comes to headshots. I've compiled a quickfire list of 10 Professional Headshots Do's and Don'ts to set you straight on a path towards headshots success.
MY 10 PROFESSIONAL HEADSHOTS DO'S AND DON'TS (IN ORDER OF YOUR SHOOT)
1: LIGHTING
DO – Make sure you have at least a couple shots with a clear view of your face without shadows
See your face.
DON'T – Don't get addicted to retouching.

2: MAKEUP & SKIN PREP
DO – Wear the same amount of makeup as you do on a daily basis then have a more polished version of yourself in the mix later on in the shoot.
DON'T – Plan on wearing no makeup. Your skin tone, your pores, every little flaw is highlighted under professional lighting or harsh sunlight. Even if you're a macho-dude throw a little pore minimiser on. I promise you that you will thank me for it later.

3: CLOTHING & COLOURS
DO – Wear a layered look. It's always a good idea. This means with clothes, as well as with the depth of field like in your hair and pose.
DON'T – Stick to blanket colour washing because it's the colour in your logo. This can come out really flat and blah in the final options. You can look up the principles of a Triadic or Analogous palette to find the right colours that will enhance your main brand colour. Darker colours usually look good in your clothing on a headshots session. This is where knowing your skin tone is key. You can hire a stylist to help you figure this all out. This is sometimes called "getting your colours done".

4: FABRIC KNOW-HOW
DO – Wear 100% natural fibres in your clothes as much as possible. You need to be aware of graininess with the texture of fabric patterns and prints.
DON'T – Wear all man-made fibres and expect the colours to be a perfect match later on in post-production.  They probably won't look the same because of the way they are made and refract light.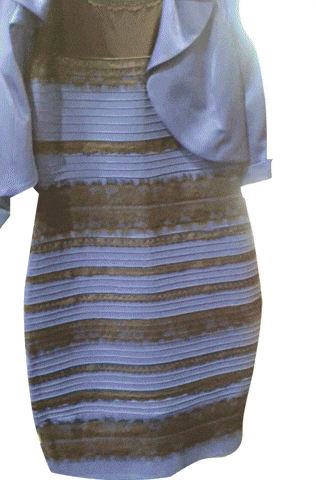 5: PREPARATION
DO – Research what you like and what you don't like when it comes to headshots. Pinterest is a great place to start.
DON'T – Go into a shoot without any real solid idea of what you're looking for. Your photographer is not a mind reader. So if you fail to plan go ahead and plan to fail.
Annals & Apertures: The FREE Subscription
Weekly Tips & Pointers.
Regular Inspiration & Trends Analysis.
Exclusive Special Offers. All delivered direct to your inbox.
Fully customisable. Update your personalised subscription choices at any time.
You're already part of The Beautifuls. If at any time I can make your Free Subscription any better, please let me know: laura@laurapearman.com
6: RESEARCH YOUR PHOTOGRAPHER
DO – Interview your photographer and explore their portfolio. See if they are familiar with your industry or not. Try to meet with 3 different headshots photographers before you commit to buy. Go with your gut instinct on who you feel really gets you.
DON'T – Just rely on recommendations. They're important sure, but one person's dream headshots photographer can be another person's nightmare.
7: VARIETY
DO – Ask for a selection of sizes in your service, don't just take a set of lower-priced web res images. It will bite you in the ass later on. Web res image sizes are limited so where possible ask for print resolution images.
DON'T – Stick to a single crop set up. By having multiple crops of yourself such as beauty crop, head and shoulders crop, 3 quarter crop, full length, panoramic, landscape and portraits you are going to be able to use your images in so many more ways.
8: BRANDED POSING
DO – Show your brand. In acting "theatrical style" is serious. "Commercial style" is smiling. But in a personal branded business you still need a bunch of emotions too, when you're trading on your personality having just images of your smiling your head off, you run the risk of coming off as one dimensional. If you have them, give your brand guidelines to your photographer in preparation.
DON'T – Expect to feel entirely natural and at ease in all of the poses your photographer asks of you. The goal on shoot day is to get as much variety as possible so that you have options later. I still want you to speak up like what we covered in this episode. Feeling full on cringes is when you tell the photographer you don't want to do that. But it's totally normal to feel a bit awkward when you are not used to being photographed.
9: PREVIEWS & SELECTION
DO – Try and get a preview of a selection of the work in your service. This way you can pick out a good mix to ensure you can put a headshot in as many places as possible.
Professional Headshots Do's & Don'ts TIP: Take a look at the headshots services I offer that have this feature built right in!
DON'T – Let your family or frenemies destroy your selection process. Take input from the people closest to you with a pinch of salt. I've seen this destroy client confidence in the past. You want to try and get more professional input on your selections. Business colleagues, a mentor or a coach is going to know what you're trying to achieve.
10: EFFECTS & FINISHES
DO – Tell photographer if you are planning on using your headshot as a cut out .png. That means with a transparent back to it. This can be lit appropriately in-camera on shoot day to make sure that the final result doesn't look pants. Plus your photographer and their retouching team will be able to cut an image out way better than you. So just ask them, they won't take offence.
DON'T – Be surprised if all your headshots don't convert into .png files using an editing app or online service. Not all photographs can be converted because of how they've been shot.
OPEN THE ANNALS
In addition to things like my quickfire Professional Headshots Do's and Don'ts, you can jump onto my annals and apertures list! This gives you TONNES more free advice and knowledge about headshots, selfies and photography. I also show my gratitude to you by giving you exclusives, queue jumpers and a whole lot more.
Annals & Apertures: The FREE Subscription
Weekly Tips & Pointers.
Regular Inspiration & Trends Analysis.
Exclusive Special Offers. All delivered direct to your inbox.
Fully customisable. Update your personalised subscription choices at any time.
You're already part of The Beautifuls. If at any time I can make your Free Subscription any better, please let me know: laura@laurapearman.com