If you have always wondered how to reduce the cost of your professional headshots, then this is THE blog for you.
By the end of this video, you'll have a really solid understanding of why Professional Photographers Price in the way that we do. That information will then help you see all of my 5 Clever ways to get a really good price next time you are ready to update your headshots.
WHAT THIS WON'T INCLUDE
Now to be clear I'm not talking about using a tacky discounting app that ultimately devalues the skills of a professional photographer, no, not that.
MY JOURNEY WITH PRICING
It took me a LOOONGGG time to master the art of pricing.  It's something that I think a lot of creatives avoid.  For at least 5 years now I have been a passionate devotee of working with packages.  Today I'm lifting the lid on all that to show you why I love them so much.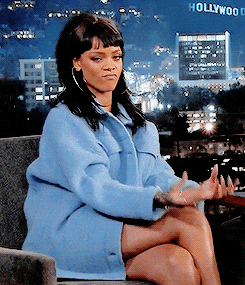 Let's begin with my love for packaging. When you embrace the curation aspect of working with a package, you unlock the joy that there is inside pricing.
Any creative has a set of things that they prefer to do in order to achieve the desired results they want to be known for.
As a customer when you mess with that flow, you ultimately affect the final results, because you are getting the creative to work in a way that is unnatural (and some times illogical) to them.
As soon as I got my brain around this I was flying.
My ideal perfect way of serving a client really powerful headshots is by delivering my Full Sch-Whammy Service. When I worked with a sales specialist all those years ago she got me to walk her through how I liked to work the best.
MY PERFECTION SERVICE
SHOUT-OUT TO VICTORIA FLEMING
Big smooches going out to Sales Queen Victoria Fleming. You can take a look at us shooting together years ago. She is the lady who helped me with all of this.
PREVIOUS SHOOTS WITH VICTORIA
You can see my previous sessions with Victoria from Buzztastic & Spark Up Your Sales, take a look.
From there, we worked backwards, gradually taking away the elements I needed to do to deliver the shiniest, and considered service.
As we peeled back these items the other three of my services were realised.
And it was this working in a reverse approach that nailed it for me. I think that is because I'm a perfectionist.
So from The Full Sch-Whammy Service which takes about a month from start to end, we cut it back to…
CUT BACK TO CREATE
The Sch-Wham Service which takes just under a month to execute.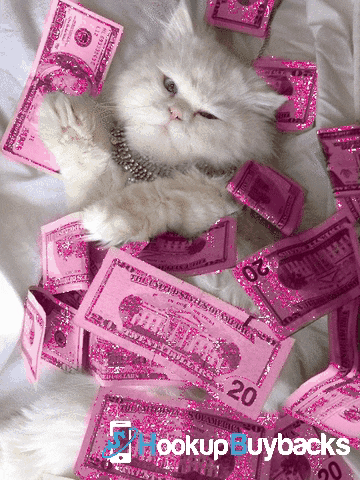 AND AGAIN
And down again to the Quirky Branded Service which is a couple of weeks from start to finish.
FINALLY DOWN TO
And back further to my quickest service The Turbo which at its fastest can take under a week to deliver.
Knowing that a good set of photography packages have been carefully curated like this is my first trick to getting that best price out of a professional headshots photographer. You can tell if they are good by looking at how they've been built on face value if that information is available on their website.
Or the next step is to ask them to explain to you the differences in their packages.
And this is my first trick to hacking pricing.
WHAT NOT TO DO
Don't try and cut creative corners because you don't really understand them. Work with a photographer who has already cut these corners for you without compromising on quality. And after talking with them use a package that suits your budget but most importantly one that meets all of your final finish needs.
HACK 2: SHOOT OUTSIDE OF THE SEASON
All photographers have peaks and troughs in their businesses. If you are a wedding photographer you are a lot busier shooting weddings in the summertime. As a headshots photographer, I find that my business is very similar to an academic year. We have busy periods from September through to November. Then it goes quiet over the festive period and picks up again from early spring. It's not very common for people to be in the right headspace to shoot mid-summer, because they are more focussed on thinking about taking time out of work and going away on holidays.
HOW TO HACK THIS
You can use this to your advantage in two ways. You can find the headshots photographer you really like and stay in touch with them by subscribing to their social feeds or sign up to their Mailing List. They'll let you know as soon as they are quiet and looking for bargain bookings to fill up their schedule.
Here at Peary HQ I use my Annals and Apertures Mailing list to share this information. I'd much rather give my quiet time away to someone I know really appreciates my style. You can join this list yourself right here.
Annals & Apertures: The FREE Subscription
Weekly Tips & Pointers.
Regular Inspiration & Trends Analysis.
Exclusive Special Offers. All delivered direct to your inbox.
Fully customisable. Update your personalised subscription choices at any time.
You're already part of The Beautifuls. If at any time I can make your Free Subscription any better, please let me know: laura@laurapearman.com
Headshots Photography pricing is firstly informed time. This means:
The time it takes to do the shoot.
But more importantly the time their suppliers need to work (Stylists, Hair & Make Up People, Assistants).
The time and cost of travel.
HACK 3: CLUB TOGETHER
You can split the cost of this with some biz besties. I've done this a couple of times for small groups of closely-knit businesses who support each other with a collective approach to working, or who simply co-work together and who don't see themselves as direct competition.
with a couple of pals, you can split the overheads that a photographer would be assigned 100% to you and instead cut this down to a smaller percentage around the group.
You will each pay for the photography service you wish to have. But you can see a significant saving on your final bill by doing this.
HACK 4: GET WAAAY AHEAD OF THE GAME
Another way to make a HUUGE saving to your headshots bill is to book very far in advance. This works especially well when you want to work with headshots photographers like me, who re-work their prices on a seasonal basis.
HOW MY CLIENTS ALREADY TO DO THIS
A few years down the line my loyal clients who know they always want their headshots with me know to book up for 6 months ahead or even a whole year ahead of when they plan to refresh their headshots. This gives them the advantage of locking in a current price and service that isn't going to go up.
WHY THEY LOVE IT EVEN MORE
Plus another way to really capitalise on this is to set up a pre-payment plan.  Paying ahead on a monthly basis is so much easier for cashflow and it makes it far easier to come up with really creative ideas when you are ahead of the game.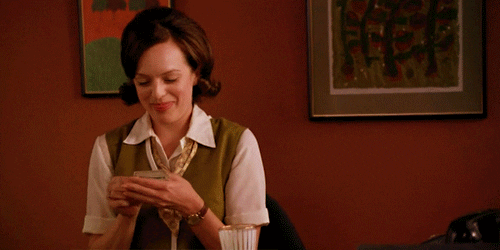 HACK 5: AVOID SURPRISE AFTER-SALES
You may now know this about me but before I niched down into headshots photography I operated in the world of Professional Portraiture. I worked in this area for a few years before setting up on my own. Pricing in this world rests HEAVILY on aftersales. And in many cases, the aftersales bit was the only way to make a shoot profitable. Because this is a formula that goes back a long way it can affect photographers pricing strategy in other specialisations like headshots. So really think before you book what exactly you want and need after the shoot is done.
Do you really need a big framed print?
Do you really need 5-bazillion digital files?
When you spring this onto a photographer after the shoot you are throwing a sledgehammer into their schedule, and that can come at a hefty price.
LEARN MORE ABOUT MY PRICING
You can get all of my prices delivered to you so you have everything you need in one place by filling in your email address here.