MEET MY CLIENT RICHARD TUBB
Richard Tubb is one of the UK's leading IT influencers. Having left the IT world in 2003, he set out to talk about it from an impartial standpoint when he set up as an independent consultant. He quickly caught onto the power of content marketing in 2007 and the rest is history. With a powerful blog and podcast, he now commands a serious audience of both small business and IT professionals.
HOW WE MET
Richard caught me unawares after I'd had a couple of Christmas tipples last year at an event for small businesses here in Newcastle. He'd recently relocated from Birmingham. I won a consultation with him in the raffle at this very same event and at this meeting he told me about his plans to do a full rebrand of his business. This of course included some professional headshots.
Things had grown quickly in a disjointed way (from a creative viewpoint) and I was thrilled to introduce him to some fellow trusted contacts to ensure that as well as headshots the rebrand went as smoothly as possible.
Here is Richard's original Logo. The first question (said in unison, and with serious faces) by myself and graphic design was "please explain the importance and meaning of the red star." With this, we settled back and prepared ourselves for an epic and emotional tale (this is really common with clients and symbols in logos).
Richard replied: "I had a mate who thought we should stick a star in, so I said yer go on then. And that's why I have a star in my logo."
Cue laughing all round the previously serious table.
Here is Richard's previous headshot. He told me that he had this taken by his brother in 2011. That's 4 year's over my 2-year maximum expiry date on profile headshots pictures. Yes, I'm rubbing it in.
THE QUIRKY BRANDED PHOTOSHOOT PLANNING
Having made some helpful introductions it was then important that I waited.
That's right folks…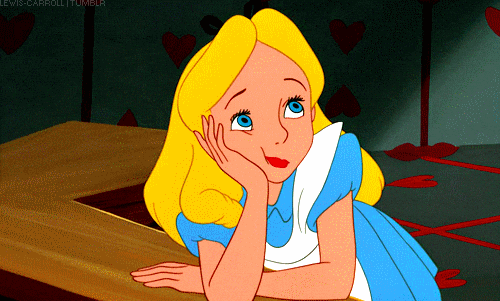 In order for me to get the absolute best on brand headshots for Richard I needed to work in tandem with the new creative ideas that were developing across the rest of this project.
Whilst it would have been the easier option to press on and do some pictures together roughly connected to the basic gist Richard was heading in, I recommended that we work together as a creative team.
First to come through were initial plans for the re-worked logo. As Richard already had the Podcast, the blog, his professional speaking and his consultancy it made sense for him to have an umbrella brand.
As this is all connected to Richard, he 100% had to go with a personal brand. His varied suppliers even call themselves "Team Tubb". For reals.
SUB-LOGOS
NEW WEBSITE
Richard's new website remained in progress and it was fantastic to be kept up to date on this so that we could incorporate the framing and cropping of photography on our shoot to compliment the new theme and layout of the site as it was being developed. His professional headshots would be able to slide in well to the new layout of the site so that the overall flow of things worked much better at the time of the launch, but most importantly as the website grew over time.
RICHARD'S SHOOT WISH-LIST
From the shoot planning consultancy that I did with Richard, a unique wish-list developed that included some really fun key factors. I knew that it was crucial to involve and include:
NEWCASTLE VISTAS
Richard has recently relocated and this is huge in all of his content (and real-life).
COMIC BOOK GEEKERY
This is a new Brand Value in the mix. Something that has always been a big thing in Richards life, but not something he was involved in his business.
THE FUN & PERSONABLE RICHARD
Totally incongruent to the stereotypical world of the IT acronym. (I know, I've worked in IT auditing).
RICHARD'S QUIRKY BRANDED SHOOT
Shoot day was a hoot. I planned out a simple route for us to mooch and shoot together.
My location scouting consisted of me popping to all of the comic book stores in Newcastle and securing permission to shoot there on our shoot date and time.
THE SAGE GRAFFITI
We started over on Gateshead's Quayside by constantly changing art project Co Musica. I love seeing the ever-evolving work on the arches, sometimes the pieces reflect music, and sometimes you have to really consider the work to interpret what it means for you. Whilst we were there getting set up to start shooting, I noticed a chap locking up and had to head on over to check we weren't trespassing. It turned out it was Sandy Duff. The man behind Co Musica.
So I'm thrilled that I can now include these handy links for you readers. Look at what they do for kids in our area. MWAH!
What I love about these on brand headshots is that it fuses Richard with that graffiti and bright urban texture. It's a great way to begin introducing his love of comics but keep him away from anything too cheesy.
GEEK RETREAT, NEWCASTLE
Having secured permission from the management team at Geek Retreat.
to head in and shoot there, we swung by and set up for some shooting. The staff were really accommodating and friendly.
By capturing Richard in both a chilled style and in a more formal look, in the same venue, he now has different headshots to use for different content. His more relaxed lifestyle content where he talks about work-life balance is better suited to the first headshot. The second, to pitching himself professionally speaking where he needs to be portraying himself in a much more formal (but still in an on brand headshots) way.
INSTAGRAM STORY OF THE SHOOT
I captured an Insta-story of the shoot with Richard, you can get a live-slice of how the on brand headshots all unfolded right here:
I'm just reading the @tubblog Quirky Branded #Headshots blog and now I want to shoot with @laurapcreative
Click To Tweet
RICHARD'S EDIT
To support Richard in his editing I met with him at Central Oven Shaker to go over the session preview gallery.
Normally at this point, I would talk about "how together we worked hard on narrowing down images to a final selection"…..
It was NOTHING like that!
TeamTubb had all visited the preview gallery online from different corners of the country to take a look at the work. Then, what can only be described as a statistical poll took place to see which images were voted on?
100% maths 0% arty discussion.
That has never happened to me before in a client viewing appointment. So I thought it was very much worth documenting. The image selection element was completed in roughly 10 minutes and then we caught up for the rest of the allocated time.
I did "veto" one of the images on closer inspection back in the retouching process for a better image. Otherwise, its hat's off to TeamTubb. You guys Rock!
THE RETOUCH
True to form (which I assume you have gathered by now with the Star Story). I asked Richard if he would like to discuss retouching requirements and he simply said: "Nothing special. Do your magic really.."
THROUGH CLIENT EYES
I asked Richard to talk about his opinions on the on brand headshots Quirky Branded Experience. Here is what he had to say:
WHAT ABOUT YOU?
If you are in the IT world, or if you consider yourself to be in a "boring business" then I would love it if this blog has just slightly altered your take on how you can inject just a teeny tiny bit of "Ala-Kah-Zham" into that dusty headshot of yours. It just might change your whole entire life. Imagine that?
MORE INSPIRATON
I know… seeing IS believing. So follow this beautiful button to shortcut to my Gallery. You can get some ideas, check that I'm legit, and see just how many other people I have impressed with on-brand headshots before taking any sudden action for yourself.
DOWNLOAD THE BROCHURE
If you are a details kind of person then you'll want to know how my different services work. This is the guide you will need to download for stats, analysis, and dare I say it, some kind of a matrix interface. Hell, why don't you even have an inter-departmental teleconference about it? Mitigate ALL the risk.