MEET MY CLIENT SARAH CRIMMENS!
I first met Sarah through a word of mouth referral back in 2016. Sarah had been delivering social media management to a wide array of businesses and household name brands. She wanted to channel this work under her own brand. Sarah was really open with me and let me know she wasn't too sure how that looked yet in her mind's eye. We agreed to keep in touch and shoot when the time felt right.
SHOOT FORWARD A YEAR
We had a ball together in 2017 during Social Media Marketing World. Over orange-infused beers, we chatted about shooting some headshots together. Again, when the time felt right. Sarah still felt unsure about how she wanted to portray herself. Professionally she had become a lot more involved in retreat and conference event coordination. At the same time as creating these bespoke events in far-flung lands, Sarah was adding in some strategic social media delivery as part of that service.
In the winter of 2017, I next saw Sarah on a Facebook Live broadcast. I was on a commute and checking in with social media and she popped up in my newsfeed. Bravely sharing the news that she had been the victim of a rape. It had turned her whole world upside down. My heart broke for her. I sent her a message to let her know that I was so overwhelmed with her bravery at sharing this life-changing event with the world.
In summer of 2018, I had the pleasure to see the results of Sarah's unique approach to event coordination during Newcastle Start-Up week. Fusing together activities like yoga in a nightclub, Sarah had found a wealth of speakers to share their entrepreneurial stories. Tales of success and failure to advise and inspire the regions new start-up businesses. What struck the most powerful chord was Sarah's energy at giving so many unique people space to speak and by sharing their stories they inspired so many aspiring startups. It felt magical!
We got back into discussing Sarah's beach headshots following Newcastle Start-Up Week in a few lengthy and beautiful chats together. Sarah is now at the point where her varied experience has culminated in a single powerful resonating chord. I really wanted to share this part of her journey with you, to share the quest we all go on in finding our authentic selves and how this can become a new business, with a personal branded heart source.
THE TURBO PLANNING
In one of our planning chats, we discussed how there was a constant in all of Sarah's work. The power of individual communication. She has spent years helping businesses communicate the right way on social media to develop household brands into broadcasters with true fans. Sarah always was the conduit. This resonated for businesses that wanted to deliver an in-person communications experience through a personalised retreat. It felt the same in Sarah's Social Media work too.
In the wake of her trauma, Sarah felt that she wanted to bring all of her experiences, especially the bad, into her own life's work. She wanted to create safe spaces for men to share what they didn't have the opportunity to in everyday life – from the heart.
It felt like an honour to not only have been near Sarah whilst she has been honing this over the last few years. I felt a proud sense of responsibility that this communicator was trusting me. I felt so ready to help Sarah explain her ambitions through the right headshots. We had to have a sense of quiet power, wisdom, and openness with her headshots. I loved this headshots mission!
SARAH'S POWERFUL HEADSHOTS WISH-LIST
In our heart-to-heart planning chats, Sarah and I agreed on some key themes and looks for her headshots session.
Elemental Power: We both agreed that it felt right to include some earth elements in Sarah's beach headshots. We both have a passion for the sea and agreed that showing this with a sense of grounding and the earth would resonate.
Soul Connection: In order to give people the space to share, Sarah feels passionate that you have to be direct, and open with your own story. I wanted to find a way to show this through headshots that felt focussed, and powerfully connected with the viewer.
Unashamed Truth: Strength is now a huge part of Sarah's lifestyle. She has embarked upon a wild adventure with testing her physical strength and this is now a much larger part of how she shows up. The sense of outdoors, adventure, and discovery had to form a part of what we were showing in her headshots.
SARAH'S BEACH HEADSHOTS
I headed out to the coast to meet Sarah for our beach headshots shoot.  We had both been weather (tide and light) watching in the run-up to our session, so we knew exactly what time the Golden Hour would be.  The "Golden Hour" is a photography term to refer to that sweet moment between the end of the day and the beginning of sunset.  When it's timed in the right way, you can get a wild variety of light from the sun and this results in marvellous photography results.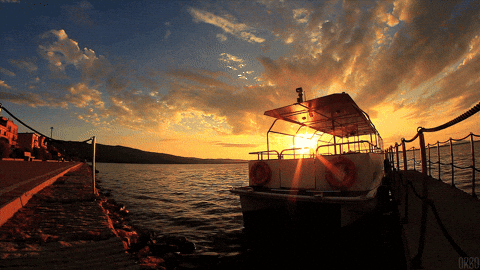 WHITLEY BAY BEACH, TYNE AND WEAR
Being seaside gals, we both knew how to make sure the session was as diverse as possible. I love the lines created by the Victorian promenade at Whitley Bay Beach, and at this time of day, we both knew the beach would have an array of stones, sand and possibly some sinker logs. It had to be beach headshots this time.
Starting off along the promenade, with dreamy ocean light. We made use of the meeting of the man-made structure with wild nature.
When I saw this shot through my viewfinder I began to well up. I love its power. The colour of the light, Sarah's expression, pose… Everything just came together for this glorious split-second.
THE NORTH SEA, WHITLEY BAY BEACH
Moving further onto the beach itself we worked on capturing Sarah in a variety of physically dynamic shots coupled with eye-to-lens connection shots.
I'm reading @SarahCrims Beachy #Turbo #Headshot blog by @laurapcreative. My dream session would be at ...
Click To Tweet
SARAH'S EDIT & RETOUCH
Sarah chose to upgrade her service so that she could have a preview of all of her work in her own private gallery. From this, we worked together on narrowing the collection of frames down to her final set.
Sarah really felt passionate about having some black and white finishes to her work. Nearly all of my work is finished with branded colour work to make my headshots tie in well with client branding. We met in the middle when Sarah was blown away with the blue and purple golden hour light we had captured. We ended up running with some black and whites and a group of coloured shots that worked beautifully in pink and purple sunset hues.
EVEN MORE BEACH HEADSHOTS
Re-watch my Insta-Story that documents the shoot and the results here
EXTRA THANKS TO
I would officially like to thank Seashells Fish n Chips. Seashells was a childhood favourite when I was growing up, and we rounded off our powerful headshots session with a nostalgic seaside dinner.
THROUGH CLIENT EYES
I asked Sarah to tell you about her experience with the Turbo Headshots service.  Here's what happened:
WHAT ABOUT YOU?
If you have a powerful soul-felt brand and you want to tell your personal story through your own beach headshots, then we need to talk!
GET SOME MORE INSPIRATION
You can head directly to my Gallery to see more of my clients' results.  Get your own ideas for how you would like to shoot with me for yourself.
DOWNLOAD THE LATEST BROCHURE
If you are a details kind of person, you need to know how my different services work. This is the brochure to download for all that jazz.