TAKING ON SKOOL MA'AM STATUS
On this blog, I'm here to tell you why I've made the decision to announce my Selfie Skool ma'am status. Why I'm spelling it Skool and not School and why I'm so freaking passionate about a verb that a lot of photographers live in secret fear of. Let's conjure up the selfie sorceress!
WHY NOT "SCHOOL"?  CAN'T YOU SPELL LUV?
For me, I recall memories of happy nostalgia when I think about my time at school. I can remember loving that I was in the "rejects P.E Set" (we collectively called ourselves that aged 13-16). All of the physical champions of the year were syphoned off to play netball for the county. We larked about in the mud instead of honing our hockey strategy and splashed each other in swimming instead of diving for the big black brick at record speed.
I can remember running rings around the boys in woodwork and loving every second of it. I can also remember the epic soap opera that inevitable unfolded behind the scenes of every school play and assembly.
SCHOOL HINDSIGHT OR REGRET?
Looking back through my filter of adulthood, I have been carefully building a tower of scathing judgement about the education system for about 15 years or so.  Did I really learn effectively at school?  How did the school system damage my idea of the world? Why did it take such a long time to regain some much-needed perspective on the real world?  The things I could have done to put that wasted time to better use!  Exam trauma?  Teacher damage?  I'm markedly going to avoid my political views in this particular thought-blog. Take it up with me over a fine shiraz some time if you feel the urge.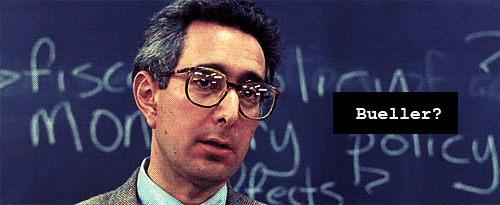 NEED A NAP MISS?
At this point in my life, I am the same age as today's teachers and some lecturers (I do know a few bright sparks). So much burnout, so many silly hoops. So little powerful learning being done as a result. Speaking to entrepreneurial millennials at that point where laggard parents are pushing the Uni route ("It's the only way to success and security") I feel compelled to lift the lid, let the cat out the bag. Spill some educational beans….
AND HERE IT IS!
Uni is an antiquated method of education, and all the millennials KNOW it!
Click To Tweet
CRIPES. THE RENAISSANCE? AGAIN LAURA?
Recognise it or not, we have a new wave building a great force in learning. It's a segment of the digital renaissance we are currently in. People (not students) of ANY AGE are selectively learning huge quantities of selfie sorceress skills and wizardry by the second and GB online. They may be taking part in an online mastermind, they maybe googling the answer to and then deciding their own informed balanced opinion (after ready several blogs on the matter). Heck! Gordon Ramsay was right in my kitchen the other Sunday helping me de-bone a chicken on YouTube!
We're asking Siri and Alexa, we are NOT putting up our hand and waiting till our bums go numb for Miss or Sir.
When I muse on this there is no conceivable way that the bureaucracy and a delayed reaction of our current formal education systems can possibly keep up. Why waste your money on enrolment, your time on teacher ever doing the marking?
Learning is so much more rapid and on-demand in our current times.
Don't mistake me now. I am HOPELESSLY IN LOVE with the romanticism of knowledge and mind expansion in beautiful buildings, with gardens n that:
SHHHHH HARRY… YOU'RE BASIC
If you were a little girl in the '80s and 90's you may remember your Witchy sensibilities being formed with the help of Mildred.  Me too! The Worst Witch were some of my fave books.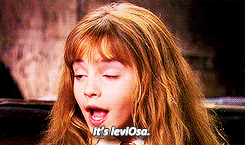 One stand-out aspect that I completely loved about Mildred Hubble and her adventures at Miss Cackle's Academy for witches was the benevolence of Miss Cackle herself. Sure we all learned about Miss Hardbroom who was a right meany, but as soon as I started thinking about the fantasy of an online skool of my own, I wanted to emulate Miss Cackle and all things wise. Kind. But firm.
THE LEARNING BROOMSTICK IS TURNING
You see, the most beautiful thing about the current surge of our learning revolution (Teachable generated $30Million on their platform in 2016) is that we are seeing droves of experts building their own virtual school houses, academies, clubs and in doing so they are individualising the interpretation of what it feels like to learn.
To balance out my stat: In 2017, 84% of Student respondents said they felt "satisfied" by their Uni at providing learning opportunities and applying what they learnt. There is no clarity in this report on the other 16% viewpoint.
THE FRONTIERLAND WARLOCKS
We have lots of specialist groups of quiet technical boffins chuckling together about a complex theorem that the rest of us "would never understand". We have virtual groups of insanely talented musicians jamming together around the world and nurturing each other's sensitive souls. Unlike school, each group is privately and organically evolving in their own perfectly built corner of the world. They're international, there is usually no elitist staff room, parents evening, or, dare I say it…
a Sports Day!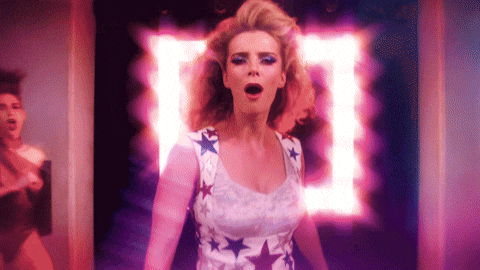 MY SELF-LOVE SOURCE
In my own time, I've been delving pretty deep into learning about witchcraft. I can't tell you how many fellow female entrepreneurs are feeling a powerful resonance with the writing of Lisa Lister and Rebecca Campbell right now I have identified as a disgruntled feminist since I learned how to speak.
I too feel a shift in this age of Pisces and I'm feeling the rise of dominance in all things female. I'm compelled to join my sisters and do what I can to ensure that we learn for The Witch Wound and usher in an age of mother, not matriarchal retaliation.
SIDE NOTE
You may be reading this bit and be whispering (or shouting) "Say Whaaaaaaa?" or "WTF Laura…. WTF?". If this is you, please go off and read either of these books or book in with me to have a cyber cocktail on the matter.
In amongst this side-learning, I must report to you that I'm in a never-ending quest to build a great friendship with myself.
Sadly, part of being female in this current time is that we have been bombarded with countless messages and encouragements to down-talk ourselves, self-hate and be suspicious of other women. This is essentially The Witch Wound in a nutshell, but I still urge you to read it up further. It'll blow your mind.
What I do know about and what I have honed over my years as a photographer of people is how to overcome some of this self-effacing habit that we habitually add to the word photography and most importantly to the verb… "being photographed".
From wrestling a grandma who refused to come out from hiding under her big hat circa 2012 when I still shot Weddings. To, post-pregnancy Mammy who was so down on her miraculous body she decided sullenly to avoid being a part of Baby's First Photoshoot circa 2013 (when I used to shoot Baby Portraits). To now… when I continually find myself in conversations with different brilliant entrepreneurs, inventors, creatives who confess to me that their photographic fear is what is holding them back from taking the next step at becoming the face of their fantastic business.
Now here….. I CAN help!
LOVING YA SELFIE SORCERESS
Its been a common attitude in the photography world that the smartphone (and all of its photo related gizmos) are to prompt a snide eye roll or chastising debate.
Whilst the conversations have been murmuring away around me, I've kept quiet. I've been impressed with how this photographic technology is moving. Believe it or not that itty bitty camera inside your phone is actually totally incredible. It can do amazing things and you have the power to use it to become mates with yourself – with the masterplan being to Loving yourself.
TRYING IT OUT FOR MYSELF
Now before I went about building my virtual skool house and picking out a fabulous Miss Cackle inspired cloak to sashay about in, I wanted to really test my theory. How can I pair what I know from a big pro camera into easy to understand phone operation for people who don't entirely love the notion of posing.
After 3-4months of testing and talking about it, I decided to take my idea to a posse of real human beings.
THE LOVE YA SELFIE 5 DAY CHALLENGE
I recently wrapped on conducting my first intensive 5 Day Challenge with 50 people in secret online (you may have seen some intro to this online of late). I have been thrilled with my findings. The most important goal I had was, to hold participants AKA 'The Beautifuls' to account. To take a selfie every single day. Practice makes perfect. Together we've worked in a secret popup space nurturing our confidence and figuring out any technical phone hitches as we experienced them as a group.
If you'd like to register to take part in my next Pop-Up for Love Ya Selfie, register here:
MY SELFIE SORCERESS SKOOL RULES
Progressing further into the future, I am excited to share how I see this way of learning together as a part of my witchy inspired selfie sorceress skool.
AND WHY SKOOL?
I'm calling it a skool and not a school because I feel that my aforementioned misgivings with our antiquated mainstream education system is delivered amusingly thru the punk-esque miss-spelling. Think of me writing my skool related graffiti in the school toilets, in an attempt to make my mark. It's a Spex thing.
THE SELFIE SORCERESS SKOOL RULES
Along with a cackle cloak and on the air of anti-establishment and a node of social media hippie love (yeah….. that's right!) my Selfie Skool will:
Welcome all ages, genders, race and creeds
Give you selfie sorceress learning at your pace
Be infused with Self-Love
Break down the Jargon
Focus on fun times and laughter
Find the selfie sorceress cocktail moments
Encourage you to be THE REAL YOU
Safe Space
Encourage Encouragement
Nip all efface habits with vigour!