Watch This Episode of MwahTV About Sexy Branding For Tech Businesses
Sexy branding for Tech businesses? What could that look like?
What does Sexy Branding for Tech Businesses Look Like?
Well to make something seem utterly sexy to me I'd go for all of the clichés and obvious puns.
A little mood music?

Maybe a gentle ASMR whisper.

Maybe referencing something a little bit risqué or brimming with innuendo.
But I'm not going to just assume that your being in the tech world automatically means that you enjoy these obvious indicators or definitions of what is sexy.
My Attempt at some Tech Lingo
Instead, I want to describe the wireframe, the coding attributes and the DevOps of what a well-strategized brand can do to make your tech business sexy.
Let's log in and do this!
Reeling off 20 rough ideas to sex-up a tech brand would be a real cop-out for you in this episode. Popping off a list of random ideas off the top of my head would be based on my generic assumptions about the entire tech world. A market that is vast and ever-growing by the second. Let's take a quick look at this animated diagram to show you what I mean.
I found this animated diagram on one of my favourite websites.
This is a really helpful visual way to digest the enormity of what I'm talking about. This diagram is called Technology Companies eating Branding and you can see quickly the scale of that. And, as you can see this is visualising all of the top brands from all industries in a side-by-side way. Looking at the difference between 2001 and 2019 shows the scale of how tech has affected the way we live. It's easy to see these fundamental changes in the value of these tech brands next to brands from other industries.
Let's zoom in together a little bit then.
In my research on the entirety of the tech market, I found this fun diagram.
Hyped and Under-Hyped Emerging Tech
What I like about this diagram is how entrepreneurial perception is measured. You can see which areas of the emerging tech world are overhyped and underhyped. I think that this shows how integrated technology as a whole is becoming. It's changing more and more aspects of our lives.
So you can see then that coming up with some quick off-the-cuff ideas to make tech branding sexier, is next to impossible. Especially when you really begin to consider the size and diversity of this industry. Formulating a sexy brand for an Agtech brand and then another for a wearable tech brand is like trying to compare apples to oranges.
Are You Ready To Sex-Up Your Creativity?
What if every incredible imaginative idea followed a defined process?
What if that intangible magic of "having it" or "knowing it" or "that x-factor" was actually crazy-simple?
So simple in fact that the most un-creative person out there could fathom it out.
The Playbook every single aloof creative type NEVER wants you to see.
If you're ready to Sex-Up Your creative abilities, this is the interactive play-by-play you need. Use it over and over again for every project.
I Bet You Know A Tech Copycat or Two
Taking an analytical approach to seeing how the tech giants have built their brands and then emulating them is simply not good enough. It's probably not going to work for you as a smaller tech brand. There are really famous examples of how this doesn't work within the tech industry think about personal computers and you'll get what I mean here.
This is where it can start to get sexy!
Is Logic and Analysis Your Happy Place?
You see, the way that branding strategy works is quite scientific and pretty logical. There is a clear process that you can work through methodically. Discover exactly why and how your brand needs to be perceived in its own particular way. In a lot of cases, this begins with a brand audit that has a pre-defined scope picked out for your needs as a tech brand at the stage in business that you are at. Then based on the findings of this investigation, you can make a really pinpointed set of creative specifications. To then get the best results out of your creative suppliers.
So, you see, if logic, facts and analytics are your happy place, then looking at your tech brand in this way is bound to be a lot sexier!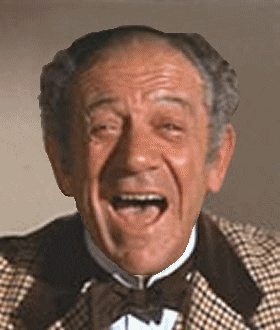 What Happens When You Skip The Strategy?
It can feel like taking the time to really explore the strategy behind the visual identity of your brand is time that might be better spent on refining your tech offering or running another beta test on it.
This is a really common mistake made in the world of Tech. That's why I made this episode that breaks down what happens to your brand when you skip the strategy.
Timestamps for this Episode of #MwahTV
00:00 - Episode Start
01:10 - Recording Bloopers
01:39 - Why Rough Ideas are a cop-out
02:04 - The enormity of the Tech World DIAGRAM 1
02:58 - Emerging Tech DIAGRAM 2
03:50 - Apples & Oranges brands within the same industry
04:13 - Commercial Break
05:50 - Copycat brand ideas in the Tech world
06:37 - Why Branding for Tech IS SEXY!
07:16 - Where a Brand Audit would fit into this
Shall We Seal this With A Kiss? 💋
When you sign up to receive my Sealed With A Branded Kiss emails you can expect to get to know me a lot better, to be on the list for my exclusive offers and bonuses AND you'll never miss another episode either.