Watch This Episode of MwahTV With 4 tips for crafting great speeches and presentations with Simon Raybould
In this episode, I learn 4 tips for crafting great speeches and presentations with guest expert Simon Raybould AKA The Presentation Genius. You can watch this here.
Meet My Guest Simon Raybould
I asked Simon Raybould to come to the show.
Simon is also known as the presentation genius. With a background in research science on communication, Simon now trains medium to large organisations on presentation skills as well as help out small business owners in his online clinic.
Do You Remember His Shoot?
Simon Raybould's 4 Tips For Crafting Great Speeches & Presentations
Simon Raybould gave us these 4 tips for crafting great speeches and presentations.
MINDSET

CONTENT

DESIGN

DELIVERY
You can over practice. Simon told us that the best way to practice is to work on the sections you keep on fluffing and leave the ones that flow naturally to you.
That way you show up and come across fresh.
And you should be calm and a lot more confident about not messing up.
Simon Raybould's Cocktail of Success
I asked Simon what his cocktail of success was. Here is the recipe.
Equal measures of Content and Design

Topped up with Own Brand delivery

Add plenty of ice to be as cool and calm as possible

Serve strained
Download a copy of my latest brochure here
If you're interested in finding out more about my approach to Brand Photography and Branding Strategy, a great way to do this is to download the latest copy of my services.
This way you will have everything to refer back to in one place.
To get this download, just pop your details in here and I will email you a copy straight away
Best Person To Be Stuck In An Elevator With
Simon had 2 people he wanted to be stuck in an elevator with.
Simon would strike up conversation with them and make sure he told them all about his new PPD Presentation Pack. Getting it onto the shelves to help more people with their presentation skills is his current goal.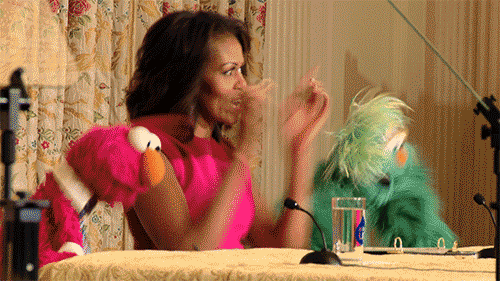 Would He Do An Elevator Pitch?
Do You Need Photography of You Speaking?
I've worked with a lot of professional speakers to help them capture key collateral to help them prove they are captivating speakers that other event organisers trust with their audiences.
If you have a gig coming up and you need photography of this, I can help. Take a look at my Bespoke Service. This is designed to be tailored exactly to your particular needs like:
Shots of you with attendees afterwards

Shots of you backstage

You doing your thing in the spotlight
Timestamps for this Episode of #MwahTV
Getting New Photography Around A Conference
I always try to offer brand photography to my network when I know a bunch of us will be at a conference. If this sounds like a really fun idea to you, you might like to see how this worked on this shoot-out day I hosted around the ATOMICON conference.
Shall We Seal this With A Kiss?
When you sign up to receive my Sealed With A Branded Kiss emails you can expect to get to know me a lot better, to be on the list for my exclusive offers and bonuses AND you'll never miss another episode either.