Watch This Episode of Mwah TV About Small Business Saturday 100
Business Saturday 100.
<screech>
This is not technically enter my business Laura Pearman Creative into The Small Business Saturday 100 initiative.
I can keep you posted on how this entry goes.
Small Business Saturday 100
If you're watching this from anywhere outside of the UK, then you need to know that Small Business Saturday is a  grassroots, non-commercial campaign. It's an ongoing annual campaign that builds into a wonderful crescendo on the first Saturday in December each year.
Lots of switched-on Small Businesses run a special #SmallBusinessSaturday promotion and because of the time of year, it's often a great way to boost their Christmas Season sales.
I've watched this campaign grow over the last 8 years. And, I'll be perfectly honest with you, every time I've seen it in one of my social media feeds I've thought "Wow! This is so cool! But I'm not really there yet so I'll just cheer from the sidelines."
That was of course until our very own Cocktail Correspondent Louise Brogan from Linking in with Louise gave me a tag and a bit of a friendly shove to put myself in for this over on LinkedIn.
Louise has been part of the 100 businesses involved over the last year, and she has thoroughly enjoyed this experience.
When I was thinking about putting this video together, I thought, well why not go even more out on a limb with this? I might as well share this entry with everyone who tunes into Mwah TV each Friday too.
how to Enter Your Business
To enter to be considered for this accolade you need to go to https://smallbusinesssaturdayuk.com/#small-biz-100
When you arrive on this site you will see this option here to register. Click on this and fill in the profile details to sign up and register.
Then navigate along here to the Your Small Biz 100 Application tab.
You can see here there are a bunch of questions about your business. Fill in your answers after writing them out first in a word document you can save and re-visit.
Then upload your video entry and your official brand photo and then hit save. You will find out if you have been selected for this in August, then in the 100 days running up to #smallbusinesssaturday your business will be promoted to this audience across the country.
Tell me, if this has inspired you to take part in this year's search for the top 100 small businesses below in the comments. Are you going to enter?
My Entry into Small Business 100
Hey, I'm Laura and my business Is called Laura Pearman Creative.
I've been in business for 9 years now and that has been quite an adventure indeed.
In these last 9 years, I've adapted and evolved what I do. I am passionate about working with fellow small business owners. I get serious creative sparks from learning about how different businesses work, the common thread for me is the entrepreneurial tenacity that shows itself in so many different flavours and personalities across commerce.
And this leads beautifully to how I help these business owners.
Fancy A Chat & Cocktail Together?
If you'd like to have a chat with me on this when it comes to your business, then why not book yourself in for a FREE no-obligation Cyber Cocktail?
It's B.Y.O. and I do my very best to agree on 3 clear and manageable actions to take forward on your own or with more of my help.
To find out how it works and pick out your time, click here.
With my experience and background working in the creative industry, I have become so well versed on what it really takes to dial up the creativity in a business. So much so Creative Direction is now its own standalone service. This can include my involvement in helping a business owner make a creative mark on an annual event, taking it up to the next level in how the event concept feels creatively. This could be stepping in as a creative director to help a business formulate how their next season of content is going to work and what will make this be perceived as the most creative yet.
Or it can be more practical, I can step in and be a creative director from an on the ground project management point of view. A lot of business owners who are not themselves in the world of creativity find working with multiple creative suppliers to be like herding cats. I am that cat herder; I speak creative fluently.
When in lockdown last year it dawned on me that in my years as a brand photographer, I have been giving brand consulting services away for years. This prompted me to return to my Marketing background before photography and offer brand strategy as its own service.
deliver brand strategy to a wealth of different small businesses in different industries. This is done in a 121 way where my team and I come in and facilitate a bespoke brand strategy project.  I also offer this service in a done together way, so that a business owner has the chance to upskill themselves whilst developing their brand strategy with my close guidance.
What I love about delivering in-depth brand strategy projects is that no two businesses are ever the same. This means that whilst some of the methods and techniques I use as a brand strategist may be the same, what we uncover is always totally different. I also love how doing this truly empowers my clients to focus on the right next steps to build their businesses on their terms.
Shooting for over 400 clients around the world has been so much fun. The minute you get the camera out is the same minute where you enter into a much deeper connection with someone, it's a very unique human connection. I don't care if you are an international speaker and influencer or if you are a brand-new start-up – that bond with the power of photography always feels incredibly deep.
I will never tire of figuring out how to explain how each business feels through images. It's a challenge I never get bored of.
I'm always in pursuit of how to make every single brand photoshoot even more jaw-dropping than the last. I can't wait till I can find that business owner who will let me shoot them hanging out of a helicopter, or 30 metres below the surface of the sea.
As well as running the day-to-day of my Creative Business, I am passionate about creating content. I've been hosting #MwahTV for the last two years. Putting out an episode every single Friday to give entrepreneurs and creative professionals tips pointers and guidance on all things creative and branding. As well as tonnes of inspiration to improve how they show up creatively.
In addition to hosting, I also enjoy speaking, guesting and delivering workshops on these same topics.
Why I Want to be Part of #SmallBiz100 & Small Business Saturday 100
I've already shared why I love working with other small businesses around the world. Being part of Small Biz 100 will give me the opportunity to connect with even more Small Businesses all over the UK. I love to keep my eye on the trends going on in this world as a way to keep learning about how to stand out creatively. Having more access to a bigger group of businesses will really help me keep honing this further for the benefit of my clients. I will also see this as a real milestone of achievement for myself as a business owner.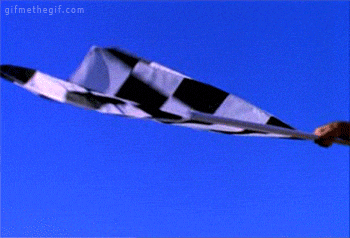 Like I already mentioned, #SmallBusinessSaturday is something I've watched for the last 8 years, actually making it into part of this ultra-cool campaign will help me take a beat and look at how far I've come as a Small Business Owner since I first learned about this movement on Twitter way back in 2013.
I'll Keep You Posted on Small Business Saturday 100
I promise to keep you updated with how my entry into Small Business Saturday 100 goes here on MwahTV and across Social too.
ADDED UPDATE AS PROMISED 2 MONTHS LATER: I didn't hear anything back from the folks at Small Business Saturday about this entry. Huge congratulations to the other Small Businesses across the country who were selected. I hope your feature pays dividends for your business.
I decided to leave this blog post here despite the small failure. If this encourages you to go for it and put yourself out there, then I'm delighted! Go for it! Then tell me how I can cheer you on.
If you want to see some of my clients, here is a link now to go and do that.
Timestamps for this Episode of #MwahTV
00:00 - Episode Begins
00:37 - What is Small Business Saturday?
01:30 - Who nudged me to put myself forward
02:00 - Documenting my entry
02:48 - How you can enter
03:48 - When you find out if you have been successful
04:13 - My entry into #SmallBiz100
05:02 - How I do Creative Direction
07:00 - How I do Brand Strategy
08:36 - How I do Brand Photography
09:57 - How I do Content Creation
10:46 - Why I want to be part of #SmallBiz100
Shall We Seal this With A Kiss?
When you sign up to receive my Sealed With A Branded Kiss emails you can expect to get to know me a lot better, to be on the list for my exclusive offers and bonuses AND you'll never miss another episode either.