Watch This Episode of MwahTV About Trends in influencer marketing & 2020 Behaviours
Trends in Influencer Marketing this week! The final part of my 3-part mini-series. 2019 was completed with some strong and determined predictions of how this new decade would bring about change and development in the world of personal branding, marketing and photography.
This clash of ideas and predictions was dashed as 2020 actually delivered an unprecedented turn of events that put all of these predictions upside down and inside out. Today, we revisit the influencer trends in 2020.
In this here, our final part three, we're re-examining my trend predictions about wider branding behaviours. Here are some of the predictions I made about our wider behaviours this time, last year, about 2020. Let's play them back together to see if I got things spot on, or totally wrong.
I made this prediction about…
Micro-Learning Experiences
Microlearning is an industry predicted to go even bigger over 2020. People are becoming even more refined and niche in the way that they want to learn skills and acquire new knowledge.
So if one of your new year's resolutions this year is to learn how to mix even better cocktails, I am willing to bet that you would much rather go and have the in-person learning experience, with that local master bartender instead of going out there, buying a book, buying all of the ingredients and having a bash at it yourself. With this wave of micro-focused experiential learning, a lot of marketing specialists are predicting that this will have an effect on product-based businesses.
If you've been planning as a small business owner to release that specialised box, that focuses on a particular piece of your service, 2020 is absolutely the year to do it. I predicted that 2020 was set to see a lot of in-person learning experiences being a big part of your year ahead. I got this totally wrong. However, that being said, the surge in acquiring a new skill of finally getting the grips with that lifetime ambition hobby of yours was incredibly trendy.
We just did this from home in a remote way. I'm interested to know how you feel about your ability to learn now, looking ahead to 2021.
Do you feel more empowered and inclined to do more online learning next year?
Or are you champing at the bit to get out and learn in person once again?
Re-Visit PART ONE Trends In Influencer Marketing 2020 Mini-Series
The term boomerlenials, is about a refusal to be categorised by age. We already know that the baby boomer generation is probably the most rebellious generation alive today.
The most beautiful hell raisers have gone ahead and created their own grouping which has obviously shaken things up for marketers who love a good demographic stereotype.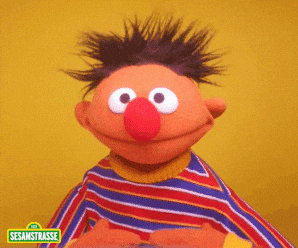 Think about a relative or contact who is in their 50s or 60s, and you know that they are an early adopter of all things tech. They have more followers on social media than you and they are much better with their finances. The millennial habits are adopted by a much older demographic.
I got this prediction spot on.
With the nation's true love and admiration of Captain Tom walking for the NHS this year at the grand age of 100 years old, I'm inclined to say that mass appreciation of our seniors has become way trendier this year.
I still feel like the trend of more age diversity is going to continue for brands, especially in the world of fashion. If there is a granny catwalk at this year's London Fashion Week, I am there. I'm looking at you, Chanel. Who is the best definition of a boomerlenial in your life?
The early adopter who is so down with the latest, despite their age being over 55.
Did we see a shift in some brands adopting continuous animation this year? I have been an avid lover of the joy that is the funny GIF for years now. If you go and take a look at any of my blog posts, you'll get what I mean.
I've noticed a little bit of a trend creeping in amongst some of the savviest entrepreneurs I'm connected with online and in-person who have their own small businesses. A few people have started being trailblazers by building their own catalogue of GIFs of themselves so that when they put content out on social media, they can further personalise it.
I like to think I got this trend spot on!
But a big thing to add here is that there were still not enough scrappy small businesses with originality and lots of heart taking this clever approach to their marketing.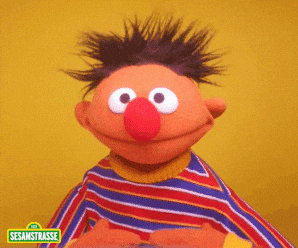 Fancy A Chat & Cocktail Together?
If you'd like to have a chat with me on this when it comes to your business, then why not book yourself in for a FREE no-obligation Cyber Cocktail?
It's B.Y.O. and I do my very best to agree on 3 clear and manageable actions to take forward on your own or with more of my help.
To find out how it works and pick out your time, click here.
Re-Visit Part Two Of Trends In Influencer Marketing 2020 Mini-Series
Branded GIFS Influencer Trends 2020
With the metadata capabilities and tracking traffic qualities of sharing public GIFs with the world, this is still a really big growing trend for me. I'm even working on my own right now.
As a video expert, Danielle has even made a short course on how to do branded Gifs to add some continuous animation to your collection of touchpoints.
I have done a lot of research about colour ways and colour trends for 2020 when putting these episodes together. I think that the best way to describe it is that there are two very different schools of thought on this.
We've already talked about cyberpunk colourways and the trend of the gradient coming in. As bright as possible neons and as layered as possible is still going to be a really big trend for 2020.
But you wanna remember that that trend is based through tech or on your YouTube channel, on your website, and potentially in-store. The other school of thought is all around going back to nature and going back to earth.
And if you are a small business owner and anything that you create is to do with the home, you wanna make sure that you follow the trends set out by Dulux and Pantone this year. New Dawn is a very muted green. This has been chosen by Dulux this year to be their colour of 2020.
Pantone just announced their colour of the year as classic blue.
And I actually like to think that when you put these colours together it looks an awful lot like planet earth from space.
I think that this finally marks a really interesting point in time for us. We're all starting to take personal responsibility for the environment and it's getting into the zeitgeist now. It's going beyond politics and it's becoming part of our collective consciousness.
And I was spot on.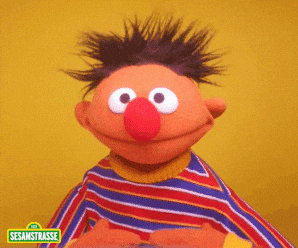 We saw me sharing how cyberpunk colourways in software and tech were trendy recently. I added to this colour prediction last year, that we were probably going to see a surge towards zen and nature. An eco-twist, especially when it came to colour decisions about our homes.
Again, I got this spot on.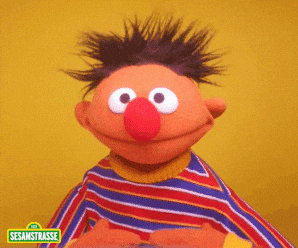 We all spent so much of our time this year in our homes. Gardening was so on-trend in the UK, where we had a very hot summer. We collectively worked at bringing nature's colour back into our lives whilst we reflected on scary world events.
The Rest Of This Trends In Influencer Marketing Mini-Series
You can skip to other episodes in this mini-series right here with these handy buttons.
Timestamps for this Episode of #MwahTV
Shall We Seal this With A Kiss? 💋
When you sign up to receive my Sealed With A Branded Kiss emails you can expect to get to know me a lot better, to be on the list for my exclusive offers and bonuses AND you'll never miss another episode either.