Watch This Episode of MwahTV Answering - What do you need to prepare before running Facebook Advertising
In this episode, I learn what do you need to prepare before running Facebook advertising with guest expert Sam Pilling from Bite Me Marketing. You can watch this here.
Meet My Guest Sam Pilling
I asked Sam Pilling to come on the show.
Sam is a Facebook Ads strategist. With a background in all kinds of advertising sales before she niched down into Facebook. I'm really lacking in confidence when it comes to Facebook Ads, and have heard so many horror stories about people losing crazy money on unsuccessful campaigns.
I find it really easy to find lots of information on how to build complex campaigns and ad sets, and it is pretty tricky to figure out how to get started without failing at the first hurdle.
So I asked Sam to give us all of her top tips on how to get going on Facebook Ads right now in the current climate. With minimal risk.
What Do You Need To Prepare Before Running Facebook Advertising?
Sam gave us these top tips.
PRECISE CUSTOM AUDIENCE DEVELOPMENT
USE THE ADS SECTION OVER THE BOOST POST SECTION
IF YOU GET THE £5 CREDIT GO FOR VIDEO VIEWS (this will help refine your custom audience)
IT'S WELL WORTH YOUR TIME MATCHING THE £5 CREDIT WITH £5 OF YOUR OWN MONEY TO GET A DECENT RESULT
On The £5 CREDIT Going Around On Facebook
Sam explained how right now with an international increase in social media use (as a result of everyone craving social interaction during lockdown) that Facebook is back in a surplus when it comes to ad space they can provide.  This is the first time this has been this way in years. That's why we've seen a steady increase in the price of ad space on Facebook.
How To Capitalise on this now
With a surplus, the price of ad space is now a lot cheaper to buy. Making now a great time to get started with Facebook Ads.
Sam explained to me that the £5 credit feature has been available to businesses on Facebook for some time, and even though I just noticed this feature on my own pages, it was probably because I've been chosen thru the algorithm as a good candidate for ads.
Sam is Always Here To Help with your Facebook Ads
She offered readers of this blog and viewers of this episode this amazing opportunity. No matter how au fait you are with Facebook Ads, she can help you out.
Sam's Cocktail of Success
I asked Sam what her cocktail of success was. Here is the recipe.
Muddle some mint sugar together with a sense of humour

Plenty Ice

Very Generous glug of Rum

Topped up with a flirtation of soda water and a sense of perspective
Best Person To Be Stuck In An Elevator With
Sam had 2 people she wanted to be stuck in an elevator with.
Sam would like to strike up a conversation with Marissa about some shared contacts they have, then she would aim to chat in more detail about how she could help Marissa's clients with their Facebook Ads.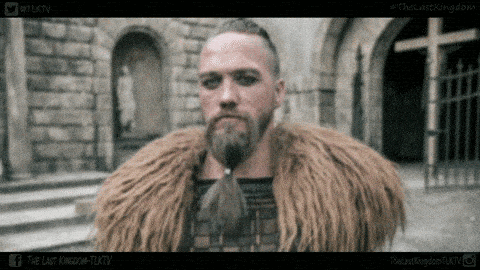 Would She Do An Elevator Pitch?
Fancy A Chat & Cocktail Together?
If you'd like to have a chat with me on this when it comes to your business, then why not book yourself in for a FREE no-obligation Cyber Cocktail?
It's B.Y.O. and I do my very best to agree on 3 clear and manageable actions to take forward on your own or with more of my help.
To find out how it works and pick out your time, click here.
Timestamps for this Episode of #MwahTV
This Became The Cocktail Correspondent Segment!
I regularly have special guests on the show in the format of Cocktail Correspondents. This is a more current example with my mentor Philip Van Dusen. Come and see how this evolved over time.
Shall We Seal this With A Kiss?
When you sign up to receive my Sealed With A Branded Kiss emails you can expect to get to know me a lot better, to be on the list for my exclusive offers and bonuses AND you'll never miss another episode either.