Watch This Episode of MwahTV About What is personal brand management
So, you have done the prep, you have the guidelines, what's next in building your Personal Brand and Empire? In this episode of Mwah TV, I'm ranting about how to ensure all of your personal brand values are managed every single day in your business. Let's go!
Diversifying As A Result of Lockdown
Over the summer months, I embarked on a research project for my business. As all of my photography work was on hold I wanted to see what the demand was for the other skills I bring to the table. The first thing I looked at was Brand Management.
This is something I get into rants about with my creative supplier buddies. A lot of us find it infuriating when it goes wrong. And trust me when I tell you.
So Many Businesses Get This SO WRONG!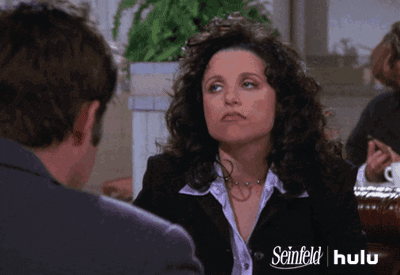 A couple of ranty examples to explain what I mean. Some of these may be happening in your business right now with your personal brand management (or lack thereof).
One of your brand values is that you are a bit edgy.  You have decided to bring out your particular penchant for the Brit-pop era in your branding.
So you have lots of union jack influenced colour ways.
You document how you are still a rebel even though you are in your 40s by sharing selfies of you in your bucket hat that you've worn to Glastonbury 6 times. It now makes your kids cringe when you bring them out by the pool on holiday.
BUT! When I tune into your podcast you have NO musical references or sound effects that match this. In fact, you have a terrible sample sound American voiceover introducing me to your next show.
The "GIVING BACK" Brand Owner
When you did your last re-brand you wanted to draw focus on being an honest champion for start-up businesses in your region.
You wanted to "give back".
Yet when I scroll through your social media feeds instead of providing me with social proof that you are indeed a champion of regional business I just see a tonne of pre-scheduled sales messages to buy your new book or book you to speak at INTERNATIONAL events.
Whatsmore the graphics that go with these repetitive posts are 3 shades out of the colour in your logo, and you have added 3 more fonts in Canva, so it doesn't look branded either!
Weak branding is extremely common in a lot of small businesses.
When you are running a business, running a home, doing your books, and trying to get sales in, it's easy to see why brand management falls down the list of priorities.
Having a split focus like this can compound the problem significantly by weakening your brand instead of strengthening your brand.
So, whilst a brand style sheet alongside a brand guidelines document might feel a little bit extravagant or overkill the reason they exist in the first place is to make brand management a lot more efficient.
If you have ever had an annoying time-wasting back n forth with a photographer, a videographer, a printer, or a website designer it's most probably because they were not de-briefed in the right way.
They needed the information that goes into a brand guidelines document, not your interpretation and explanation of your brand on that particular day. To tackle a weakened brand. Get a Brand Guidelines and Style sheet. If you are struggling to get this, you can DM me on Instagram and I can refer you to the right person who suits your needs.
Outsourcing The Management of Your Brand
When a business has experienced rapid growth, brand management can become a complicated can of organisational worms.
Ensuring that new team members or virtual team members are fully equipped to execute your exact branding and brand message can be a royal pain in the ass.
Especially when you have built a personal brand and you are not potentially looking at a sub-branding strategy or expanding your brand identity through your team. This is true even when they are invisible but carrying out tasks on behalf of you and your Personal Brand Management.
Like managing your email

Handling your social notifications

Working with customers

Nurturing Sales
Fancy A Chat & Cocktail Together?
If you'd like to have a chat with me on this when it comes to your business, then why not book yourself in for a FREE no-obligation Cyber Cocktail?
It's B.Y.O. and I do my very best to agree on 3 clear and manageable actions to take forward on your own or with more of my help.
To find out how it works and pick out your time, click here.
Timestamps for this Episode of #MwahTV
5 Clear Signs You Have Brand Problems
Maybe some of what I just laid out here is going on in your business, but you are not sure if it's really worth a proper chat yet? Here are 5 unmistakeable signs that your current problems stem from deep issues with your brand.
Shall We Seal this With A Kiss?
When you sign up to receive my Sealed With A Branded Kiss emails you can expect to get to know me a lot better, to be on the list for my exclusive offers and bonuses AND you'll never miss another episode either.