WATCH THIS EPISODE OF MWAH TV
So you have booked your headshot session. Now what? Here are 5 things you should expect to happen on shoot day with a few lil bonus tips thrown in for good measure.
In this episode of Mwah TV, I'm focusing in on what you can expect to happen at a headshot session. If you've got a headshot session comin' up and you're feelin' a little bit unsure about what's gonna happen on shoot day then this is the episode for you. Broken down into five easy to remember points.
When you pay attention to all 5 of these things, you're gonna be able to take control and significantly improve the results of your headshots. This will avoid any nerves and expenditure on having to do a re-shoot, and you're gonna feel a lot more in control because you know what's coming.
BEFORE WE BEGIN…
Examples are, you know how many outfits you need to bring because it's been planned. You've got a rough idea of where it is that you're shooting if you're in a studio if you're going on location. Your photographer's given you a rough overview of where you're gonna be going. And all of this preparation information should have been delivered to you in the last couple of weeks prior to shoot-day.
I have already covered what you can do to get prepared for a headshot session. If this is the stage you are at now and you need some advice on the prep and planning stages head here to see my episode on how to prepare for a headshot session here.
1. ARRIVAL TIMES
Confusing photographer lingo such as "call-time" can be pretty misleading. Here's what you need to know: the call-time is the time that your photographer is planning on starting the photoshoot. So before that, they're gonna be setting up equipment, testing equipment, balancing lights. So you should be getting ready in hair, and makeup, and an outfit so that you're ready to go at the call-time. This means that you're probably gonna need to be where you're doing your shoot at least a couple of hours before the call-time on the schedule.
UPGRADES AND SUPPLIERS WITH YOUR SERVICE
Now the timing with this obviously all rests on the type of service that you've bought. For instance:
are you working with a professional stylist who's gonna be helping you get your outfits ready and getting you dressed?
And…
have you ordered for there to be a professional hair and make-up artist who's also gonna help get you ready, and maybe change your looks throughout the photoshoot?
As a really quick rule of thumb, most professional hair and make-up artists need about 2 hours to get you ready for hair and make-up, and all the great stylists that I've worked with can work in tandem with a hair and make-up person to help plan out outfits.
But there's a very good chance that they're gonna wanna have a little bit of a chat with you one on one prior to the call-time to just run through the outfits, double-check everything, make sure that everything is ready to go when it comes to what you're wearing.
CAN YOU THINK OF ANY CONFUSING PHOTOGRAPHY LINGO?
Comment below right now (or DM me on social) and tell me what photographer lingo has always got you really confused. I'm planning an episode on this, so I'd love to know what I can help you with specifically. I'll crack the code for ya'.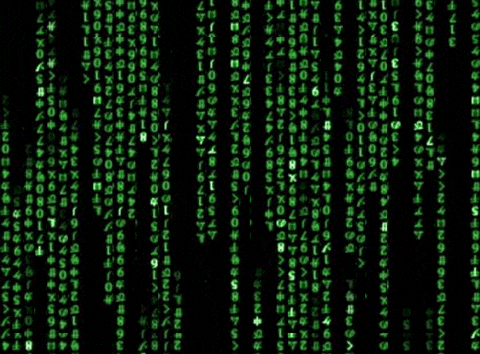 2. POSING
There's a very strong chance that if you don't know me personally, you don't know this about me. So from the age of 3 til about 15, I was a dancer. So I used to go to rehearsals like twice a week, sometimes 3 times a week. I did exams, tap, ballet, jazz, and a little bit of character as well. And this has helped me enormously as a professional photographer.
MY APPROACH
One of the things that my clients love about working with me is the way that I give them posing direction. It's really important to me that you have fun when you shoot with me. So this is the way that I work: usually, I will show the client or the subject whatever you want to refer to them as the way that I want them to do the thing that I'm trying to direct them to do, but I do it myself first in a really exaggerated, over-the-top way to make them feel at ease.
DOES THAT SUIT YOU?
If that feels like the kind of coaching direction that you would probably need to help make you feel at ease, and also make you sure about what it is you're doing when you're posing in front of the camera, then you should absolutely work with a headshots photographer like me, or someone who has a similar approach to me when it comes to creative direction.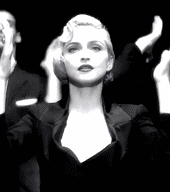 DON'T FORGET
But it's important that you remember this: not all photographers have the same approach to direction. It would be very common, for instance, to expect a headshots photographer that has a fashion background or who still works in the fashion industry to give you next to no creative direction on a photoshoot. That's because they are used to working with professional models who show up and can do a variety of poses in one go almost. It's very fluid when you watch a professional model pose, and they know what to do with their body because they are trained, so they don't need any direction. The photographer can just worry about capturing the exact decisive moment in a session.
I just saw @laurapcreative talking on #MwahTV about what to expect on a headshot session. Great tips! Thanks Laura xo
Click To Tweet
WHAT'S YOUR MUSCLE-MEMORY & COORDINATION LIKE?
Now if you are somebody who works with your body a lot, and you consider yourself to be quite physical, you might actually prefer working with a headshots photographer like this who gives you minimal direction. You might have a very clear idea of how you want your body to look, and you wanna just be left alone to do what you need to do. I'm thinking of people in certain parts of the fitness industry, dancers, that kind of thing.
A TOP-TIP ON POSING IN A HEADSHOT SESSION
I have a top tip for you right now when it comes to posing, and my top tip is to speak up on your photoshoot.
Now it's normal to feel a bit nervous, and a little bit out of your comfort zone when you're on a photoshoot. But if you find that you're halfway through a session, or it's been more than half an hour and you still really feel awkward and really not at ease or comfortable about what's happening, it's better that you tell your photographer this.
Any good professional photographer has been trained to continually check with you about how you're feeling. It's important to them that they know your nerves have started to settle down, so be honest. If you feel like it's not working, you can say something like, "I really don't feel like me right now." "I'm really frightened that this isn't working." Or another good tactic is to ask your photographer to show you the types of images that are coming out on the back of the camera. If you like this video, go ahead and give me a quick thumbs up.
3. RINSE AND REPEAT
Repetition. You should one hundred per cent expect a whole lot of repetition on your headshot session. Once the photographer is getting the feeling and the sense that you're into the groove and those nerves have settled down and they're starting to see the real essence of you, they're gonna want to make sure that you feel as confident as possible, and it's really important for the photographer that they get as many varieties of the same shot for you when it comes to looking at the frames.
So an example of this is, you might have been in a situation where you have a full-body crop, and you're pointing at a wall or something, and then you realise 3 months later that it would have been so much better if that image had been shot in a landscape, because you really need a panoramic crop or a parallax crop to go on your home page.
A good headshots photographer will have known to shoot every single variation of every outfit and every place so that when you call them in that desperate mess needing that parallax image they have it. So this repetition of posing over and over again in all of the different outfits you might be wearing, and all of the different places you're going increase your confidence so that you can really give it some when you're doing those poses. But it also makes for a lot more options later when you're in post-production.
4. MUSIC & SOUNDS
I absolutely love to work with music on in the background. It doesn't matter what I'm doin'. This is so true, as well, when I'm on a photoshoot. It's really important for me to get a little bit of a soundscape in mind of how we want the mood of the photoshoot to go. So if it's a very natural person, for instance, I've worked with a couple of intuition coaches over the years, it's really important that there is no music.
But we're out in nature, so there are the sounds of nature around us. That could be the waves crashing on the beach, it could be birds in the trees of a forest, but there are still sounds and we're very calm and quiet because we wanna bring out that mood in the photoshoot.
ANOTHER TOP-TIP ON USING MUSIC AT A HEADSHOT SESSION
Now if you're a little bit nervous about how you want your photoshoot to go down, why don't you just compile a playlist of all of the songs you absolutely love to get ready to, the songs that you play before, I don't know, any other nerve-wracking moment. Maybe before you go on stage to do a talk, or maybe before you go out on a date. It's totally up to you, but it would be normal for you to rock up to a photoshoot and say to your photographer, "Hey, I put together this playlist. Can we have this on in the background?"
5. HEADSHOT SESSION ENERGY LEVELS
You should absolutely expect to have some very weird changes happen to you in your energy levels the days around your photoshoot. I always tell all of my clients to not plan anything big or particularly strenuous straight after a headshot session. It doesn't matter how long the session is, thirty minutes or eight hours, I always say try and have a light day after the headshot session shoot has wrapped. So if you think about it in this way, you have the anticipation and all of those excitement nerves building up before your photoshoot happens. This can happen a week before, a month before, or just in the hours leading up to the session itself.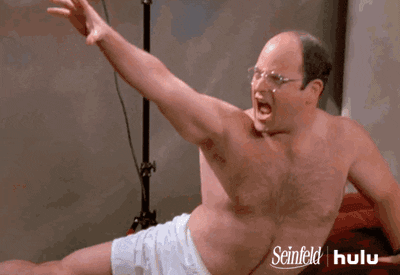 Then, it's actually happening, your endorphins will be soaring around your body, and you're gonna have a real rush of adrenaline. You're gonna be riding this endorphin wave for at least a couple of hours after your photoshoot has wrapped. So you might come away from your session feeling like you can win the day and conquer the world, but what happens after about 1 or 2 hours following a wrap is you crash.
Anyone on a photoshoot crew will have expected this to happen. You know, you can try and elongate it out with caffeine and sugar, but you still will feel a dip in your energy. Why don't you plan ahead now to make sure you have a lovely bubble bath waiting for you at home. You can get an early night, and you have a delicious dinner waiting for you when you're back from your headshot session.
OPEN THE ANNALS!
For more free tips and headshots advice delivered straight to your inbox every single week, sign up to open the Annals & Apertures.
Annals & Apertures: The FREE Subscription
Weekly Tips & Pointers.
Regular Inspiration & Trends Analysis.
Exclusive Special Offers. All delivered direct to your inbox.
Fully customisable. Update your personalised subscription choices at any time.
You're already part of The Beautifuls. If at any time I can make your Free Subscription any better, please let me know: laura@laurapearman.com