WATCH THIS EPISODE OF MWAH TV
In this video, I answer one of the questions I get asked all the time: Why do I need a professional headshot? If you've always wondered about this question, and you're not sure if a professional headshot is really the right way to go for you in your business right now, this video will help.
I've just seen @laurapcreative #MwahTV episode on Why you need a Professional Headshot!
Click To Tweet
WHY DO I NEED A PROFESSIONAL HEADSHOT?
So, if you take these three questions that I'm about to pose to you, and you answer them honestly, you'll be able to tell if it's your turn next to have a headshot session with me! If you answer these questions honestly, you will know why you need a professional headshot.
WHO THE HELL ARE YOU?
Knowing a concise answer to this question is the very best starting point when it comes to thinking about a professional headshot. If you just answered, "Laura, I'm the best IT manager, accountant, website designer, writer, content creator, influencer, podiatrist, personal trainer, business coach, gymnast, fire eater, firefighter, cake maker, erotic illustrator, potter, statistical analyst, model", then you all have this in common! You wanna be known for what you do. You've already figured out your true calling in this lifetime, dimension, or reality plane.
If you haven't quite figured out the answer to this question yet, I promise you that your headshot is not gonna have much depth. It's gonna result in looking more like a portrait, also known as a technically well-shot image in a great composition defined by the photographer's personal style. In short, it might as well be hanging in a pretty little frame on your mum's living room wall. It's not gonna explain what you do professionally.
WHERE THE HELL ARE YOU GOING?
In other words, what does the main outcome of your business goal look like right now?
Do you want more clients?
Would you like to make more money?
Do you want more influence and clout within your field?
Do you wanna stand out in a noisy marketplace?
Are you looking to try and win that tender? Do you wanna attract better employees? Are you looking to get that promotion over Know-It-All Nancy, who also works in your department? Do you want the lead role?
Having a defined goal with where you're at right now really helps your headshots photographer. They can plan out the subtext of your next headshot session better. Because if you want to achieve any of these things that I've just covered, you need a headshot. By that, I mean one that has been planned with a concept, subtext, and it matches your branding in a beautiful way. Shot technically correct is also a given too, by the way.
HOW OLD IS YOUR LAST PRO HEADSHOT?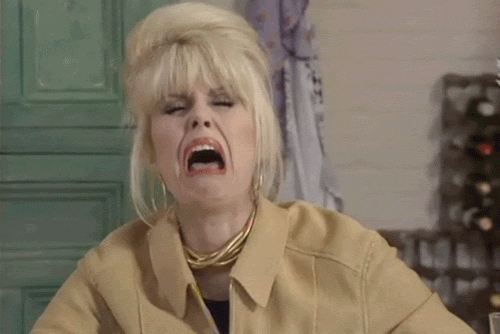 Now, this is something I see happening to a lot of different business owners in an array of different industries. If you know that the headshot you're using is way over two years old, there's a chance that you're in a common predicament of trying to make it do. Perhaps, if it was an underwhelming headshot result, there's a good chance that you haven't seen a return on your investment yet, and that makes you feel reluctant to spend more money. This actually has a damaging, compounding effect on your branding and your business message. A lack of results in the original headshot has to lead to you being in a sorry predicament. Your headshot is not doing anything to help you find pre-converted clients or initiate any fresh enquiries. Feeling that pain of a lack of new business, the business owner then feels that pain of not generating new income, and on and on it goes.
Great procrastination comments that I've learned to listen out for in the past include:
I look so much younger in my last headshot, so I don't need a new one. It's not like my last headshot made me any money, so why spend more?
I just can't afford luxuries in my business.
I despise my last photographer, so now I hate all photographers.
my hair colour changes all the time.
So really, it's pointless in me buying a new headshot, because my hair colour's gonna change again next month.
Before I think about headshots, I'm gonna need to lose weight first.
Having an out-of-date headshot all over your social media and on your website makes you look like an out-of-date business owner.
THE SHORT ANSWER
The answer is this: If you feel as though you're currently directionless. Or you feel unknowing of your life's purpose (this time around). You don't feel like you have much ambition, and you tend to dwell on the past, then no. A professional headshot is not right for you right now. Peace, and cheers! If however, you do know who you are. You do have a fairly good idea of where you're going. Or, you feel like a person who is coming up with lots of fresh, new ideas. You have your overall approach figured out in order to achieve your ambition, then Yes! Book a professional headshot session!
PLAN YOUR HEADSHOTS IN 6 MONTHS
In this episode of Mwah TV I mentioned my FREE Worksheet that helps you take control of your headshots procrastination. Enter your email address here and I'll send you your free copy.
6 Months To Perfect Headshots
Learn all my project management tricks of the trade to pull off a fabulous headshot session in 6 months stress-free.
It looks like you already have my Free 6 Months to Perfect Headshots Worksheet. Nice One!