WATCH THIS EPISODE OF MWAH TV ABOUT KEYWORD
In this episode of Mwah TV I'm sharing a bit of background about how I got into Personal Brand Photography and I'm sharing why I love this niche so much. By the end of this episode you're gonna know a little bit more about me Laura Pearman, and you may have some fresh inspo on your niche journey in business.
I've just seen @laurapcreative #MwahTV episode about her niching story. I am _________ with my niching journey. What about you?
Click To Tweet
PEARMAN PHOTOGRAPHY EST 2012
If you didn't know this already here is a re-cap of how I discovered my niche in photography. Let's shoot back in time to when I set up my business Pearman Photography.
In 2012 I set up Pearman Photography which was a generalist portraiture studio.
I offered:
Pregnancy & Baby Photography
Wedding & Engagement Photography
Children's Portraiture
Family Portraiture
Pet Portraits
Headshots Photography
Pin-Up Photography
And you can see I brought the whole concept together with this fun illustrative family of pears who each had their own personality as pears under my corporate and dull sounding 'Pearman Photography" brand.
IMMEDIATE SUCCESS?
Nothing really took off for me.
Unsurprisingly juggling 8 marketing plans simultaneously didn't work for me as a solopreneur. I ended up getting seriously ill in 2014 and then closed my bricks n mortar studio to get better and re-group.
When I came back I decided to niche things down to Pinups, Babies and Headshots. I picked these things because these were the types of photography I most enjoyed doing. There was no logic other than that. I knew I had to cut things back in some way to maintain my health.
I then noticed that of these three, I was loving bringing up all of my old know-how from my years studying and working in Marketing & PR. Clients seemed utterly amazed that me the creative photographer could apply my creativity to a branding framework that I could set out for them.
And the rest they say is history.
On the face of it, niching down like this feels restrictive to a creative mind. This is why I avoided this in the first place. But now having been a specialist longer than shooting lots of different things I actually feel more creatively free.
TELL ME
Are you struggling to find your niche? Or do you really have a strong argument for serving more than one market in your small business? Tell me in the comments below, or over in a quick INSTA DM.
UNLEASH YOUR NICHE
It's at this point that I'd like to recommend my good pal Amy Caiger. If you haven't heard of her, she has developed her expertise in marketing and branding into her programme Unleash Your niche.
She helps entrepreneurs who are burned out from being jack of all trades find the niche they were born to serve. You can listen into us chatting on her podcast.
PERSONAL BRAND PHOTOGRAPHY
There will always be Unique personality in business. First off this, never fails to keep me passionate about personal brand photography.
Let's pretend for the next year I'm working with 3 different accountants. All three of these people will have had a different life experience. As a personal branding photographer, the challenge then becomes about how we tell that story in a creative way, but also ensure that the story helps them stand out and generate the right business for their brand.
WHICH ONE IS YOUR LANE?
When you choose a lane in this way, you can build your expertise and in-depth knowledge because you have a boundary around what it is you need to explore. A good example of this in my content is to go back and take a look at my trend analysis episodes put out at the beginning of 2020.
I was able to geek out about marketing and branding and then apply all of the industry-leading predictions into what I know works and doesn't work in Personal Branding Photography.
There just aren't enough hours in the day for me to be an expert on the latest trends in Babywear, or what's cool to a 7-year-old, or what fabric is going to be big in wedding dresses this year.
So, from niching I could just let all of the extra rabbit holes go.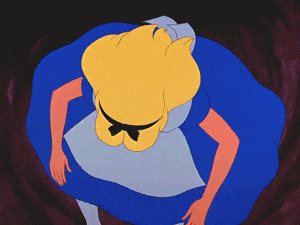 TAKING FUTURE BOOKINGS
If you want to learn more about the different services I have for my Personal Branding Photography then you should get a copy of my latest collection of services which have been laid out beautifully in a download.
SUBSCRIBE TO ANNALS & APERTURES
Subscribers to my Annals & Apertures get early access to every episode of Mwah TV, sneak previews on what's going on in my business AND exclusive special offers. If you'd like to join this beloved group of entrepreneurs, just pop your details in here, I'll take care of the rest.
Annals & Apertures: The FREE Subscription
Weekly Tips & Pointers.
Regular Inspiration & Trends Analysis.
Exclusive Special Offers. All delivered direct to your inbox.
Fully customisable. Update your personalised subscription choices at any time.
You're already part of The Beautifuls. If at any time I can make your Free Subscription any better, please let me know: laura@laurapearman.com