Watch This Episode of MwahTV About why you need to show personal brand through photography
In this episode of MWAH TV, I'm talking about why you need to show personal brand through photography in your business. Arriving at this decision to go with a Personal Branding approach in your business could sometimes be a little bit of a struggle.
Once you've made a decision to go with a Personal Branding approach, the next phase is figuring out how to do it really well. Including the right kind of Personal Branding Photography.
If you've just made this decision or you're wondering why your Personal Brand isn't really performing very well for you, then this is the episode for you.
Common Entrepreneur Pitfalls with Personal Branding
Getting the right kind of Personal Branding Photography planned out in Business is often where a lot of Personal Branded Entrepreneurs go wrong. Today, I'm giving you three very simple ways that you can start approaching your Personal Branding Photography, and avoid all of those common pitfalls.
Last week in this three-part special, I talked in detail about how you can convey your Personal Branding through the right kind of Personal Branding Photography.
Skip forward to Part 3 where I go into looking at who I think should definitely adopt this approach in their business and I'm also clear about who I think should avoid this strategy in their business like the plague.
Why You Need To Show Personal Brand Through Photography
So that means it's part two of the three-part special, and today we're looking at the big why?
Why should you even think about doing Personal Branding Photography or adopting a Personal Brand Strategy?
So let's get into it.
The Entire World Is Still Obsessed With The Story Of Us
The best reason to think about why you should go with a Personal Brand approach in your business is that we're living in a time when the entire world is obsessed with the story of ourselves.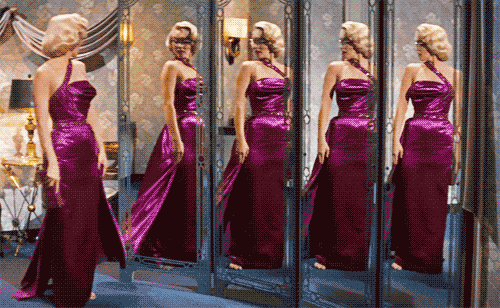 It is human nature to feel feelings of nostalgia and comfort when we regress back to our childhood ways of learning by listening and taking in stories.
We never tire of emotionally investing ourselves in the idea of a quest.
Be it Frodo Baggins with the Ring,

Luke Skywalker with the Force,

Our favourite obscure musicians rise to fame by getting booked at the John Peel Stage at this year's Glastonbury,

Or our favourite contestant on the latest series of Love Island and their ability to pull all of the other contestants on the island as well.
If you love Love Island, just know that I judge you. At the same time though, I fully accept that some of us find this a guilty pleasure. I have my own when it comes to Reality TV, and I can probably tell you in-depth about what's going on with most of the Real Housewives in the entire Real Housewives Franchise.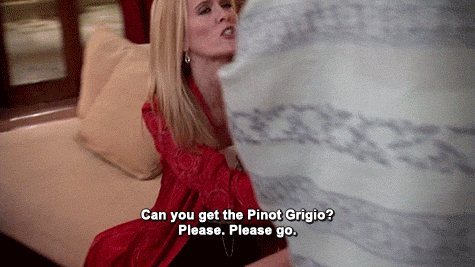 So if you want to judge me for that in return, go right ahead! We all have our guilty pleasures, don't we?
What's Your Guilty Pleasure?
If you feel brave enough, why don't you share your guilty pleasure when it comes to the story of us, and the obsession of the story of us, probably in the realm of reality television with me here.
The next big point I want to focus on is...
It's One Of The Easiest Ways To Build SUPERFANS As A Small Business
The fact that you are able to build a good tribe of superfans in your small business when you go about using Personal Branding strategies to grow your small business.
In order to seek out your strong advocates, or your tribe, it's important that you get personal in real life, as well as online when you're building a Personal Brand. Carefully surrounding yourself with the right kind of people to support you in the tough times will mean that you also have a cool posse of celebration buddies when it is time to celebrate the big wins in your business.
This leads me on nicely to sharing one the methods, one of the most effective methods actually, of how I help new clients figure out how we create the right kind of Personal Branding Photography for them, and you can do this at home as well too.
Methodically contacting all of your previous clients, contacting your network and asking them for their honest feedback about what they thought made you unique.
Ask them: Why did they pick you and not one your competitors? That's a really great question to start the ball rolling and when we've gathered that data, and collated it, usually something bubbles up to the surface. 
And when we have these unique points of interest I'm able to jam on them and come up with some really unique creative ideas of what that might look if you tried to explain it in a Personal Branding photograph or even in an entire photoshoot.
There are many ways that you can bake a storyline like this into a Personal Branding photoshoot, but what makes it a really good set of photographs is if you come up with a unique and different way of doing this. That really commands attention, and also really spells it out for somebody whose taking in those images about you and your business.
Fancy A Chat & Cocktail Together?
If you'd like to have a chat with me on this when it comes to your business, then why not book yourself in for a FREE no-obligation Cyber Cocktail?
It's B.Y.O. and I do my very best to agree on 3 clear and manageable actions to take forward on your own or with more of my help.
To find out how it works and pick out your time, click here.
Think Bigger & Get Out Of Survival Mode
Point three is all about thinking bigger and not thinking about just survival. When you think about why you need to show your personal brand through photography in your business you'll be giving yourself the opportunity to disrupt the entire market in which you operate.
Right now (which is the beginning of 2020) we are still in the middle of this beautiful period of mass disruption. I like to think that that's a result of our democratic ability to create, document, and broadcast in our own way, on mass, all of the time.
I think it's like a Renaissance actually.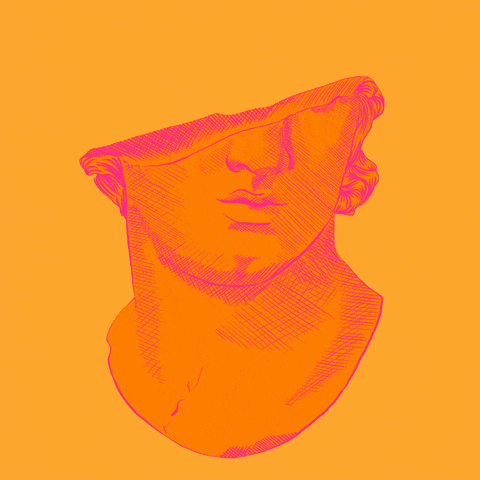 Whilst I'm unable to give you a solid prediction of how long I think this trend is going to last, we can get a lot of helpful information about it from the history books. We know there have been many periods of Renaissance throughout history.
And all that really means is that there has been a period of time where there has been a moment of disruption in the way that things were at that time.
Or sometimes what it can mean is that there was a collective fascination in a certain point of history with another point of history, that's kind of weird and it stands out on the timeline. For instance, the Dinosaur Renaissance was a period of time in the early 1960s.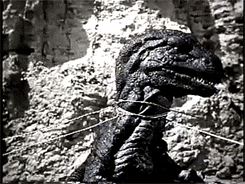 A wide collection of different human beings in art, in science, and in culture, all got together and got really interested in understanding and creating and talking about Dinosaurs.
But Back To This Renaissance
I feel like right now we're in a period of time of self-broadcasting paired together with introspective communication. And whilst we've had the explosion of this across social media and in the marketing world, and in business, you can also argue that we've seen a lot more development and advancements in the world of mental health from the scientists that we have in the world.
People are understanding how to treat mental health in a whole new way. We're a lot more open to talking about it in our zeitgeist.
So I predict that this will also be marked as a Renaissance in time, but I don't know what's going to be called yet. What do you think? Tell me here.
Connecting Your Personal Branding To The Now
Jumping on something that is very much "of the time" with the way that your business messaging is received is a beautiful way of pinning it to the timeline of history.
And this can become a much bigger branding discussion about your legacy as a business owner.

Do you want to be remembered as a mover and shaker of this current time?
Or can you get on board with the idea of the celebration of your 100th year in business anniversary? Where the marketing people at that time will look back on all of the stuff that you created now to make a beautiful 100-year celebration?
If you feel that you are fundamentally on board with everything I've said today about why you need to show personal brand through photography...
then yes, you should definitely think about using Personal Branding Photography in your Personal Branded business!
You are going to absolutely love the next episode which is the final in our three-part special. I'm looking at who I think should definitely do this, and who should probably avoid this type of strategy in their business. I will see you then.
Timestamps for this Episode of #MwahTV
The Mistake of Showing a Litte Too Much
On the flipside of what we have been looking at today, it is possible to go too far with this notion.
Oversharing, and revealing too much can damage your brand building and ultimately affect your business success. If this is a fear you have or you're concerned you may be on this side of the scale, this is a great next episode to take a look at.
Shall We Seal this With A Kiss?
When you sign up to receive my Sealed With A Branded Kiss emails you can expect to get to know me a lot better, to be on the list for my exclusive offers and bonuses AND you'll never miss another episode either.